English
For a few weeks now I have been following Binance on Instagram because it is a platform that I use frequently and I have seen that they give interesting information for those of us who invest in BNB through their Instagram account, as well as some updates on their platform or problems that have existed and when they have been solved, and this time I saw something that surprised me a lot, and that is that soon we are going to be able to trade stocks on their platform.
The way we are going to be able to buy and sell shares is through what they call "Stock Tokens", and that although I have not yet been able to see it activated in my account to be able to trade, I think it is a matter of time before I can start trading (although I would not do it while we are still in 2021 because cryptos are giving better performance) and we can already see information on their platform about how these tokens would work.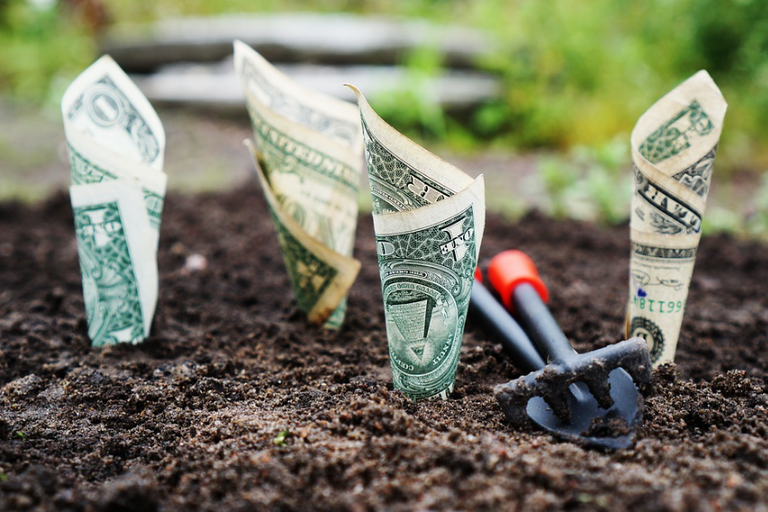 Source
The interesting thing about this is the way they were able to implement the buying and selling of shares on their platform through the partnership with another broker in Germany, so they can say that each token is backed by 1 share, and this gives much more to think about, because it may happen that there is an interesting difference between the price of the share on a platform compared to the price of the share in Binance, being that they do not necessarily have to be with the same price as they are not connected, and this would give the possibility of making arbitrage with shares.
In addition to this, we can receive the dividends of the shares we have in the form of BUSD, and this makes the purchase of shares even more interesting for those who do not have access to stock brokers for living in a country with these limitations, although I would not be interested in investing a large amount in tokens in Binance for security (to invest large amounts in US stocks would prefer to go to that country to open an account in a broker).
Here I will show you some pictures I took with my phone about the information I was able to get from the Binance website that I think is important for us to understand: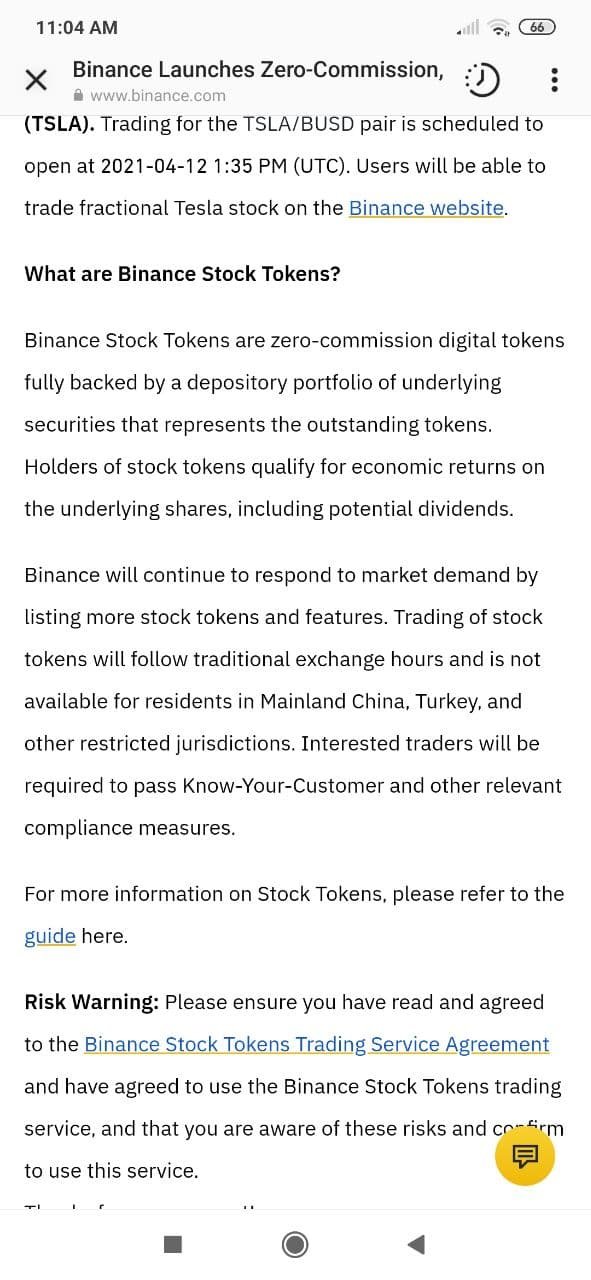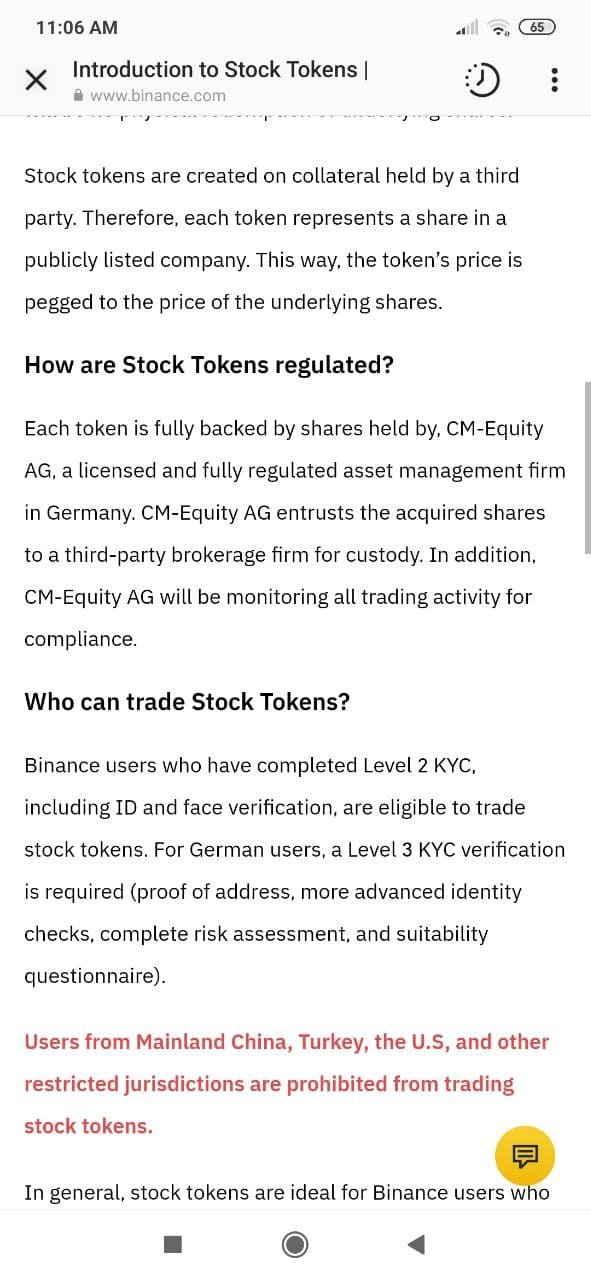 I am seeing Binance as Facebook, innovating more and more and wanting to be the most important in cryptos, although this has good and bad consequences, because such a big growth could draw the attention of more regulators that could harm other users who are in these countries.
And although I will not be investing in stocks during 2021, it is good that there may be the possibility to do when I want to do it through Binance.
Happy Investing
Español
Dese hace algunas semanas he estado siguiendo a Binance por Instagram porque es una plataforma que uso frecuentemente y que he visto que dan información interesante para quienes invertimos en BNB a través de su cuenta de Instagram, como también de algunas actualizaciones en su plataforma o los problemas que han existido y cuando se han solucionado, y esta vez vi algo que me sorprendió mucho, y es que próximamente se van a poder comerciar acciones en su plataforma.
La forma en que vamos a poder comprar y vender acciones es a través de lo que ellos llaman "Stock Tokens", y que aunque aún no he podido verlo activado en mi cuenta para poder comerciar, creo que es cuestión de tiempo para que pueda comenzar a comerciar (aunque no lo haría mientras sigamos en el 2021 porque las criptos están dando mejor rendimiento) y ya podemos ver información en su plataforma sobre como funcionarían estos tokens.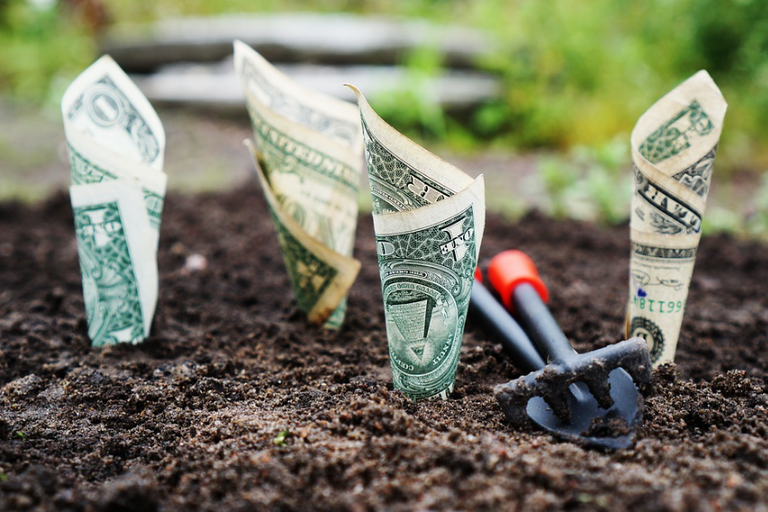 Fuente
Lo interesante de esto es la forma en que pudieron implementar la compra y venta de acciones en su plataforma a través de la asociación con otro bróker en Alemania, por lo que pueden decir que cada token está respaldado por 1 acción, y esto da mucho más pare pensar, porque puede ocurrir que exista una diferencia interesante entre el precio de la acción en una plataforma en comparación con el precio de la acción en Binance, siendo que no necesariamente tienen que están con el mismo precio al no estar conectado, y esto daría la posibilidad de hacer arbitraje con acciones.
Ademes de esto, podremos recibir los dividendos de las acciones que tengamos en forma de BUSD, y esto hace que la compra de acciones sean aún más interesante para quienes no tenemos acceso a brokers de acciones por vivir en un país con estas limitaciones, aunque tampoco estaría interesado en invertir una gran cantidad en tokens en Binance por seguridad (para invertir grandes cantidades en acciones de Estados Unidos preferiría ir a ese país a abrir una cuenta en un bróker).
Aquí les mostrare unas fotos que tome con mi teléfono sobre la información que pude conseguir en la página de Binance y que me parece importante que entendamos: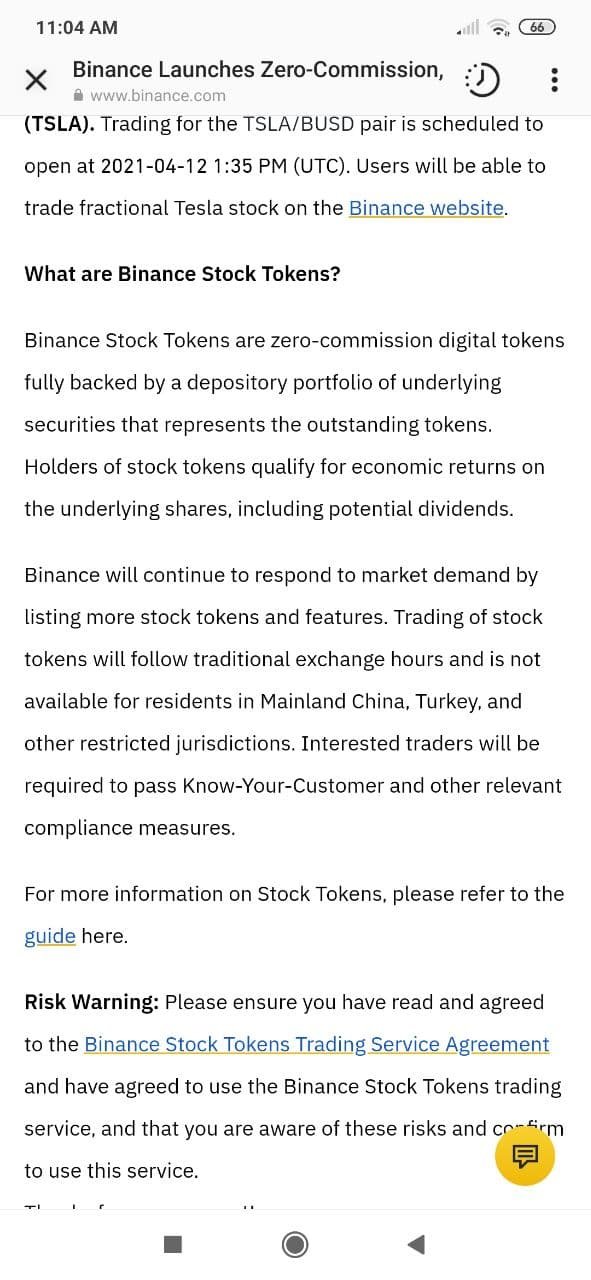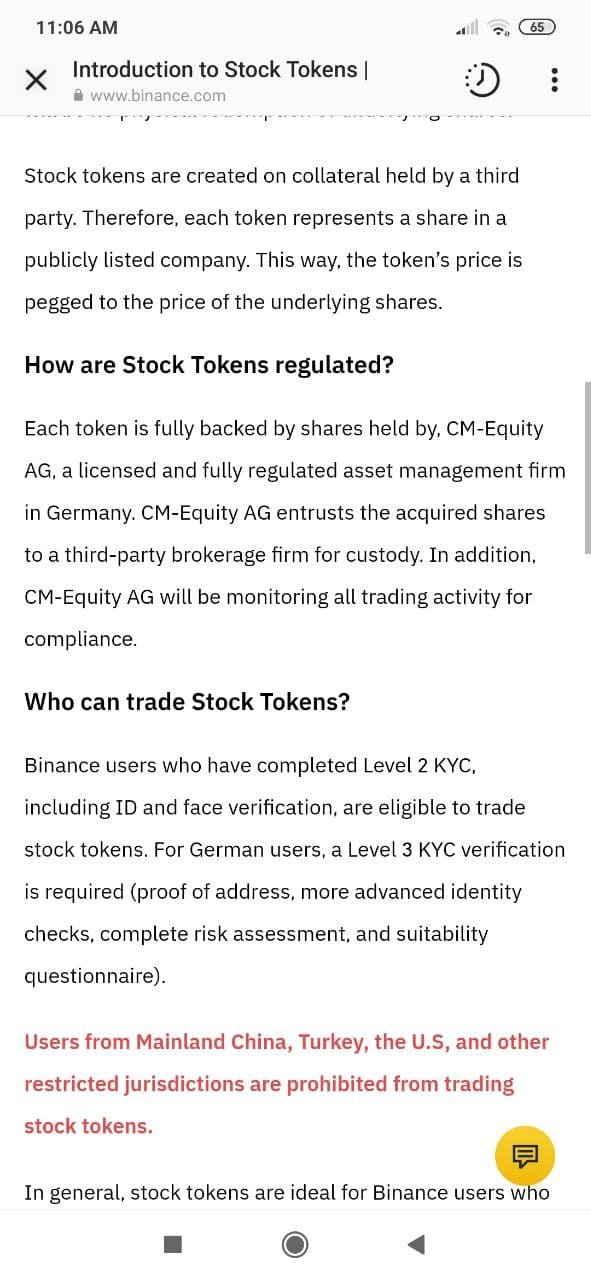 Estoy viendo a Binance como Facebook, innovando cada vez más y queriendo ser el más importante en criptos, aunque esto tenga consecuencias buenas y malas, porque un crecimiento tan grande podría llamar la atención de más reguladores que pueda perjudicar a otros usuarios que se encuentren en estos países.
Y aunque no voy a invertir en acciones durante el 2021, si es bueno que pueda existir la posibilidad de hacer cuando quiera hacerlo a través de Binance.
Feliz Inversión
Posted Using LeoFinance Beta