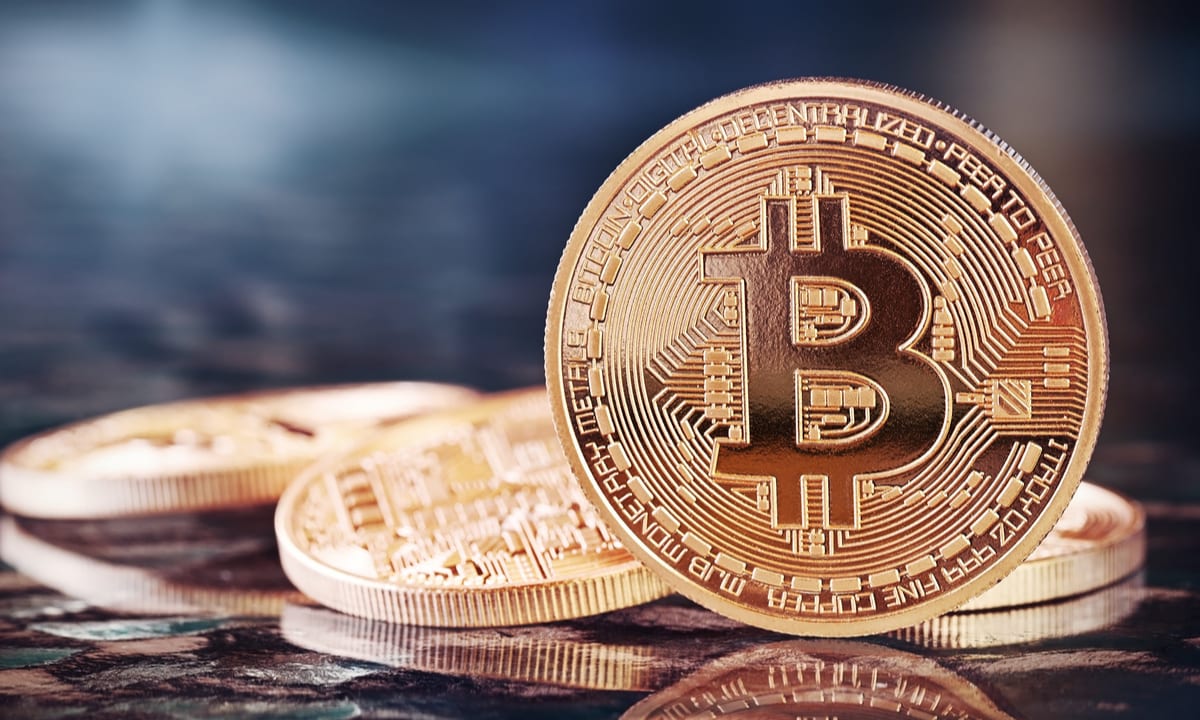 BlockFi is company and a platform that offers services like earning interest on deposited cryptocurrencies, borrowing cash, and buy or sell crypto. What caught my attention was the ability to store my Bitcoin on BlockFi and earn interest on it on monthly basis. While interest rates change on market conditions, the rates they are offering seems really good. For the first 2 Bitcoins the interest rate earned is 6%, and 3% for the any amount above that. They even offer higher interests for other cryptocurrencies and stable coins, and interest rates go as high as 8.6%.
This post is not intended to be review of BlockFi or any kind of financial advice. This is simply my personal decision making process and overall thoughts about holding Bitcoin. I have been hodling and accumulating Bitcoin for a few years now. When I keep seeing some traders mentioning BlockFi as an option for passive income for Bitcoin holders, I had to consider this option. At first, I didn't pay too much of an attention. As my understanding about Bitcoin kept evolving and my investment strategy kept changing from a short term trader to temporary holder and now to almost a perma hodler, it seemed right to consider various options of storing them.
Before this massive bull run of Bitcoin and crypto in general started, when Bitcoin was at or above 13k, close to the end of last year, I was considering to sell all or some of my Bitcoin by the end of the year. When it got to 16k, my intention to sell became more serious and ask friends with who I talk about crypto on discord, and who are also part of Hive community for advice. I was told selling at that time was not a good idea, it was better to hodl as long as I could. Then 19k happened. At this point I was almost sure I was going to sell at least one Bitcoin. But friends again said, "Don't do it. You waited this long, wait a little bit more." I took the advice and didn't sell. They ended up being correct. Don't tell Tuck that I said that! Bitcoin broke the previous all time high of 20k and kept gaining 1k everyday afterwards. Rest is the history. Now Bitcoin is about 50k, something I couldn't even image could happen in such a short time.
The reason I am telling this story is because, at the time for me Bitcoin was a short term trade that became a longer term hodling investment. I didn't even know I was a holder, until I faced the reality of selling or not. I haven't considered Bitcoin for passive income, like earning interest by lending on BlockFi or other similar platforms. I did have thoughts that if there were some services like options for stocks, that would be great thing for Bitcoin. If you invest in stocks long term, you can issue options for a higher price and have an income options strategy. I thought something like this would suit well for Bitcoin, especially those who hodl long term. However, my plan wasn't to hodl Bitcoin long term. Until now. In fact, I am contemplating on becoming a permanent hodler, and never sell them.
I haven't really understood never sell concept before. I am not fully there yet either. Considering the ideas that Bitcoin is here not only to stay, but to become a commonly accepted economic reality and owners of Bitcoin having a real estate in a digital space are interesting to me. Institution and company showing more interest in Bitcoin as a store of value and an insurance against volatile fiat system makes me side with thinkers and visionaries who claim that Bitcoin has a real shot at replacing traditional assets and ways of storing value.
So, if I am to hodl Bitcoin permanently or for much longer time, it made sense to consider services like BlockFi offers. There are other companies/platforms that offer such services. I have heard more about BlockFi, so I thought why not? If I am going to hold Bitcoin anyway, who not have some passive income in the form of earning interest by lending it. Sounded like a good idea.
BlockFi seems to have a good business model, partners with companies like Gemini and Coinbase as custodians of the crypto assets, seems to have figured out security measures for assets held on their platform. They provide informative and detailed answers in their FAQ page. What really made not to go this route is the following from their FAQ page:
Digital currency is not legal tender, is not backed by any government, and the BlockFi Interest Account is not a bank account nor a brokerage account, and is not subject to FDIC, SIPC, or other similar protections. Interest rates, withdrawal limits, and fees are subject to change and are largely dictated by market conditions. This is not a risk-free product and loss of principal is possible.
This is not a risk-free product and loss of principal is possible. This defeats the purpose of being invested in Bitcoin. The whole purpose of hodling Bitcoin is to preserve value and build wealth. If there is any risk of loss of principal, especially for some small interest gains, this is a huge risk.
I know BlockFi as a company take many measure to make sure such things like loss of principal don't happen. However, from the recent drama of Wallstreetbets and Robinhood stopping trades of Gamestop and some other stocks shows that traditional measure os securing customer funds are not completely secure. There may be unforeseen events that may bring large companies down, which may result at customers losing their funds.
So, I have decided no interest gains are good enough to take such risk, especially with Bitcoin. Perhaps I will reconsider my position in the future if there are some insurance features like FDIC and SIPC are available. Even then those only have limited coverage of losses.
These are my current thoughts on Bitcoin and using it as passive income by gaining interest on platforms like BlockFi. My understating and thoughts are always evolving. I may have different views in the future.
Posted Using LeoFinance Beta