All these conversion from one crypto or token to another to get passive income is so tiring!
And then @weddinggift's article before caught my attention.
I wonder how much 10 HIVE can get me start up with?
Thanks to @littlenewthings for giving me a heads up to play the game a little smarter for this "investment". Because it has launched for a substatial of time and still gaining attention it is high time for me to look into how I can exercise what I observed in stocks to this.
These are pennies compared to thousands when you buy 1 lot of share at a time.
I think this is a fairly safe way to let what I have accumumated here grow.
---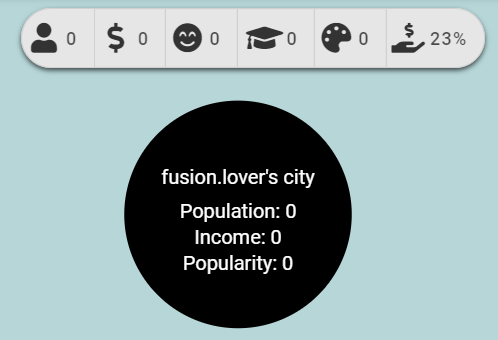 My first impression I think this is a simple thing. If I get reputation, I can earn daily income, correct?
@littlenewthings told me before that I need to watch out marketplace for cheaper rates for my initial investment, instead of playing chance. So I should head over to check at marketplace.
She said not being an "early adopter" but knows the game later gives an advantage. 😂
The next thing she told me is that I need an income generating "card" and workers to help me generate income.
This sounds like monopoly game to me?
Only I don't have to play dice.
---

Fortunately marketplace is just right beside my profile. Very easy to find. 👍
So all I need to do is to find a card that is cheap enough to generate income.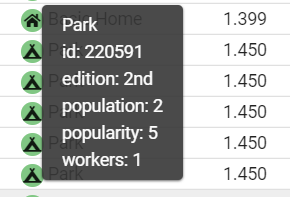 This looks like a good place to start. I always love nature.
But it does not generate income?
Let's see others.
@littlenewthings told me to look at INFO for decision to purchase
I want minimal investment for best outcome.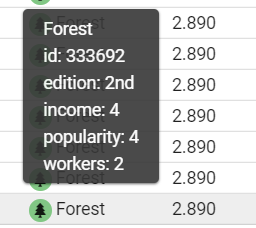 This is a little more expensive but still cheaper than buy off a random card.
It only need 2 workers.
This looks like a good investment.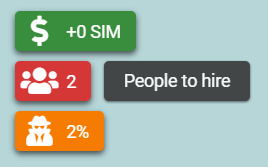 Next I need to find 2 people to tend the forest.

So one worker cost about this price. I need two; that means I will need to spend 0.758 HIVE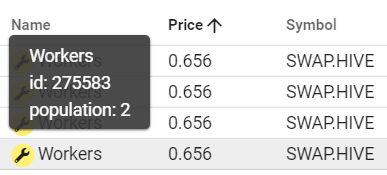 Oh but I noticed "Workers" has 2 population; so I will save more?
But it doesn't give me income.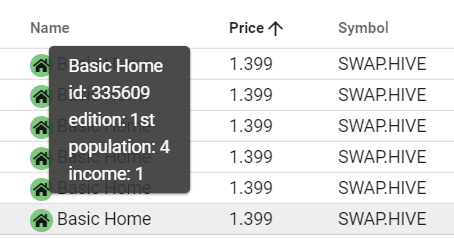 However, if I look into Basic home, 1 "worker" will only cost me 0.35 HIVE but I need to invest on another card to allow them to work.
hm....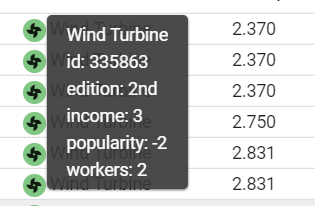 @littlenewthings mentioned that popularity is important, and although wind turbine is a good option and gives income, it minus my popularity but still earns less than a forest, even though it is a little cheaper than a forest.
7.169 HIVE spent for 9 SIM a day; maybe not too bad... even though SIM token cost less than HIVE today.
So I have my income earning daily now with no unemployment.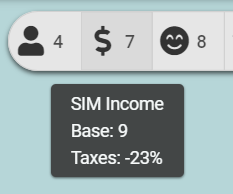 But so sad, even a game also has taxes.
Didn't a movie Meet Joe Black mentioned; Death and Taxes, you can never avoid?
So far spent is:
7.169 HIVE $1.71 USD

7 SIM a day $0.00623 USD
Break even time: 2,744 days 7 years 😂
Nevermind. Every 7 years I can feel there's a divine appointment. Maybe by then this is a good retirement game for me.
As far as I am concern. I like the display. Simple and adorable, although I am lost with a bit of the instructions of the game.
There is still time to learn.
And I don't need to do anything else, I believe?
Compared to a minimum USD $120 for 0.05 cents a day dividend, with a ratio of
0.36% ratio earnings on HIVE blockchain over 0.042% ratio increment for fiat in Malaysia, I think this is a good investment. 😂
I will look forward to add more in the future. I will let this "passive income" run for a few days.