LUKSO is wonderful crypto project and have ton of utility. It has had some serious correction and it just made a higher high with yesterday's daily candle closing above $0.615 . Let's have a look at the chart.
Raw
The chart looks beautiful and seems to be gaining the price momentum in the upward direction.


Price Levels and Targets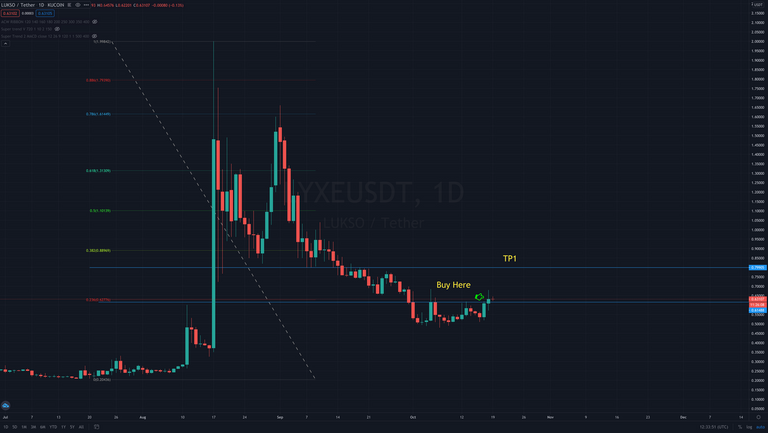 I can tell just by looking at the chart that people who got into this market at higher price levels are somehow frustrated with the price actions and no market momentum. This frustration will lead them to sell of their LYXE tokens at the lower price levels where true trader will be accumulating and building their positions.
On its rally down, it has shaken down quite a lot of people and I believe it's the right time to enter because people are afraid. I got into the market as soon as the candle closed above the $0.615 crucial level.
My first target would be around $0.79 where I will be taking out 30% of my principal amount and after that I will look for the other targets . It all depends on the momentum of the market once we reach that level.
Posted Using LeoFinance Beta