I have done some organisation with my crypto finances. The reason behind this was to cover my bases. I like the concept of earning interest on my crypto but in doing so I am trusting a 3rd party not to run away with my money or mess up and get hacked.
In order to spread my risk, I have spread my crypto
Bitcoin is divided into 4 equal parts
Celsius Network (earning +/- 6% ROI paid weekly)
Nexo (earning +/- 6% ROI paid daily)
Blockfi (earning +/- 6% ROI paid monthly)
Hardware wallet (swiss made bitbox02)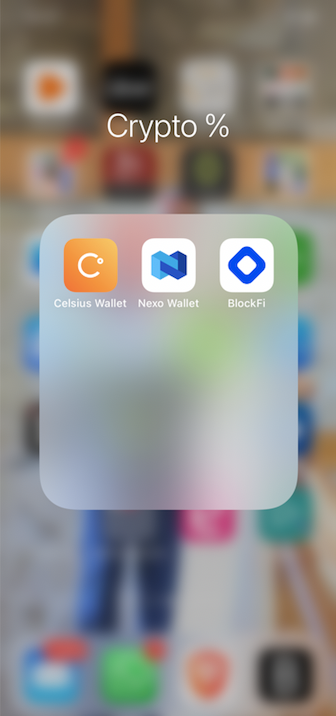 ETH is also divided into 4 parts
Celsius
Nexo
UNISWAP Pools
a little reserve on Metamask
All other tokens that were possible and accepted are in the Celsius Network
The rest is on another hardware wallet with Metamask
Some are also Pooled on Uniswap with the ETH mentioned before.
Leo
DEC
RFOX
Everything on the Hive ecosystem is powered up where possible and being used in curation with the master key safely hidden away.
There were times when Hive & CO were a major part of the portfolio but this is no longer the case and with that came the need to sort out the mess, clean out old exchange accounts and get a nice overview.
Have you done something like this or is everything
Cold storage?
Exchange?
Only on Hive and powered up?
In the end, I believe that the chance for me to mess something up myself and lose money is bigger than the chance that these companies run away with my money
Posted Using LeoFinance Beta