I have to be honest, she is actually gaining on my what bitcoin is concerned.
I have been buying BTC in small bits for a few years now constantly dollar-cost averaging in.
She does it when she has a bigger chunk of cash available and then tells me to buy it.
So her buy-in prices:
9800
17600
32000
I am just glad I have been able to convince her of the virtues of at least putting some money in the system and to get off 0. I have explained Crypto and Bitcoin all too many times over the last 4 years.
she has slowly gone from a sceptic to "I trust you to know what you are doing"
And as of December she has been asking more and been getting more interested since the number on her Blockfolio app has gone up significantly.
When BTC dumped today I told her that this was expected and normal and she told me to
Buy the dip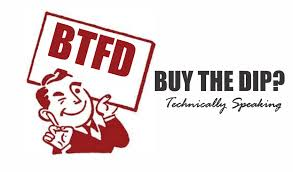 I am just happy that we as a family are both happy with BTC and convinced that the tech is worthwhile. Hopefully, this will allow us to retire in style in 20 years from now.
Since I have no spare cash I took a small allocation and took out a small 5x long with a liquidation price of 16k. If Bitcoin were to hit 16k I am taking out a massive loan and going all-in anyway.
So She stacked some Sats and I hope to be adding some as well...
It's weird how this drop does not bother me anymore but neither does the rise. After having been through one cycle its a lot easier to deal with FUD and FOMO
Posted Using LeoFinance Beta