Let us start this tale with my beginning in Crypto.
It was early 2017 and I was bored at work and googling around randomly. At some point, I came across some kind of blogpost which seemed to have some value mentioned underneath and that got me intrigued.
I started digging and found out that the post was made on something called Steemit and one could earn Steem which was some kind of magical internet money.
I had heard about bitcoin before but just in the sense that it was also some form of internet money used to buy drugs, prostitutes and hitmen.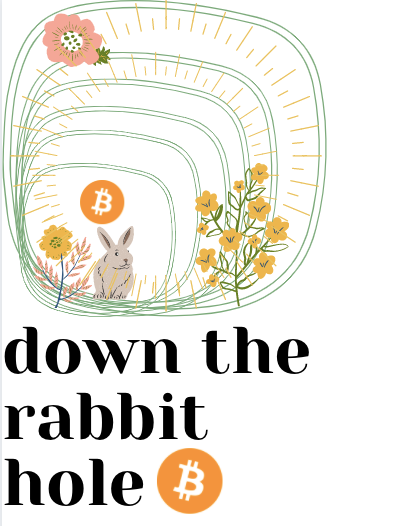 But it seems there was a rabbit hole there and I fell into it headfirst.
The personal impact:
So this Steem thing seemed benign and like a fun thing to do and here we are, over 3 years later, still blogging and earning proof of brain equity.
Along the way, I learned a lot from the people in this community about crypto and started doing a lot of my own research moving from Steem and DPOS to Bitcoin and ETH.
Living here in the crypto valley in Switzerland I even co-founded an educational association called Crypto World Zug (https://cryptoworldzug.io/) where we invited projects to come speak to the people without pitching them for money. They had to come and explain their use case. Sadly we ran out of money as everything was self-funded during a hard bear market but it was a lot of fun while it lasted.
In June of 2019, I got to experience a talk by Andreas Antonopoulos in Zürich. I had seen a lot of his talks on youtube as part of my research into Blockchain, Bitcoin and Ether but seeing him live was really cool.
https://peakd.com/bitcoin/@felander/seeing-andreas-antonopoulos-live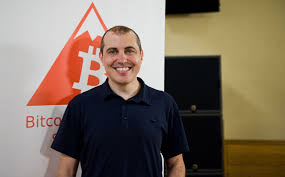 So, all in all, I would say I know the space and I try to keep up with everything as much as possible.
The Financial impact:
I have taken the approach to use crypto and especially Bitcoin as my retirement account. So for the last 2 years, I have been buying 150 CHF (roughly the same as a USD) worth of Bitcoin every month no matter the price.
Along the way, I have also invested in other coins and tokens so I have built an amazing portfolio if you look at the number of different coins/tokens I have.
During these last years, I have been slowly accumulating things I thought interesting and have been the recipient of some forks or airdrops, the biggest of which were HIVE and UNI.
This total has added up to a few months worth of wage equivalents and that gave me a nice buffer in case something were to happen.
Which it did as I lost my job at the beginning of the year partly due to Corona. I have not have had to use these reserves but it felt comfortable to have them just in case.
In the last month, these months of financial security have turned into a year of buffer and I guess that this is even more reassuring going into what I feel is the next bull run.
If things play out the way they are setting up I could stand to make a few years of income all while working at building up my small business called sparklingbrands helping out SME here in Switzerland with their Online presence.
Conclusion:
this is an amazing space to be in, even as an amateur investor, with lots of things to learn. I got to educate myself not only on crypto but more importantly on the world of finance and how that all works.
That financial education alone is worth so much.
So even if you do not have money, start educating yourself. The money will follow one satoshi at a time.
Posted Using LeoFinance Beta