FIRE aka Financial Independence Retire Early
This whole movement is based on living frugally and spending less so you need to earn less and as such can retire early coupled with investing and most videos out there are promoting investment in the stock market.
This has now changed in my opinion.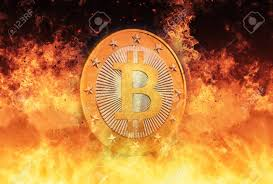 Crypto is the future. For those that want to retire early, they are looking for capital growth and a regular yield on their money.
Bonds: 0% or negative yield
Stocks: All-time highs
Real estate: in turmoil due to corona or at all-time highs due to cheap money
So where do you go with your money in 2021?
Range 50+
If you are in your 50ies then I would say put your money in Stablecoins and get 10% ROI per year... with a smaller % in BTC (and maybe ETH)
Range 30 - 50
Put a bit in stablecoins as a hedge and put bigger amounts in BTC / ETH and if you feel comfortable in the crypto sphere and have done some research you could even put a bit in smaller cap coins after doing some research hoping for bigger returns but also realising they might go to 0.
try to get paid in crypto
Saving 20% Stablecoins
Investing 70% BTC / ETH
Investing 10% Risky bets
Range 20 - 30
try to get paid in crypto
Saving 20% Stablecoins
Investing 50% BTC / ETH
Investing 30% Risky bets
The way I see it is you need some FIAT reserves and have some backup in case of emergency. The rest can go into Stablecoins as there you at least get some revenue and in your "trusted bank" you just pay for them to hold your money.
I am personally as much out of FIAT as I can afford to be and it feels great.
I love seeing that daily/weekly/monthly income flowing in and compounding.
Posted Using LeoFinance Beta