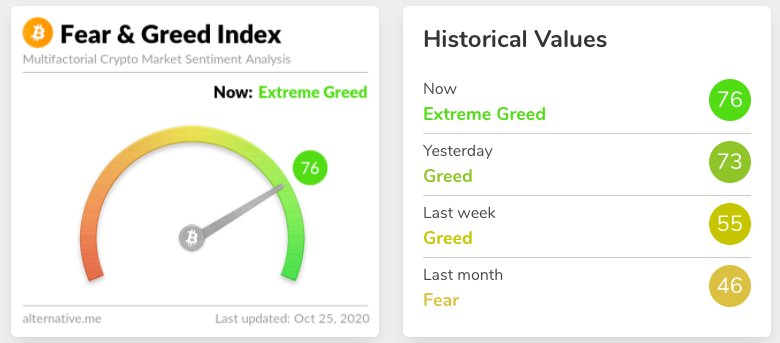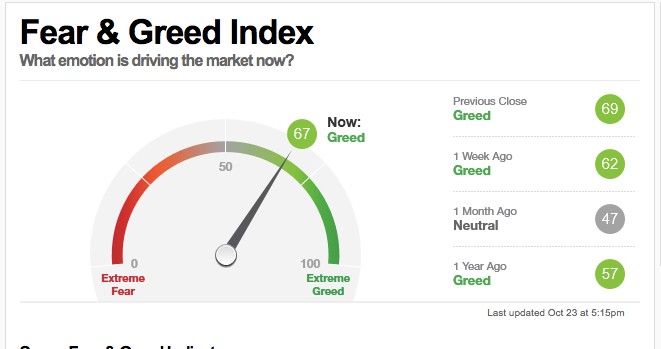 The rule says:
Be greedy when people are fearful,
Be fearful when people are greedy
So here are 2 indexes
Both are on greed but should you be fearful in both cases???
Well in case of the 2nd index I believe so and not because the wall street guys are always greedy but because of all the macro elements and stimulus that are not levers that can keep pushing stocks ever higher.
In the case of the first one, I am not looking to sell my crypto at the beginning of a bull market. As we know BTC is a lot more volatile than the rest of traditional finance which is also part of why they like it. Sadly the chart only started after the previous bull run but as we can see, even after a 76 score we still have 24 points to go and the peak on 27th of July 2019 represents the top at 13-14k (depending on if you count the wick)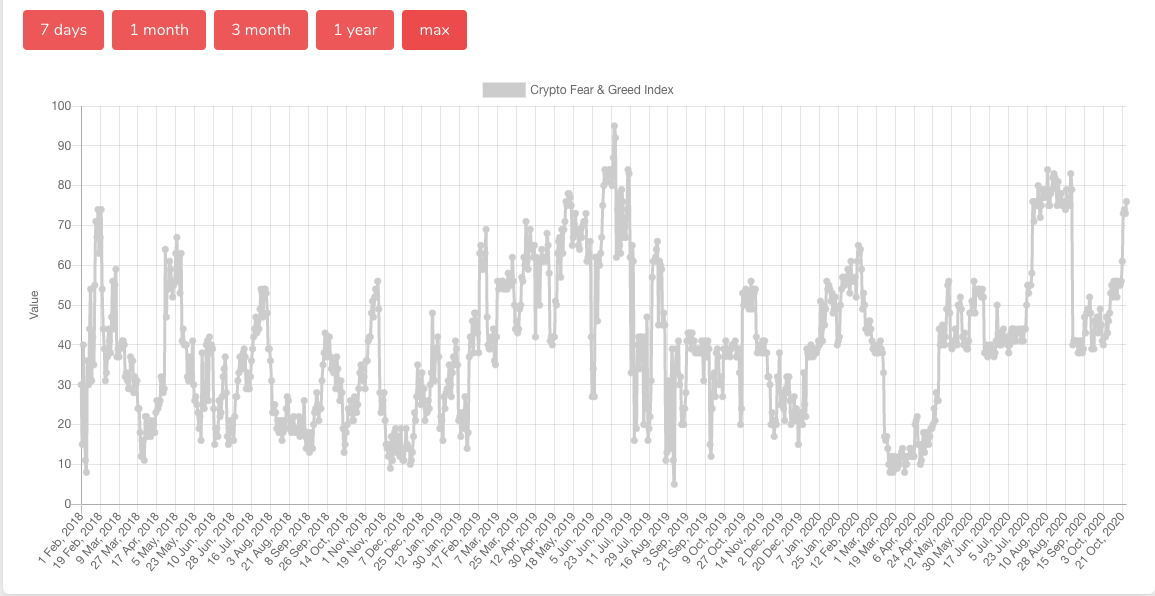 That means that for myself I am not counting on selling anything until we are firmly in that 90+ territory. And if I sell it will be in small increments and it is to buy back when a dip comes. If the dip does not come I will be happy with locked in profits.
Remember that a crypto bull market is still partly led by regular people and not only by professional investment companies. The regular Joe is a lot more susceptible to FUD and FOMO so the swings are bigger.
Do not get caught and sell to soon but also take some profits along the way to maybe buy back the dip.
Are you Fearful or greedy right now??
Posted Using LeoFinance Beta