With Hive tokens is always win-win..
Win-Win is a strategy widely used in marketing and it is a very effective trading technique to deal with a problem together. But in the current problem we are going through, which is the down cycle in the crypto market, it is very difficult to try to apply the win-win technique. But unlike what is going on around us, if you are on Hive and actively posting then you are in a win-win situation no matter what the market cycle is currently.
@bitcoinflood, talked in his most recent post about the different tokens you can find on Hive, belonging to the different communities that deal with diverse topics ranging from finance, sports, movies to DIY, music among others, the most popular so far are LEO from leofinance, POB from Proof of brain, CINE from Cinetv, LBI, CTP, among others.
After reading @bitcoinflood's post, it struck me that by using the tags of these communities in my posts, I had a chance to win those tokens as well, so I went to my Hive Engine wallet on leofinance and got a big win-win surprise: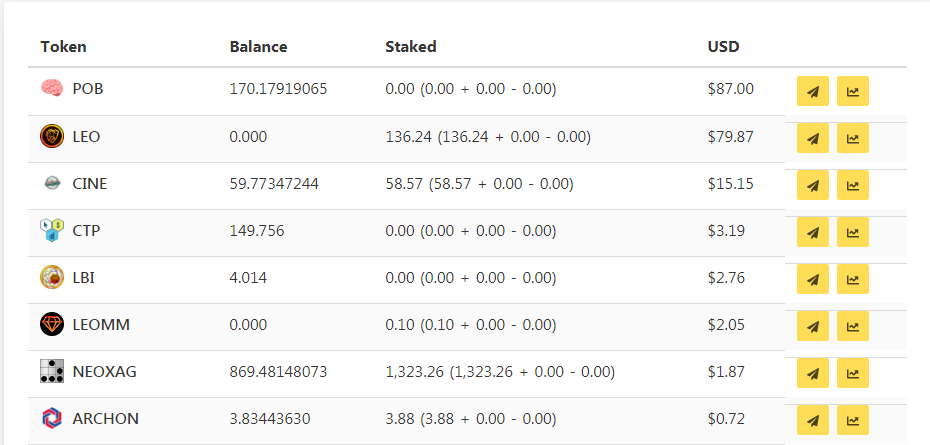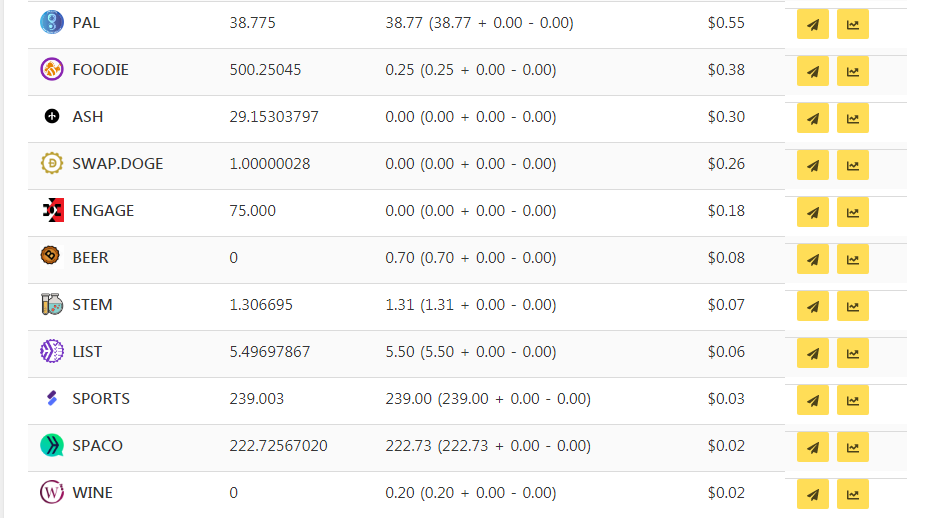 I have over $190 worth of these tokens in my wallet right now..
Since I've been posting on Hive I've been able to accumulate different amounts of tokens, which give a lot of value to my wallet, since adding everything together the result is a portfolio of more than $190. Something really amazing, since for me there was only HIVE, HBD, LEO and CUB.
Why is there win-win with Hive?
Think about this Where can you find a blog that when you make a post can give you the opportunity to win different tokens? And that those tokens are worth more than the Hive? Well, none. Because when you use other blockchain-based social networking platforms to share content, you are rewarded with only the currency of that platform.
But when you post on Hive, and use the different tags belonging to the communities, you have the opportunity to earn those tokens (if you are voted in those communities) which adds a great value to your posts and reward tokens that can be worth more than the HIVE itself.
These are some of the tags that you can use in your post to earn these tokens, of course you must use them if it is in accordance with your content, so you avoid spam: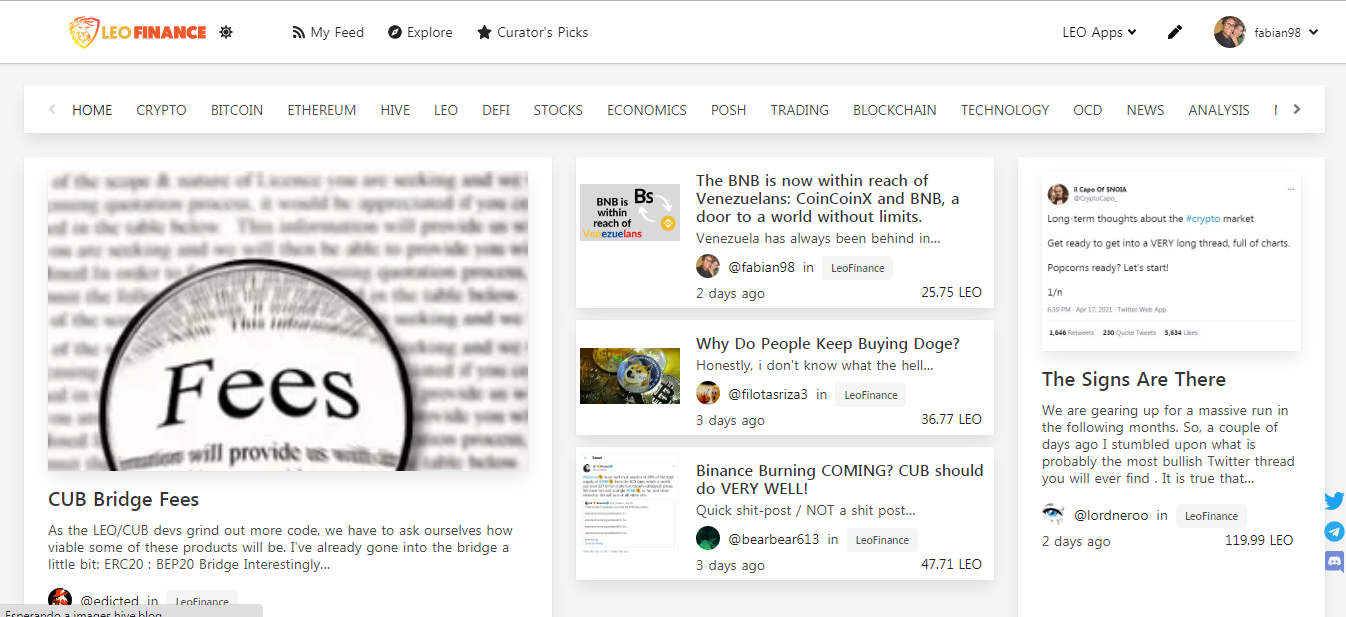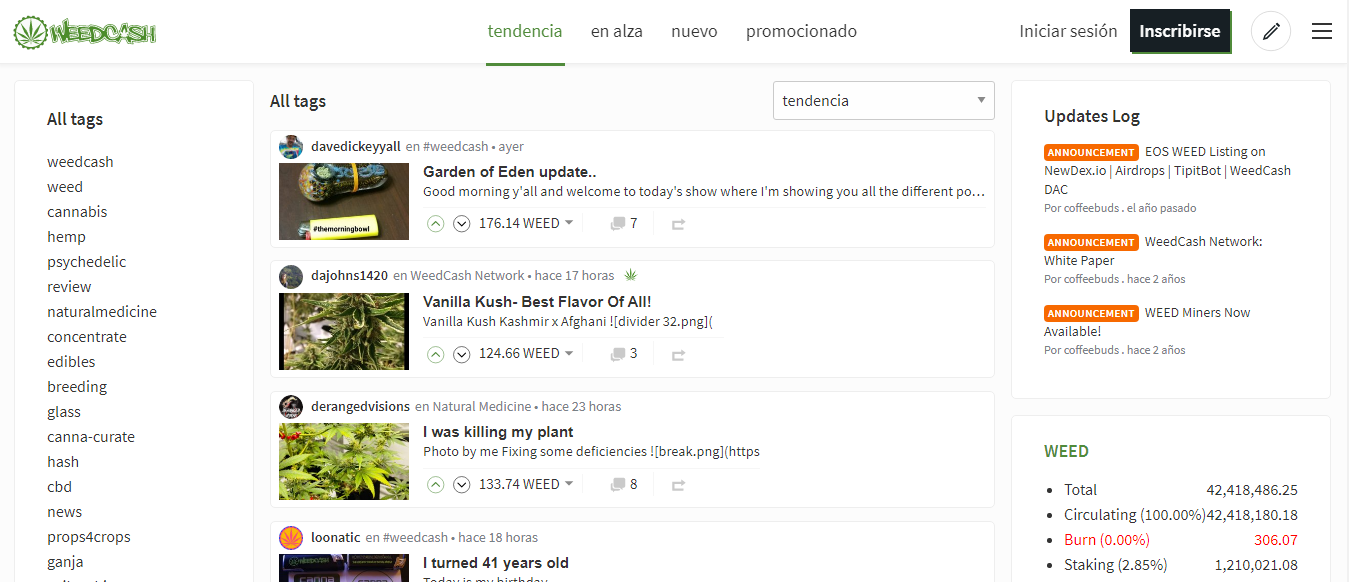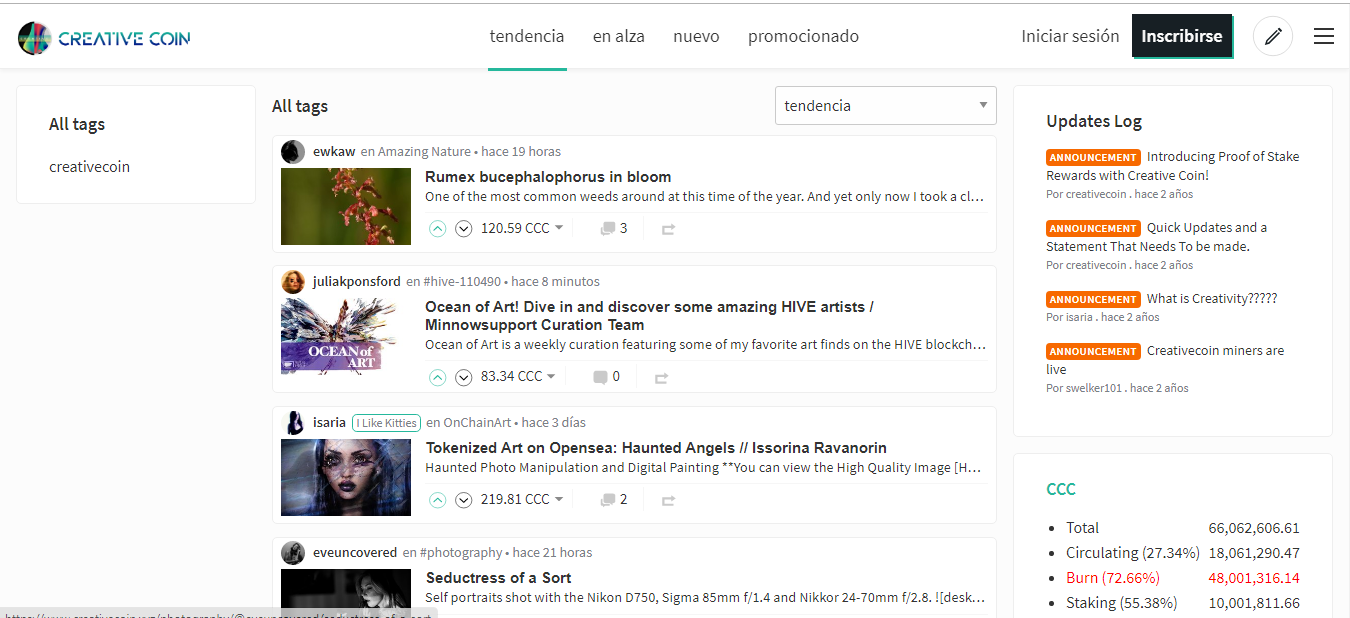 So we should try to take a look at all these platforms and see if somehow we can contribute to promote them as we did with leofinance, because they are communities focused on specific topics and just as leofinance had a start and now is a very big project, these communities will be too, they just need help.
And for the moment I don't plan to sell any of the tokens I own, because maybe in a few months or years they will be worth much more, and instead of having a wallet worth $190, maybe I will have one worth $500K or even more. And this in turn will make it more and more noticeable how valuable Hive is as a blockchain.
If you want to log into your profile on each of these projects, to manage your rewards, visit new content or explore each of these blogs further, you can do so by simply logging in with HiveSigner.
Posted Using LeoFinance Beta
---
---