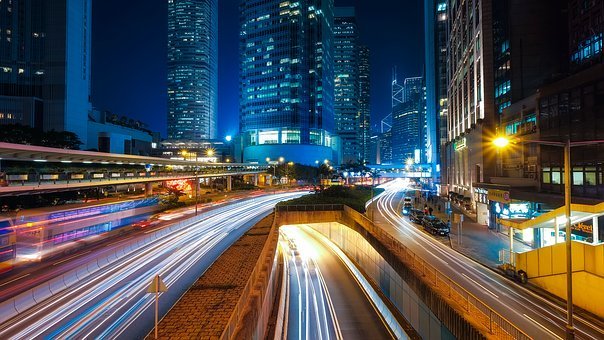 My city is growing a little bit larger every single day. I'd been looking at the growing number of homeless and immigrants, and while I could have exported them to another new city, wanted to see what I could do here on my own. So I started building Job Centers well beyond the 100% mark and that seems to be soaking up the unemployed and turning them into productive citizens. Maybe I went a little crazy building so many, but it seems to have done the trick.
With any new funds that come in from say HIVE for instance, I try to split it between new building cards to increase my daily SIM amount and buying LEO. Speaking of which, I stake the contract LEO I get and also stake a portion of the tokens I buy, while holding onto the rest. So to those of you upvoting my content, Thank you, I'm doing right by it.
Going, Going, GONE!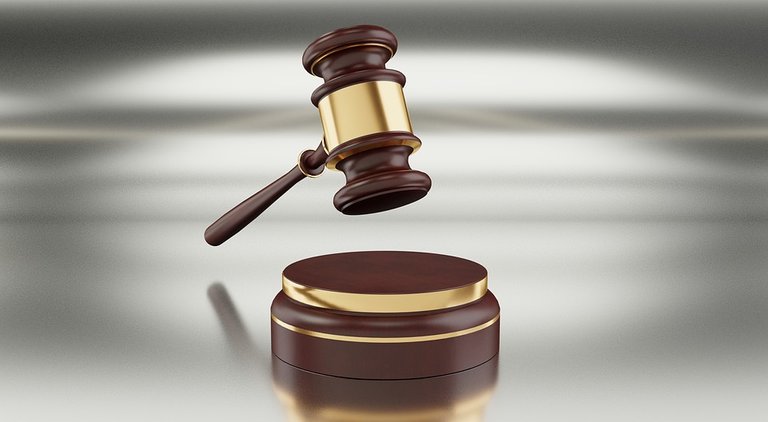 Since cards from the first edition collection will be going away at some point, I'm looking at getting as many as I can that will enhance my city for the future. What will things look like when there are no Police Stations? Better to get a handle on crime now, while we still can. The Weed Dispensary? They're going as well, so if you like those sweet triple-ten stats, you'd better stock up now, cause once they're gone, they're gone!
Combining farms with the GMO tech card (while keeping an eye on my popularity), provides a balanced mix of stats in dCITY. Picked up the AI Tech card, which freed up some workers and allowed me to fill some vacant job slots I had available.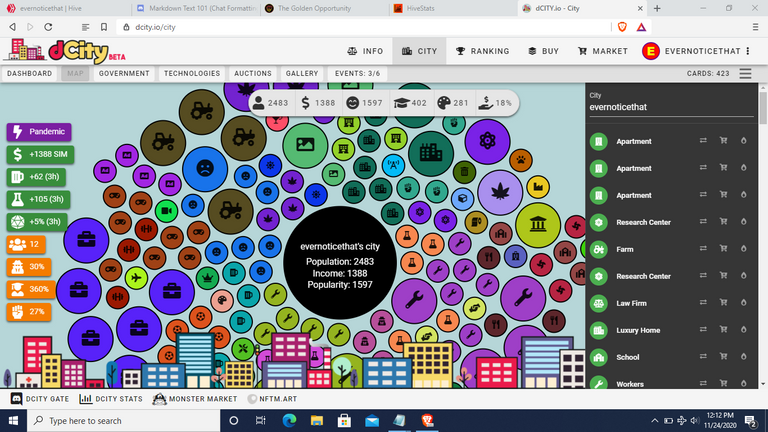 With daily SIMS of around 1400, my near-term goal is to increase my stash to 10k then 100k while raising my daily income to 2000 SIMS. This will give me a nice base in which to branch out into the third edition cards to come.
We're starting to see a harbinger of that with the new events like the pandemic ironically, which prevents a percentage of your city's population from working, so that needs to be factored in as well. Basically, I treat my city as a giant dividend reinvestment plan. The odd festivals and conventions increase my population, so I dip into my SIM hoard to fund growth in my daily payouts. How's your city doing?
Thank You So Much!
Please follow me on:
👍Twitter: https://twitter.com/EverNoticeThat
👍Earn Crypto with Brave Browser: https://brave.com/eve641
👍Instagram: https://www.instagram.com/evernoticethat/
👍Hive: https://hive.blog/@evernoticethat
---
Please check out my recent posts:
Posted Using LeoFinance Beta