After a long long wait, I entered the queue on June 7th, 2019, today I was invited to join the Voice.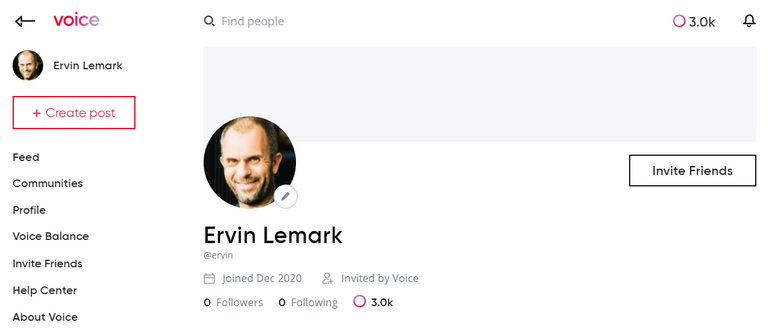 The signup procedure was quite straightforward. I downloaded and installed the Android app, entered the invitation code, entered the user name, and got my generated password, went through a sort of 3D selfie process.
Then I used the thus given name and password to enter the browser site too. You see the result on the cover image.
I was surprised to find the username ervin still available. I couldn't use my preferred username since hyphens are not allowed.
Voice won't be my primary online presence medium. Hive will remain my platform of choice, of course.
I have also received 3,000 tokens to use for voting. It looks like you get 100 of them each day afterward.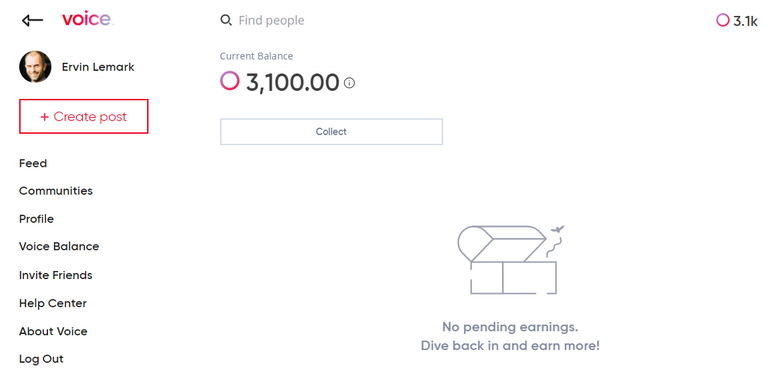 No posts so far. I tried once yet I couldn't upload the images. It may be that my connection is not good enough.
I have five invitation links in case you would like to try the Voice out.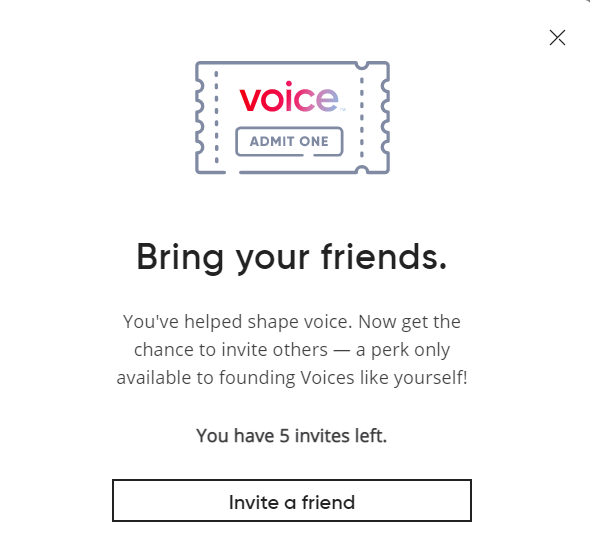 I need your mail and name, Voice is very serious about KYC as you may already know.
You can send me the data with an encrypted memo along with a 0.001 Hive transaction. Put the # as the first character of the memo field.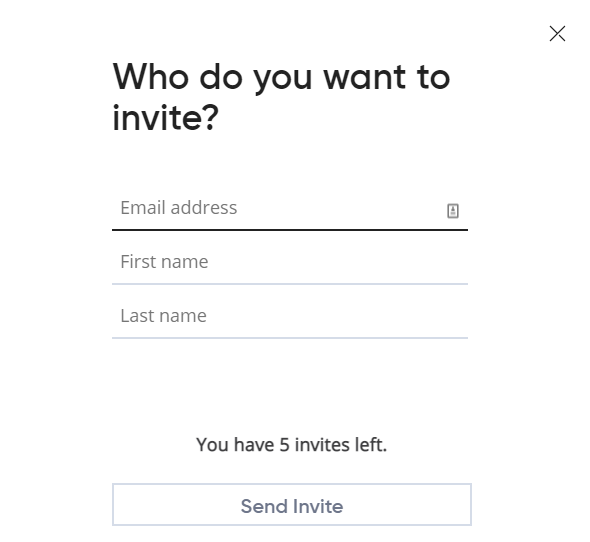 ---
3D selfie was a bit of a struggle. I succeeded on the second try. Later, when I wanted to change the photo for a better one, I was told that the photos don't match. This was on the phone. Even later, on the desktop, I succeeded in changing it. Good. I like myself better in this photo :)
---
Better and better
Posted Using LeoFinance Beta