SPS Claimed And Staked
I guess that in the last three days there were many $SPS related articles. Since I was away and mostly offline I didn't follow what was going on. I didn't even remember the date when $SPS airdrops will start.
The reminder came indirectly. The airdrop start coincided with Hive-Engine witness node upgrade to version 1.5.0. There were some issues after the upgrade which were probably related to the substantially increased blockchain traffic.
Things are running smoothly now, I m at home for one night so I have time to make my first claim.
The situation before the claim is ...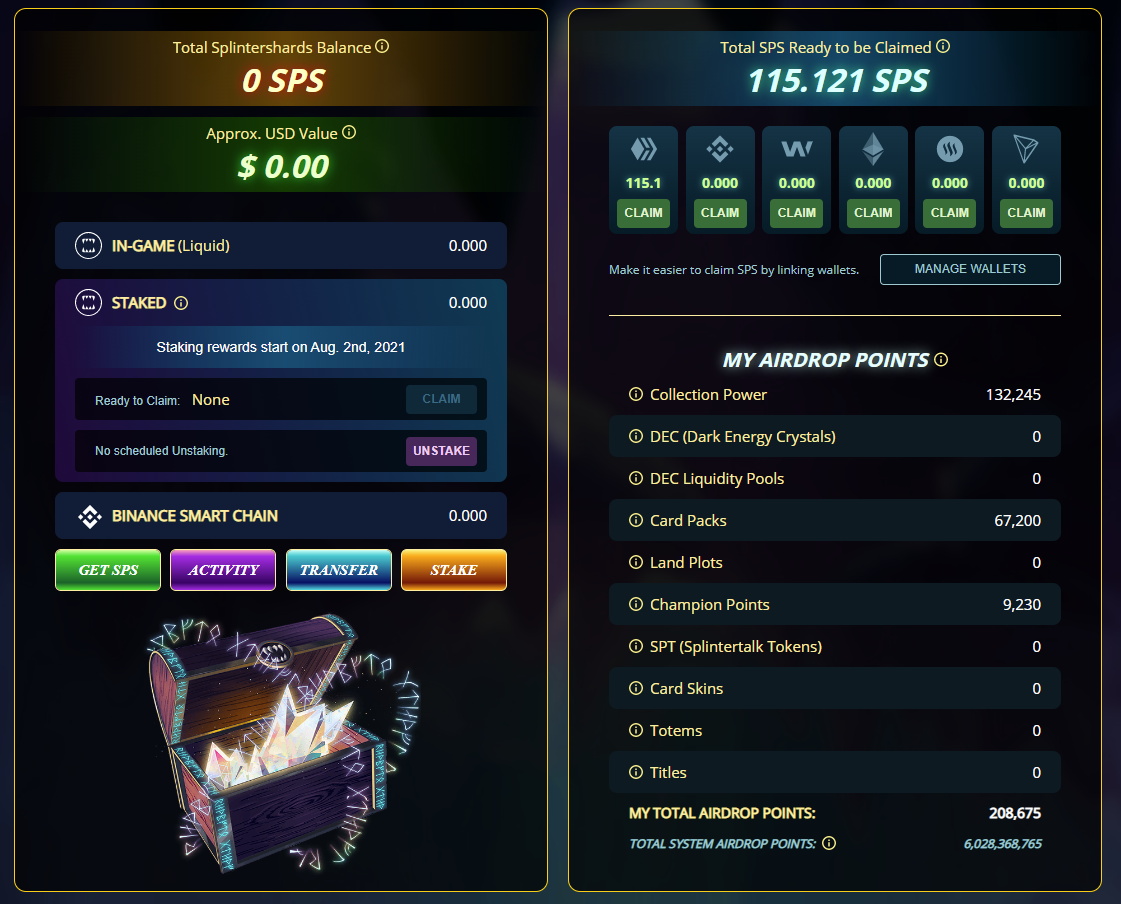 Since I was selling my cards lately the Collection Power doesn't yield much. It helps though that I have a bunch of unopened packs. I didn't know that I have any Champion Points though.
OK, let's make a claim ... Done!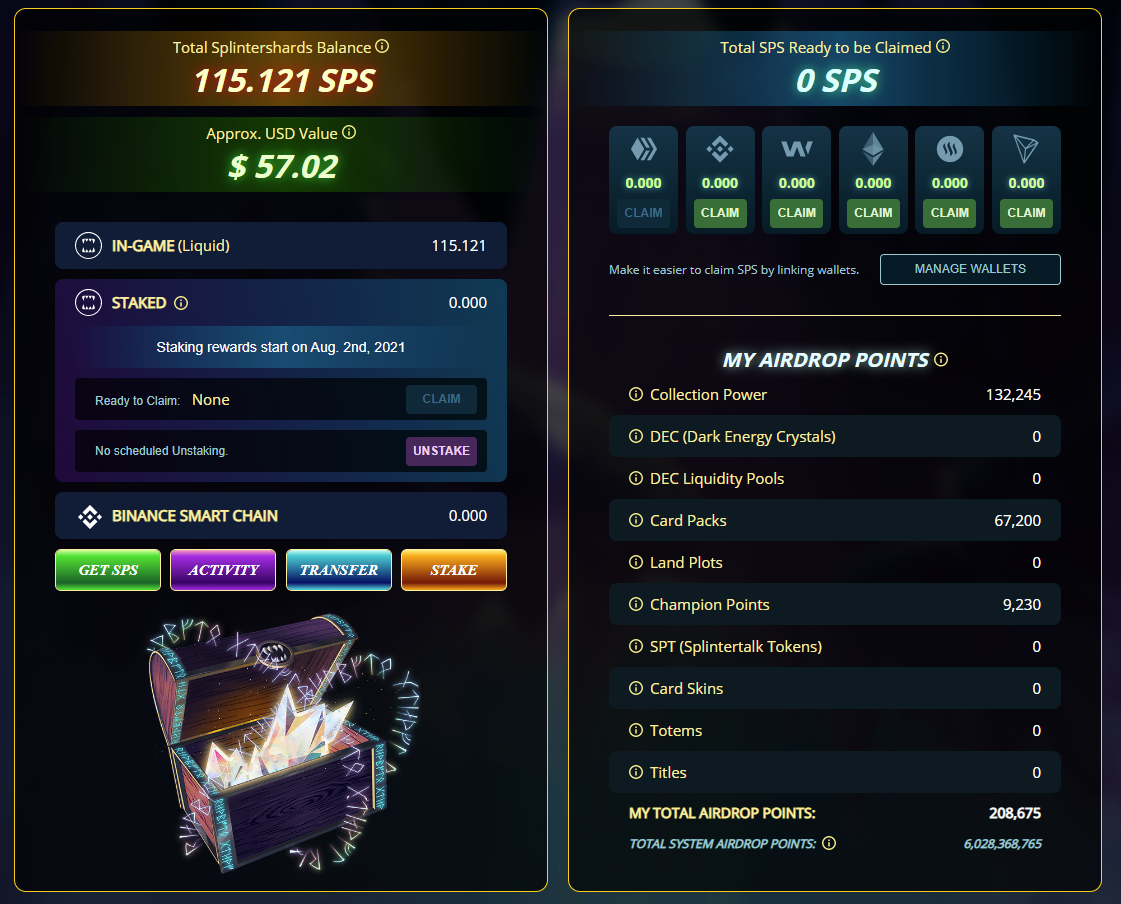 I'll go one step further and stake the claimed $SPS. I don't have any intention of sell & run at the moment.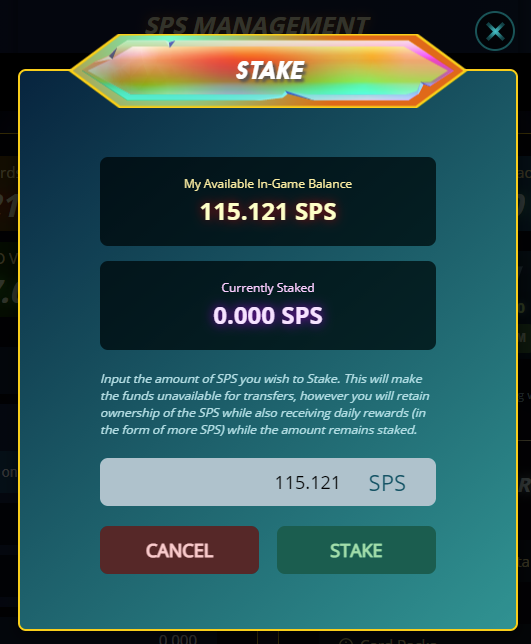 Staking done. The next claim will be on Sunday evening when I return from the second part of this short vacation.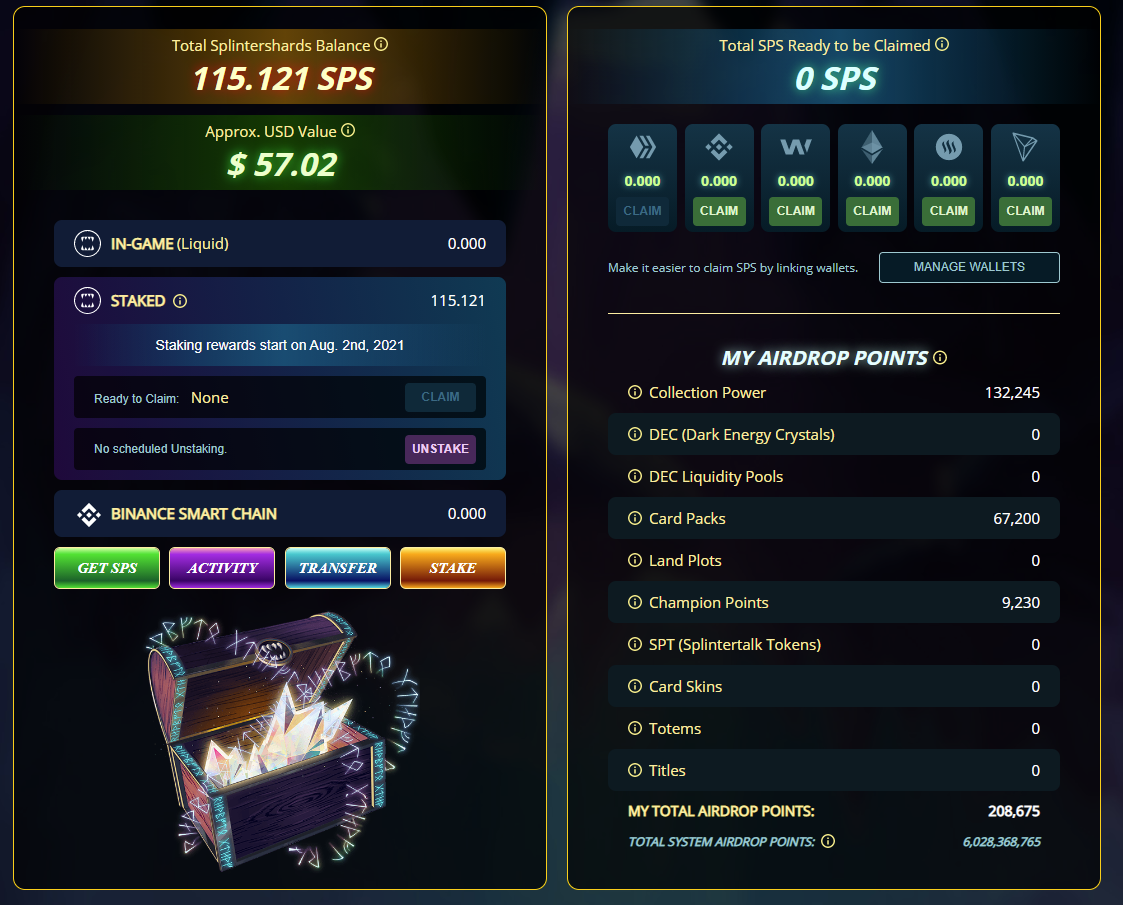 What were/are your $SPS actions? Tell me about it, please.
---
Better and better
Posted Using LeoFinance Beta
---
---