These are exciting times if you are focusing on doing something on Hive, besides just blogging. There are plenty of opportunities now, one better than the other, you just have to keep your eyes open and have some knowledge and understanding.
Since tokens came into our life, users have the opportunity to earn, hold or sell them. Obviously each token is different and the value of the token depends on what the token represent. The price of the token is however a different matter.
Ever since LEO took off, I've been watching the market, keeping and eye on it but also on what's happening on the platform, following the path LEO is on as everything is correlated. Each action has a reaction.
Not long ago I saw a discussion about BTC at taskmaster's post, someone said the best opportunity to buy BTC was a couple of months ago when the price was at 9k!
Now that the price is more than double, buying at 9k is a golden deal, obviously. But was it a golden deal back then, when the price was 9k?
The answer is not that simple. For some, who could see the potential and believed in it, it was for sure the golden opportunity and many did buy. For others it wasn't as either didn't believe the price could rise, or didn't have the necessary funds to do it.
The truth is life is lived onward but it's better understood backwards.
Looking at the sell and buy orders you can see what the user is after. Some are jumping in and grabbing the current offer while others are placing orders below the market price hoping the price would drop. Buying low and holding or selling high is the ideal deal, but when do you know it's time?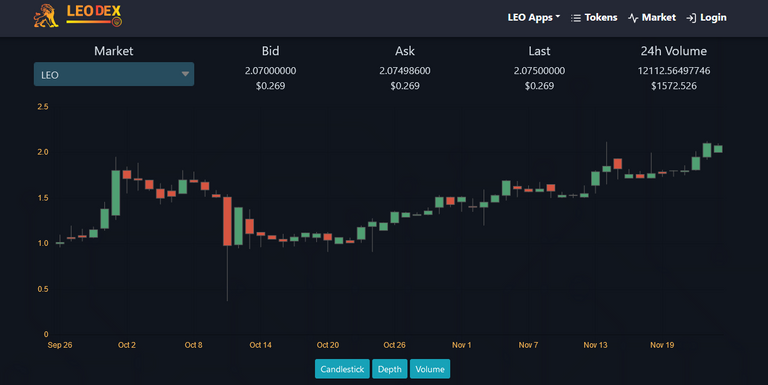 screenshot source
As I said today in a discussion, history was not made by those who did nothing and profit is the reward for those who are taking the risk. I've seen users losing 200 or so tokens already by playing the I hope the price goes down game. You can lose quite a lot while waiting for one token to appreciate as the other you have your eye on can appreciate to.
Price is just one indicator you have to consider when buying, there are others as well, you just have to know which are those. This is a game that can be played well or badly, but you will only find out how you've done later.
So when is the golden opportunity? You have to consider your options carefully and not forget that both bravery and greediness has its price.
Posted Using LeoFinance Beta