This time last year we were fighting against centralization on Steem, on a centralized platform called Twitter. This year we're fighting against censorship on a centralized platform called Twitter. @theycallmedan had his account suspended and all his work has gone down the drain. Now I see @hiveonboard account also suspended and the team's work has gone down the drain as well. Followers, relationships built, all gone. If this wasn't enough, we saw the most powerful man in politics kicked out of a dozen of social media platforms earlier this week, his businesses also licked out of e-commerce platforms. Deutsche Bank said they are not interested in doing business with Donald Trump anymore. The German bank has helped in funding Trump's golf courses and hotels.
The New Normal
Last year the pandemic caused lockdown showed us how much we depend on social media platforms. Many spent weeks in isolation and/or were forced to work online. For them the only way of socializing was through these centralized platforms.
Small businesses were hit hard as well, not just individuals. With markets and fairs closed, events cancelled, one after another, the only way for these small businesses/crafters to sell their products was through these centralized online platforms. You may say at least it's something and I agree with you, but let's see at what costs they were able to do that.
Paying The Price
Etsy is a well known marketplace, an American e-commerce website focused on handmade or vintage items and craft supplies. I'm an Etsy seller myself and know first hand how much it costs you to sell your products.
There's a listing fee of $0.20 per item you have to pay for your listing to be active for 4 months. There's a renewal option that costs you another $0.20 per item. $0.20 per item seems nothing, but when you list 100 items it means $20. Then there's a 5% transaction fee for every item, plus a 5% on shipping fees.
Advertising on different social media platforms is free (apparently) but it costs you a great deal of time, which you may not have if you're the crafter and have to work in order to have something to sell. There's an advertising option on Etsy, but it has its price, not many can afford it.
The combination of e-commerce platform use and social media advertising helped sellers to survive but even so, how many desperate cries for help I saw last year, people asking for retweets, or even donations to be able to pay rent or live another day in the same uncertainty.
Centralized Danger
Etsy, like so many other e-commerce platforms is centralized, thus there's a high risk of your account being suspended definitely if they think you did something wrong and you can't do anything about it. Imagine the risk sellers are exposed to when their living is based on performance on these platforms. One click and you're gone.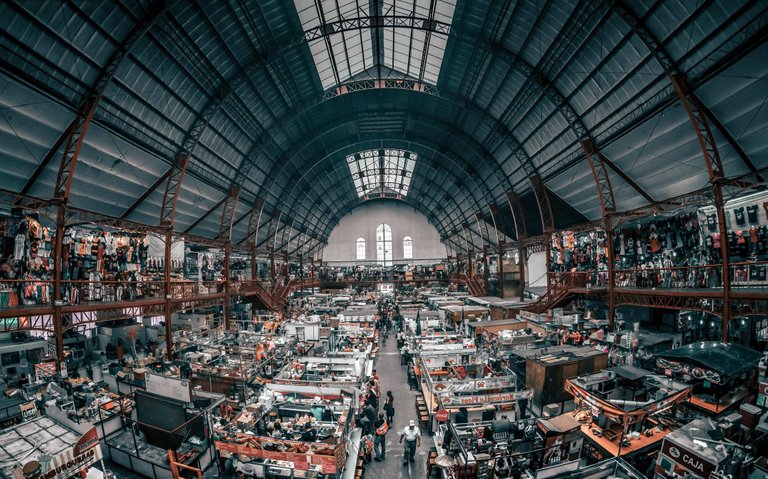 Photo by Jezael Melgoza on Unsplash
It's Time For A Decentralized Marketplace
These small businesses depend on centralized platforms, their owners' living depends on them. It's a constant struggle to make ends meet and one can never know what happens next.
Hive has the possibility to create a decentralized marketplace, cut out the middleman and offer home to small (and big) businesses, connecting buyers with sellers worldwide.
Advantages Of A Decentralized Marketplace
sellers and buyers can set the terms, no middleman needed,
smaller fees,
executing trades and releasing funds are controlled by a smart contract or program instead of a person,
transparency,
traceability,
immutability.
So Far On Hive Blockchain
@jongolson is working on a project called HivePay.io, to help merchants and website owners open their businesses up to the Hive and Hive-Engine eco-system. This is good news and it makes a bridge between businesses and Hive, connecting them.
This is a start, definitely a tool we need with reasonable fees but we need a marketplace as well. Setting up a blog on Hive for your products is not the best solution I'd say.
2021 is the year of changes and development on our platform. Good things have been already announced and it's only been 12 days since the beginning of the year, so I'm hoping for more good news this year.
Posted Using LeoFinance Beta