Let's see, how many of you are looking for a passive income that you can enjoy later? Hands in the air :)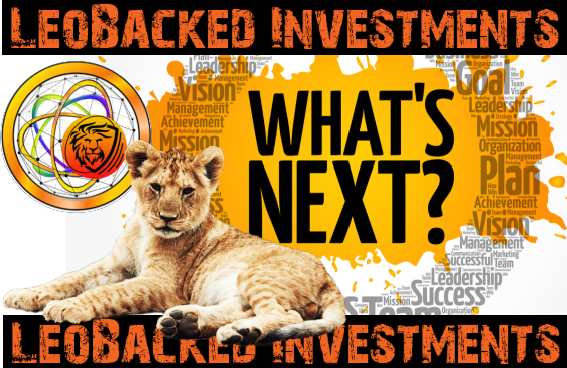 source
Leo Backed Investment (LBI) is not new, many of you already know about it and most likely, or hopefully hold a considerable amount of tokens in your wallet. For those of you who are still undecided or have never even heard of it, I'd like to present the good investment opportunity you can benefit from later.
LBI tokens core mission will be to stake LEO, invest into LEO miners and take part in the wLEO LP on uniswap further down the road. This account will also produce investment-related content along with weekly reports of earnings and investment updates for token holders.

All LBI tokens will be backed with at least 1 staked LEO per token.
Each LBI token represents an equal share of @lbi-tokens HE wallets, HIVE wallets, staked LEO including all on and off-blockchain investments.
50% of weekly LEO earning are paid to token holders in the form of A Leo Dividend
We will buy your tokens from you when you decide its time to cash out
Tokens will be launched at 1 LEO per 1 LBI
Tokens will be issued manually to ensure all tokens are 100% backed by staked LEO. (We sell LBI's for HIVE and LEO jumps 20%, I have a problem and the model fails)
This tokens circulating supply will be capped within this first year with all remaining tokens held by this account to be burned.
source
LBI started roughly a month ago and already exceeded the expectations. People had a very good reaction to the offer, today there are 188 wallets holding LBI tokens and more than 200k LBI's have already been issued.
Anyone can buy LBI tokens by sending LEO to @lbi-token. Right now LBI is issued at a discount, 1 LBI = 1 LEO, but each LBI token is worth 1.02 LEO. The price is not going to stay the same forever, actually it is going to increase on Thursday the 4th of February.
LBI grows about around 0.5% every week based on its curation and content earnings against it's LeoPower balance. In 2 weeks when the token price increases, the LBI token should be worth close to 1.035-1.04 LEO. If this is the case, the LBI token price will increase to 1.10 LEO each. source
As I said, there are still about two weeks to buy LBI tokens at 1 LEO, so now it's the time.
One source of income for LBI is curation rewards. You may have been getting upvotes from LBI already. If you're an LBI supporter and want to help the project, you can also delegate to @lbi-token to increase the LP they are curating with.
For skeptics who want proof before doing anything, this project is the second one, based on an existing one, called @spinvest, which is almost two years old and has proven to be successful. $12k from token sales has been turned into a $50k fund today.
LBI is a project based on a model that has been tested already. When LBI started, many of us learned we missed a good investment opportunity because we were not aware of it, myself included. I'm not going to make the same mistake again. It's a long term investment that will be worth a lot soon.
Posted Using LeoFinance Beta