If I tell you I'm disappointed at this point, that's an understatement. This is my second or third post about the matter and I'm not the only one trying to raise awareness, there's been at least three or four users besides me and that is only that I know.
Leofinance is the most active community, stats can testify that if you don't believe me. Everyone and their cousin is excited to be here, there's a huge trust in LEO token, and yet I see no progress at all.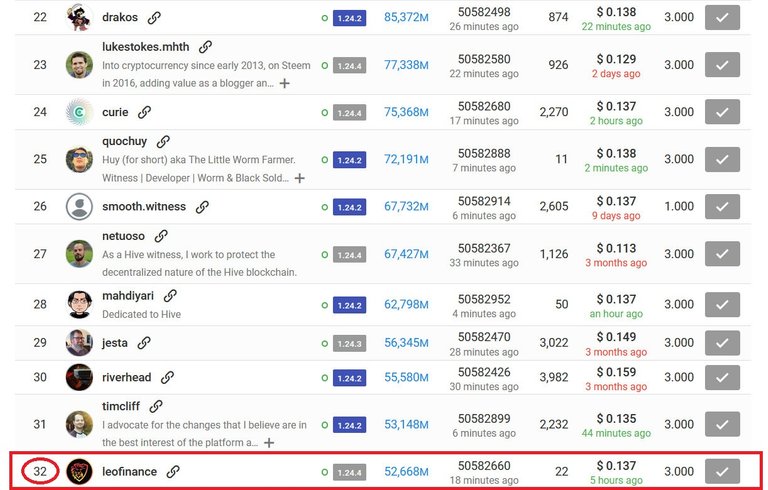 Leofinance witness is still 32, hasn't moved one bit, not one inch! I'm trying to figure out why but can't find any explanation. Ignorance, indifference? It is clear that posting about it won't change anything, people will look past these posts and continue their journey.
For those of you who don't know how to vote witnesses, here's a tutorial.
This post was written two months ago, when Leofinance was 33 on the list, now it's on 32.


source
This was the comment @taskmaster4550le left me on that post, it explains why it is important to vote.
What To Do?
It is obvious we need a different approach here as posting about it has no results. The good old door knocking is the only option we have here.
Here's the plan:
talk to users you know, remind them of witness voting,
offer help to those who don't know how/why vote for witnesses,
don't spam and don't hares anyone, voting for witnesses is not mandatory.
So who's in? Can we do this together to help Leofinance Witness move on the list up to be in the first 20? @filotasriza3, can I count on you?
Posted Using LeoFinance Beta