The last two weeks I've been watching the evolution of Leofinance and can clearly see the changes, I think a new era has just began. We're on the right track as the results are looking great.
This blockchain started out as a blogging platform, grew, developed, went through hell in its four years of existence. We fought to be free and to be able to have a free blockchain. It's been our dream and goal to onboard new users and grow our userbase. This is the beginning of a new era and I hope I'm not the only one who sees it that way.
There are around 20 - 23 new accounts created on Leofinance every day. I don't have the exact data, this is what I was able to get from Leofinance Discord. Obviously we don't know how many of these are alts, but just look at the Created section on Leofinance.io and you see posts by newly created accounts, more and more. We even have a well known crypto influencer with us, registered recently.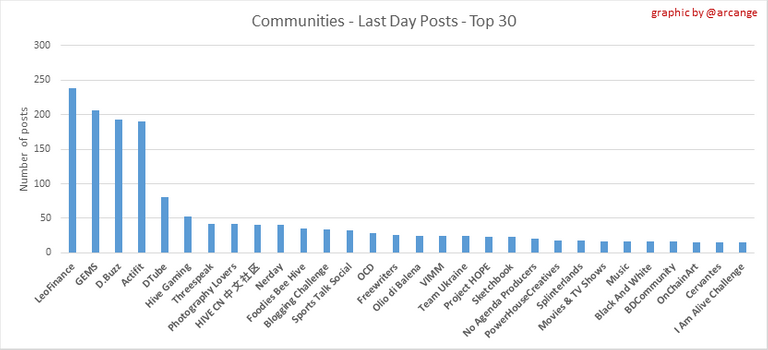 source
The above chart shows the number of posts/communities created yesterday. Look who's first :) Please note, the next one is a general community and we all know what kind of content is posted there. DBuzz is next, another dapp that accepts all kinds of topics, so out of the first three, only Leofinance is a niche community.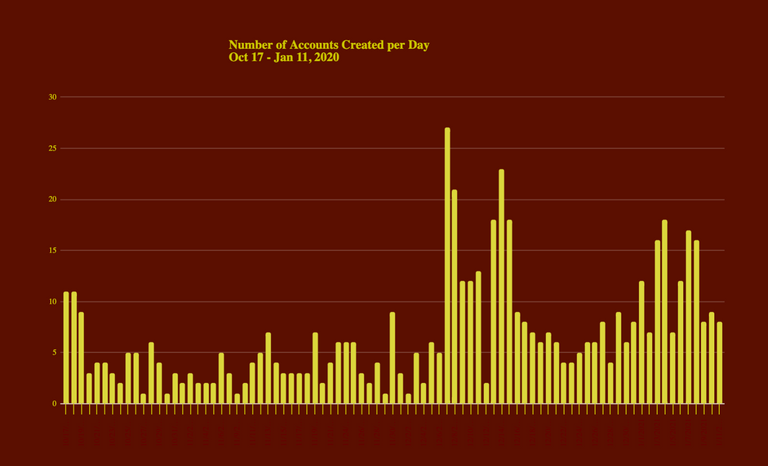 source
During the time of writing, @leofinance's post came in with the number of accounts per day and it's clearly visible how LeoInfra V1, allowing users to sign up with Metamask, has changed the number of users registering every day, and this is just the beginning. Having this option makes it easier, simplifies the sign up process.
Soooo, What Now?
There have been a series of events on Twitter, that are shameful to say the least. However, we can benefit from the situation and turn it into our advantage. We have the opportunity to bring users over to Leofinance and offer them the opportunity of owning their immutable account. They can build their future here, without fear.
We usually tent to see the benefits first, but there are costs to pay here. Getting the best of the crypto world means more responsibility, even though not many can see that. Offering them a place to stay is one thing, getting them to stay is another, a totally different one.
The platform got a lot of attention lately, people are attracted to it because of the possibilities it can offer, therefore not only the traffic has increased, but abuse as well. Spam, tag misuse you name it and it's our responsibility to keep this place clean.
What Is Going To Change?
Quite a lot actually. With more and more users registering every day, we're going to get trouble like spam, plagiarism etc., as Twitter does not require users to respect content ownership, neither does Facebook or other centralized platforms but we're going to get experienced and skilled users as well.
Reward distribution is going to change for sure. Abuse has to be eliminated, obviously as we don't tolerate such thing. With more quality content, earning is going to be more difficult. However, there's no reason for concern, quality is welcomed any time and learning is a must in this industry. Look at the bright side, more quality content gives the platform more value, makes it more attractive to users and investors as well.
Diluting the rules or/and lowering standards is not an option here. The platform is as strong as the weakest link, so our goal is maintain or raise our standards. The price of the token is high for a reason and can only go up if we have value.

For those who'd like a good investment opportunity and enjoy some passive income, here's my post about Leo Backed Investment.
And a tool you may find useful
Posted Using LeoFinance Beta