I was planning something totally different for today, but not long ago I've got a comment from @hivebuzz, congratulating me on my birthday. No worries, it's my real birthday, but my Hive birthday.

I've got a birthday cake too! Thanks @hivebuzz for the nice surprise!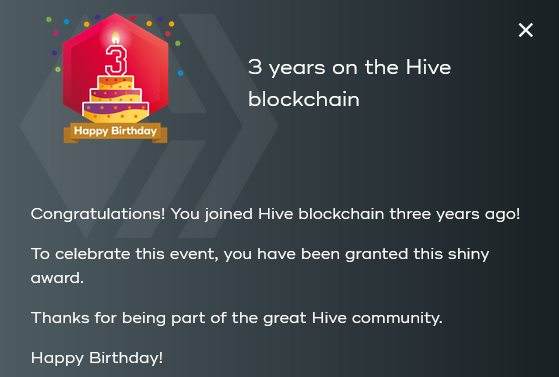 At first it made me smile, then the whole three years started rolling before my eyes, like a movie. I still can't believe it's been three years already and still remember that day in which I've registered. Everything was so complicated, I was confused, the whole system looked like a 10000000 piece of puzzle and now looking back I can say it was 100 times simple than what we have now. Funny, isn't it? :D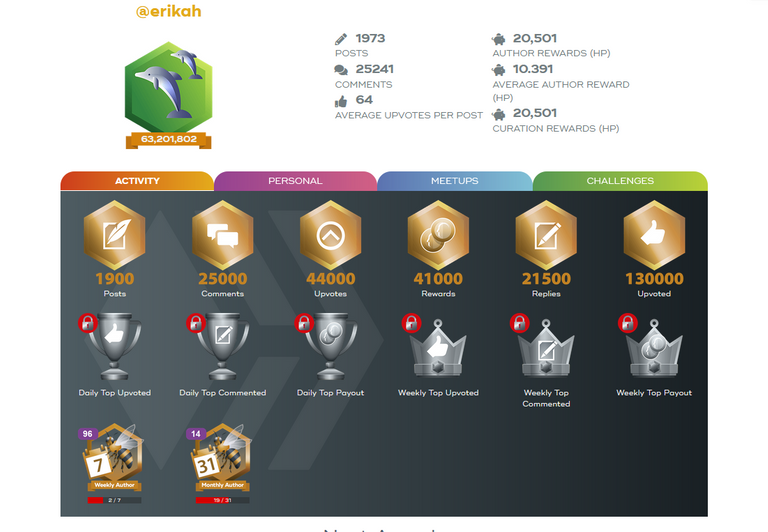 It's been a hell of a ride, full of events and surprises. The whole journey started out as a test for me to see if my English is good enough to survive here and learn as much as possible about the crypto world. The things I've learned can't be quantified and the learning period is far from over, it's more like it has just begun. I've made friends, enemies, met interesting people and participated in many projects.
In three years, being here day by day I've managed to accumulate $5,500 on my main account and almost $1,300 on my alt, which combined means $6,800. Not a bad outcome, if we consider that I've never invested fiat or any other cryptocurrency. With this stake I can help others to grow and the more I accumulate, the more I can support others with.
The Future
Obviously no one knows what the future holds for us and that's fine. However, I've changed a lot and see this place from a different perspective. What started out as a blogging platform, grew to an investment opportunity that is foolish not to take into consideration.
Things could go in any direction from here. Development is ongoing and compared to what we had 3 years ago, when I joined, we're far away now. We've got a lot of dapps, front ends, investment opportunities, so this place is rather a financial game, not a blogging platform anymore.
This blockchain has a huge potential and we haven't seen the half of it. It's still early as Hive is not yet one year old, so the freedom we've got by forking is still new.
I'm here to stay and enjoy the next three years as well. My strategy however may be different from now on. Diversifying my portfolio is a priority. A series of new and promising projects have been announced already that will change our life. We're not quire ready for mass adoption but we're getting there and once that happens, everyone will be happy for being here early.
Last but not least I'd like to thank everyone who's been with me on this nice journey and hope you'll accompany me in the next years that are coming.
So what about you? How long have you been here? And how long are you planning to stay ?:)
Posted Using LeoFinance Beta