Should I say I am disappointed by the systems at work in my country? May be yes maybe no. Yes because the government are not making any effort to better the system rather the reverse is the case. When the systems in a nation are not working, every other thing that relates to the nation gets faulty as well.
Some weeks ago, I had a call from my friend to come to his place and when I got there, he told me of a three month youth empowerment scheme/ working contract with the federal government. The aim of this empowerment as I was told is the see to it that the government empowers the youth for the period of three months with good amounts of funds so they can atleast start something valueful with the funds. I was super excited though I am not really a fan of those empowerment programme but somehow I had to fill the form and get everything done. About three days ago, I got a message from the empowerment organizer's informing me to come over for the accreditation and one of the requirement I didn't have and that led to my terrible experience today at the federal secretariat in my state.
Like I said I am not really one that fans empowerment schemes but because of the person that introduced me to the stuff, I had to push it so I don't disappoint him.
I arrived at the federal secretariat at 11:30 pm and I hoped to leave early to get back to work. First I was asked to pay a thousand Naira to get a form to be enrolled for my national identification number and I gladly did that thinking I was gonna be much faster but unfortunately, I spent my whole day at the secretariats trying to get enrolled for my NIN but last last, I was told that I should come back tomorrow and that experience inspired me to writing this post.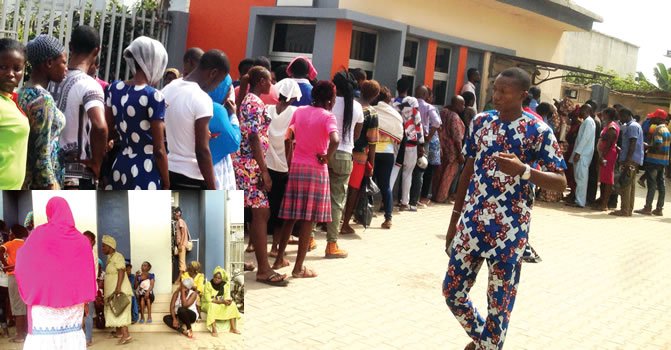 Source
Just like myself, many of the people that went there went just so that they could get a valid ID for accreditation for the youth empowerment scheme and sincerely my heart was broken at the number of unemployed people that are littered everywhere in the nation looking for just at least a little means of survival.
I Have a Plan: With LEO I can Effect a Change
I have come to realize that in life, it is not by how much you can hustle but by how informed a person is. Perhaps all the youth there had an alternative to other sources of income, such enrollment wouldn't have been that stressful. An average Nigerian youth live on less than half a dollar daily because the economy has no provision for them.
Some few weeks ago, I made a post about how I have begun a journey to creating a new business from my earnings on leofinance.
When the economy is down, inflation and recession increases. Nigeria is in such a picture as this where we have more desperate people seeking just for any available means of survival.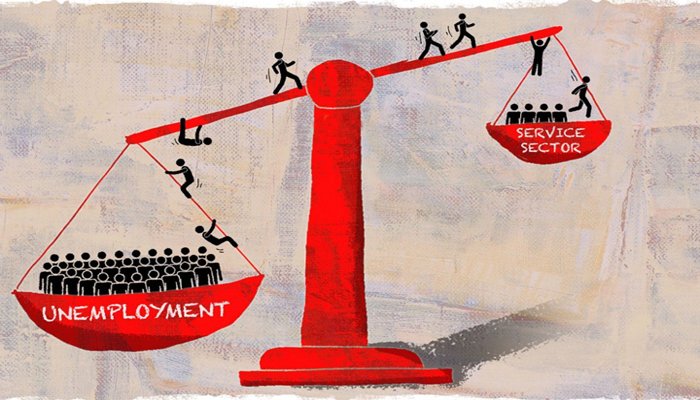 Source
A good entrepreneur as I know is one that is quick at noticing a problem and proffering adequate solution that will match the situation and bring a lasting and satisfaction and still makes profits out of it. Having noticed that the problem of Nigeria is massive unemployment, with 5000 LEO, which from my calculation is equivalent 360,000.00 in naira and $900, I can put to motion a confectionery firm that will employ at least 20-25 staff with a salary base of 60 dollar and that will be for a start of their work with the company.
It would be better bringing them into the sphere but I understand that there are many who are limited by knowledge to knowing about leofinance or blockchain in general and there are also many who wouldn't understand about blockchain even if they are told so to make them a part of the crypto world.
Posted Using LeoFinance Beta