Hi guys, it good to be back again after a long time of being away because of the season. Am super excited with the development here and one that really got my attention is that of HIVElist.
I was reading through @HIVElist block some few hours ago about their update on the recently added coin that is accepted for a physical products and I was so thrilled to see LEO listed amongst the coins accepted.
Now the jerk is that their reasons of choosing those coins is what got me really thrilled
We selected these tokens based on high daily volume and proven track records, meaning these tokens are not going anywhere, anytime soon!
Now I guess we all understand what this statement means? Just as @HIVElist, it is very pertinent to note that running a necessary check and balances before adopting a new system is very critical.
Coin Liquidity
So the more the liquidity of a token the more the use cases increases. When there is a high liquidity adoption becomes Hugh as well. LEO is now one of the accepted tokens for making transactions on the HIVElist community and that sounds really amazing.
According to the HIVElist community reason feel r choosing those coin, one of their number one reason is high daily volume. See
I am wowed by the volume of LEO that is in supply according to Hive engine.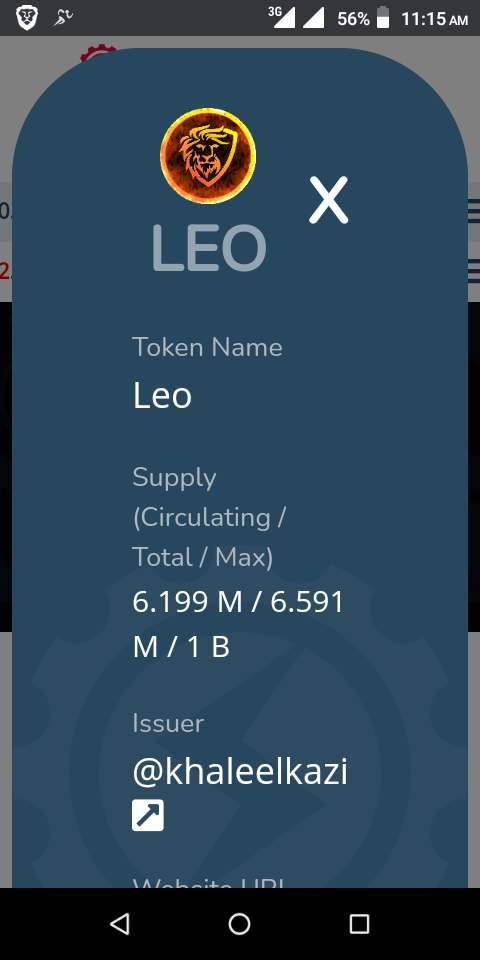 When a coin is much in supply, acquiring it becomes quite easy compared to when is is odded.
LEO Persisted
One of the surest way to sale your brand and make it the talk of the Town is to remain persistent even when no one is noticing you and LEO has carefully uphold to this great virtue for the past years and that is why many are falling in every time.
The 80-20 principal is one of the principle that I have discovered that the @Leofinance community has carefully used.
The principle says that out of 80 people viewing your product, 20 would eventually show patronage and I believe that this is what happened in the process of the selection.
Congratulations to LEO for being selected.
I can now buy some Christmas gifts 🎁 for friends from HIVElist super store with my LEO. YES.
Posted Using LeoFinance Beta