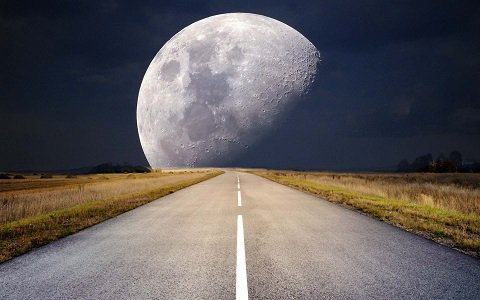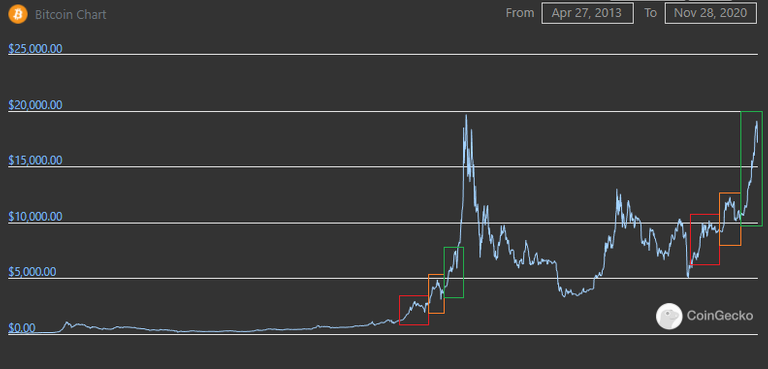 I just noticed this and if the pattern completes we could get $50k Bitcoin in as little as three weeks. It all started on this most recent pullback from very near ATH to $16200... I was thinking to myself... you know... I've seen that before.
Now, I wasn't thinking much of it because this latest "flash-crash" of 17% made the market look extremely weak. I was fully expecting another crash down to $15250 with the hopes of simply creating a new ATH monthly candle. Wouldn't that be bullish?
However, today the market perked up just a tiny bit...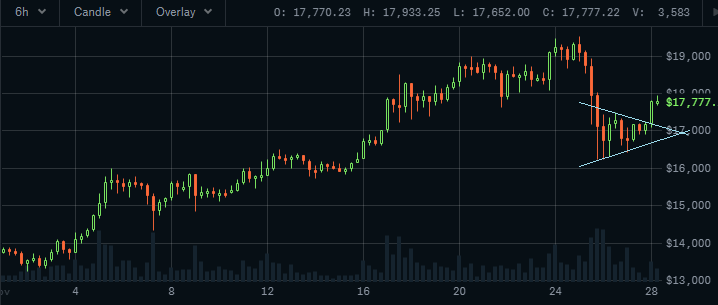 You see, we've broken out of that potentially bearish wedge to the upside, I was fully expecting the opposite, but here we are. I'm not going to claim this is a hugely bullish development, but it is slightly bullish.
ATH
Now that we've broken upward back into the Lucky Number 7 range, the chance of creating an absolutely massive ATH monthly candlestick is high. Obviously such an event would be some level of bullish, and we shouldn't be surprised to see more upward action from there.
If this mini-2017 pattern completes, the upside will be massive, in as little as 3 weeks.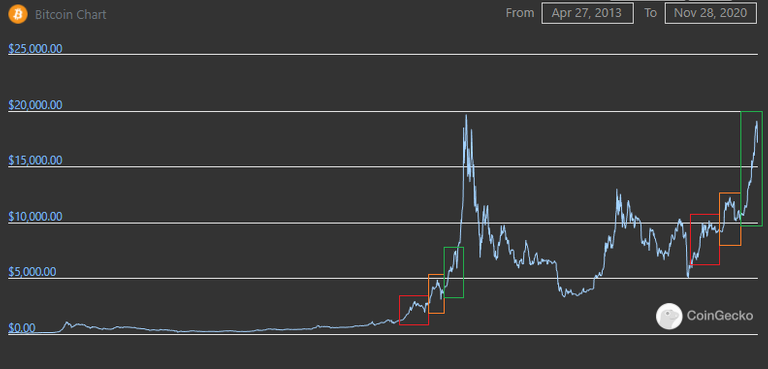 The red rectangle is June.
The orange rectangle is August.
The green rectangle is November.
And I'll be damned if this pattern doesn't look EXACTLY the same.
At 'exactly' the same times.
Because the dip in November 2017 went from $5866 to $18500 in 25 days, I think the same thing can happen this time around. That's an 3.15x increase. A 3.15x increase from $16200 puts us at $51k, so round down to $50k because that would be a pretty powerful psychological unit-bias barrier.
Now I've already been saying my target for this run is $40k-$60k, so now that I've seen this pattern and done the math and seen that it comes out to the exact average of my previous estimate... wow, pretty exciting for me personally. I think this has a significant chance of happening. I'm talking coin flip odds. Going bearish at a time like this is not an option.
It's only a mini-bull-run.
That's the crazy part, because even if we get to $50k, that's still only x3.9 the doubling curve; well within range of what is possible at a time like this. The run we got in Summer 2019 was x3.1 the curve and we are in a much more bullish place this time around with all the corporate adoption.
---
| 2016 | 2017 | 2018 | 2019 | 2020 | 2021 | 2022 |
| --- | --- | --- | --- | --- | --- | --- |
| $800 | $1600 | $3200 | $6400 | $12800 | $25600 | $51200 |
---
The reason I call this a mini-pattern-repeat is that in 2017 the price of Bitcoin was MEGA-BUBBLED x13 higher than the doubling curve. Obviously x3.9 is a lot less than x13, and totally doable in this environment.
This means that even if we hit $50k there is still enough time for that mini-bubble to deflate before we hit the big one... although I must admit that perhaps many of the theories that place said mega bubble in Summer 2022 instead of Q4 2021 would have a lot more credence. I guess we'll find out soon™ enough.
Or in the context of this prediction... three weeks time.
Another important thing to note is that if Bitcoin does end up peaking around December 20, that gives plenty of time for the market to be volatile and deflate during Feb while getting a dead-cat bounce in March. But at this point I've gotten way too ahead of myself and just need to wait to see if this actually happens first.
Cheers!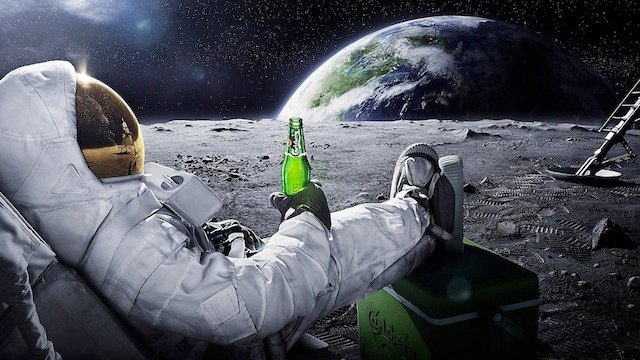 The first phase is obviously simply to wait till the end of the month for that ATH monthly candlestick. From there the market should give us a bit more relevant information. At some point BTC will be trading above $20k, which should squash all this speculation about how we're going to bounce off ATH without running higher. This should cause all those people to FOMO back into the market. Speculators gotta speculate.
Posted Using LeoFinance Beta