So my witness partners have been working on this project for a while. This is a little service brought to you by @rishi556 and @deathwing (much like the FRIDAY bot for CUB located on LEO's Discord). As it stands now it's just a classic curation bot: you delegate them your LEO and it will return liquid curation rewards back to your account. Essentially it's an easy way to earn passive income without having to spend any time manually curating yourself.
I haven't said anything about it until now because I want this bot to be much much more than a run-of-the-mill curation bot that just centralizes stake in exchange for passive returns. I think we can get a lot more innovative with it.
Crypto is all about reputation. Life is a game, and money is the scoreboard. With distributed ledger technology we take this to an entirely new level. On POS and DPOS networks your stake often times is your reputation. The more stake one has the more governance power they wield. Many see this as a bug; I see it as a necessary feature.
However, we've tried other forms of reputation. That little number next to everyone's name was Condenser's (Steemit Inc) way of trying to see who should and should not be allowed to have a voice on the blogging front end. It was obviously an abysmal failure and was gamed into the dirt (Byteball airdrop anyone?). We can do better.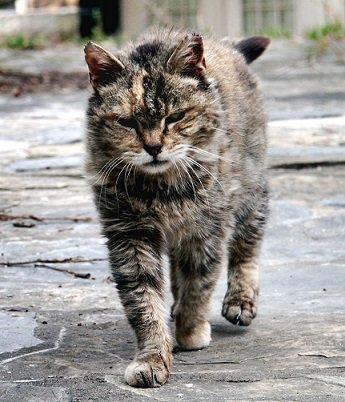 With @meowcurator the idea was to start prototyping this new reputation system and incorporating it into the bot itself. All curation bots centralize stake and votepower to a single account. The idea here is to re-decentralized that stake by allowing everyone to have a say on which posts the bot votes on. This is possible with a better reputation network. Theoretically, the amount of stake one delegated to this bot would have very little pull on said account's reputation score, as those numbers would be determined in another more interesting way.
Say various accounts have a high reputation in the eyes of the @meowcurator bot (auxiliary manual curators) these accounts would be able to control the bot with a sort of wisdom-of-the-crowd algorithm that allows said votes to be allocated by those who have reputation. It's difficult to explain how this would work in detail so I'll just leave it at that for now.
In any case, I've been delegating a sizable amount of LEO to this project (25k LEO) and just now I pulled my delegation. I powered down too much stake to the bLEO/BNB pool to provide liquidity there and I need the votepower back :(. Hopefully some will read this post and delegate a little bit to @meowcurator to make up for the losses.
Rake
In the beginning @meowcurator was taking 20% of the profits off the top for itself. Apparently this is the standard for some curation bots? I'm not sure how high it is right now but the goal is to reduce that to 5% (or even 0%) going forward. Again, there's a reason I haven't really shilled this bot yet. It isn't ready for consumption, but if you want to help out give it a whirl and delegate a few shekels.
Conclusion
Maybe one day I'll get off my ass and help develop this stuff. My focus has been very scattered for a while now as I bounce around from blogging, lurking in Discord, and watching number go up. I'm seriously considering going to the doctor to get a script for Adderall to curb this ADHD, but even that comes at a high overhead cost of side effects (however productive it is for my programming career).
In any case, sorry for pulling the delegation, fellas. Once this thing is ready to go I'll delegate 100% of my stack for a while to get it off the ground.
Posted Using LeoFinance Beta