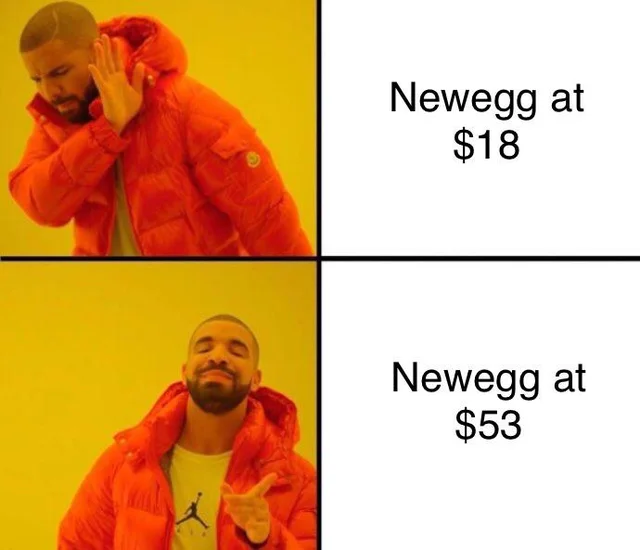 So my brother just made a bet on Newegg stock. They are a mass-supplier of computer parts online. I've used them to build every computer I've owned. In any case, he said he thought WallSteetBets was going to pump them...
In five days they've gone from $12 to $75... hm... my brother just tripled his money in one day. The stock market is making those crypto moves.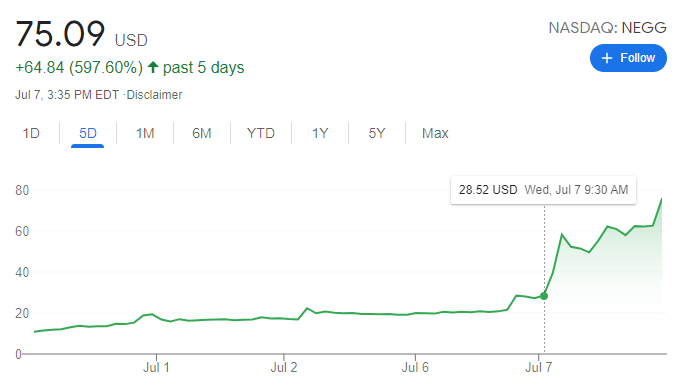 Could it be too late to get in?
Course it could, but my brother monitors a bunch of financial news channels, and none of them are even talking about this... yet. Think about what happens when they finally capitulate and talk about it? Hm... yeah.
The dips happened when RobinHood suspended trading... talk about manipulating markets.
Tapping into nostalgia
Newegg was the standard for anyone building a computer before Amazon started competing. It's a good pick for anyone looking to knock Amazon down a peg, which I assume there are many on WallSteetBets, who recently went dark on Reddit and turned it to private.
---
When are we going to give those guys encrypted chat and their own token, I wonder? Time will tell.
---
Conclusion
Total rumor, zero research. 100% speculation.
I would personally never invest in stocks, but if Newegg.com is the new memestock... that's the best one they've picked yet. It could just keep going up till the end of summer. Not not financial advice.
Posted Using LeoFinance Beta