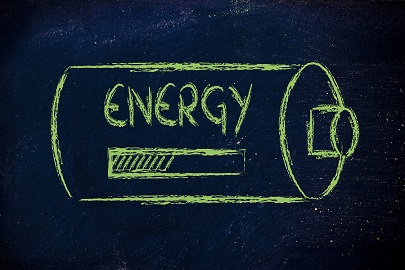 Yesterday was a weird day.
So I wake up hungover. I don't drink very often: maybe once or twice a year. I get drunk even less than that. But Sunday was a special occasion. I met a friend of mine in person for the first time that I've known on Discord/gaming for years.
Pretty weird meeting someone and recognizing their voice perfectly but having no idea what they looked like the whole time. I'm sure when I reveal myself to Hive I'll blow some minds. In any case, the girlfriend was not amused with me getting home at 2 AM when I said I would check in at 8:30 PM.
I think it was the White Claw that got me.
I had been drinking IPAs and then I was suddenly handed a White Claw. Hard Seltzer. Yikes. I had never tried them before and wanted to see what all the fuss was about as they've become pretty popular over the years.
I asked if White Claw was the new "Bitch Brew". Ya know, because when you talk shit about what people are drinking you gotta make sure and be sexist about it and throw in some toxic patriarchy into the mix.
Ah, Smirnoff Ice, those were the days, but I digress.
Turns out men don't like to be called bitches either so I was met with some resistance so this query. I drank my White Claw and my IPA, got out of the pool, and realized I was way too faded to drive my car even the 1 mile that was required. You know I hadn't even thought about walking until just now... that was totally an option. Instead we watched professional Starcraft games until we sobered up like a trio of super-nerds.
---
In any case my girlfriend was so irritated by the situation that we were dedicated to ignoring each other for the entire Memorial day, even though we scheduled in a day trip. However, Fate had other plans for us. I'm sitting on my computer trying to write my daily blog post and the power goes out and comes back on instantly.
Then I reboot everything and it happens again a few minutes later. And again. And again. Finally the power was out completely.
Apparently there was a pasture fire that lit two power poles on fire. Fun stuff. No power for you! Eat that 105 degree weather on a high-traffic 3-day weekend.
My girlfriend gets super triggered by fire because she grew up in a small mountain town where fires were an extremely serious and potentially fatal issue. So after all that we headed to Napa just to get out of the house and wait for the power company to get to it.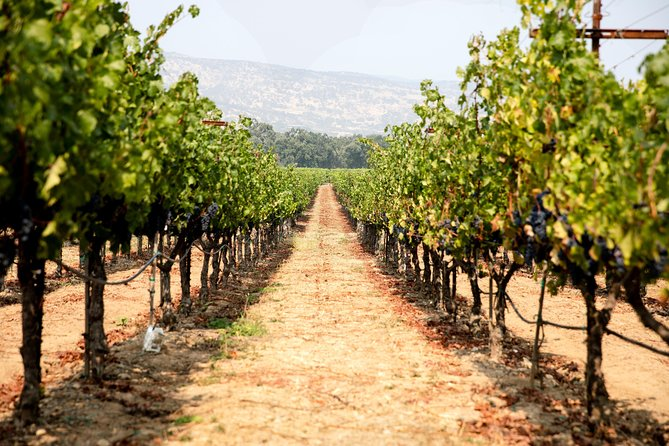 Power went out around 1 PM... Internets said it would be fixed around 4 PM. Napa took about 2 hours. Watched a TV show at a friend's house to kill the last hour. No dice. Power company says it won't be fixed till 3 AM. Then that eventually gets reduced to 11 PM.
Eh, no problem. Killing more time. Got some dinner. Yada yada yada. My girlfriend hates the heat so she was talking about just saying at our friend's house. I told a story about how I used to live in La Mesa with no AC and some days I would spray down my bed with water and sleep in a puddle because it was so hot (which would evaporate in like an hour). Good times.
Dinner was over and it looked like the power was back on, but no one with a working phone (0% power) could confirm. We headed back with our many many leftovers.
The power was not back on.
Boo!
Yeah so apparently back to the 3 AM target. The girlfriend was not having it so she took a cold shower. Apparently she only takes cold showers (who does that)? Crazy talk.
She even hates the heat so much that she did the thing and sprayed down the bed just like the story I told. Man, does she hate the heat. Back when we paid a flat fee for electricity they'd set the thermostat to 68 degrees in the middle of summer. Yeah, the landlord did not approve and made us start paying for our own power. Now we're at 75 degrees. Just a nice little lesson about being wasteful when resources are abundant.
Conclusion
Power came back on at midnight. Quite the inconvenience, but what are you gonna do? Oh right we should decentralize the power grid and everyone should have at least some solar. Right right.
The point is we are 100% reliant on society taking care of us and most people have zero respect for that. Power, Internet, gas, running water, food, shelter. We take these things for granted until they are gone. We need to decentralized our dependencies to avoid such systemic failures: even if the cost is high.
In another twist of fate, this also happened the day after I write a blog post saying I'm going to quit my job and go full time Hive. I missed my daily post yesterday: first time in quite a while. Just goes to show that multiple contingencies are important when making these decisions.
Posted Using LeoFinance Beta