Attention Economy: LEO will be crawling with scammers during the mega-bull run.
Please welcome:
@sentosumosaba to LEOfinance!
Crypto YouTuber: https://www.youtube.com/user/erichanintokyo/videos
https://twitter.com/sentosumosaba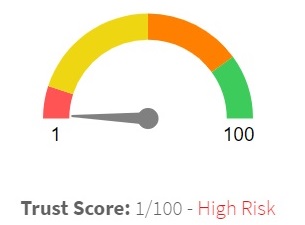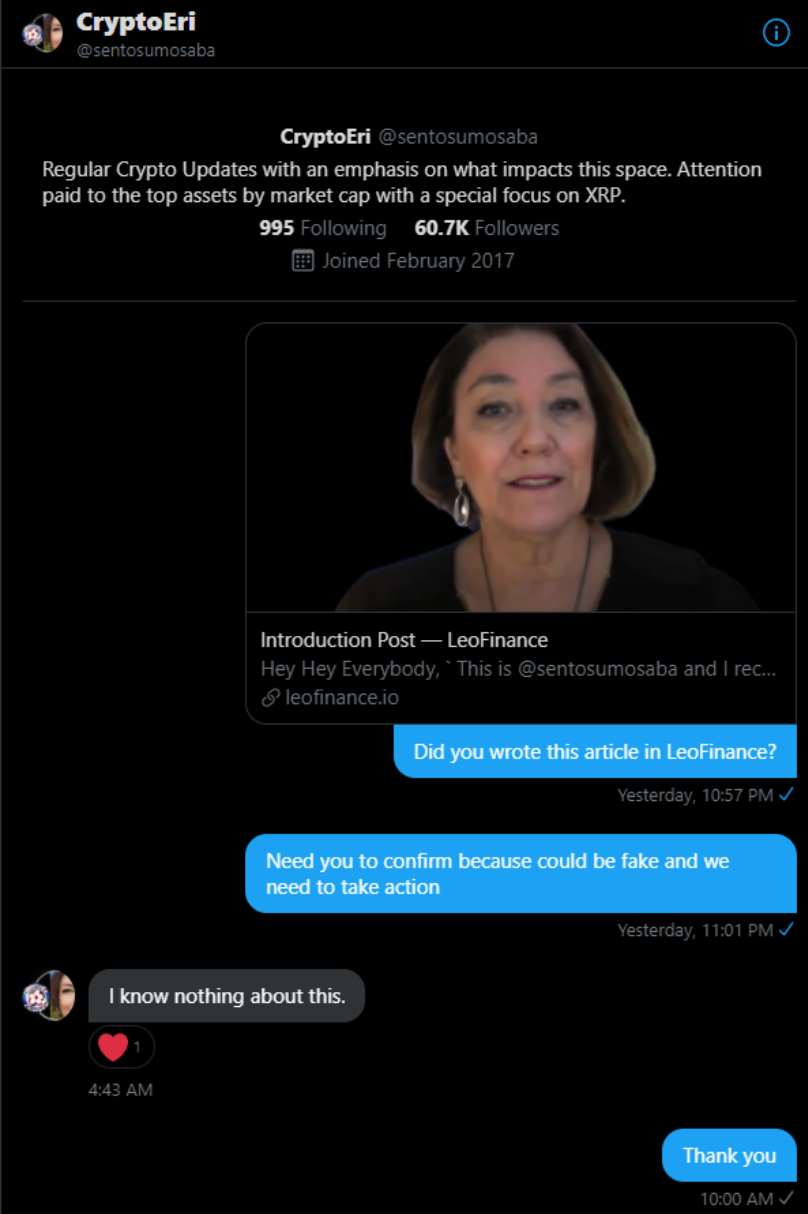 Oops!
Downvoted to zero.

LEO is a pretty generous community.
We like to splash money around because it's good for everyone. Generating hype is a key component to ushering in Web3. It's actually pretty incredible that some of these people coming over can make like $80 with their first introduction post.
This is why we can't have nice things.
But with any level of generosity, of course the scammers move in to exploit the patterns. This wasn't the first, nor will it be the last person to try and scam LEO whales into laying down those thicc upvotes. Which is fine... it's just something to be aware of.
---
Fun Fact Flag:
I just learned that the downvote pool for HE tokens gives you 5 free downvotes that apparently recharge once per day. When the downvote pool runs dry and you can't use your upvote power to downvote like you can with Hive. The more you know.
---
Lowering the bar of development
Crypto is lowering the bar for all content creators and value-bringers. Whereas in the olden days it might take years for a blogger to gain any ground whatsoever, using products like Hive/LEO users can jump on and start earning rewards instantly.
Many enthusiasts take this for granted, especially now at a time when Hive is still scraping the rock-bottom of the token price. The real hype comes in after we x10... and then x10 again. Unfortunately by then there will be way too much noise, and getting attention becomes much more difficult.
I still vividly remember the insanity of 2017. I was earning pennies per post and none of my content was getting viewed. Every time the price crashed it became easier to get attention as more and more users began to abandon the network, while I stayed the course with consistent posting.
They'll be back sooner or later... lookin for handouts.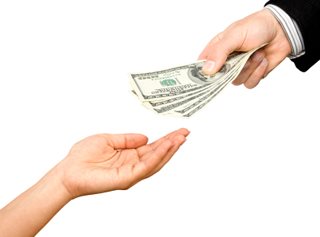 While we may be due for an imminent correction in the short-term, I fully expect LEO to at least x10 over the next year. Not only can we gain value from our peg to ETH, but also our whales are diehard holders and, more importantly, development around here is exponential compared to other projects.
LEO is sleek and agile, able to pivot quite easily in any climate. There are a huge percentage of people out there who think crypto is a scam and would never risk their "hard earned money" on it. However, offer these same no-coiners with vectors that allow them to trade their time for crypto, and we'll see them change their tune in no time.
People like to work.
People like to earn. They like to feel like their time is valuable and they're paid accordingly for that time. In an emergent digital economy where everything is becoming automated, jobs are going to become the number one political issue of the decade. Sad economic baid-aids like raising the minimum wage are not going to cut it.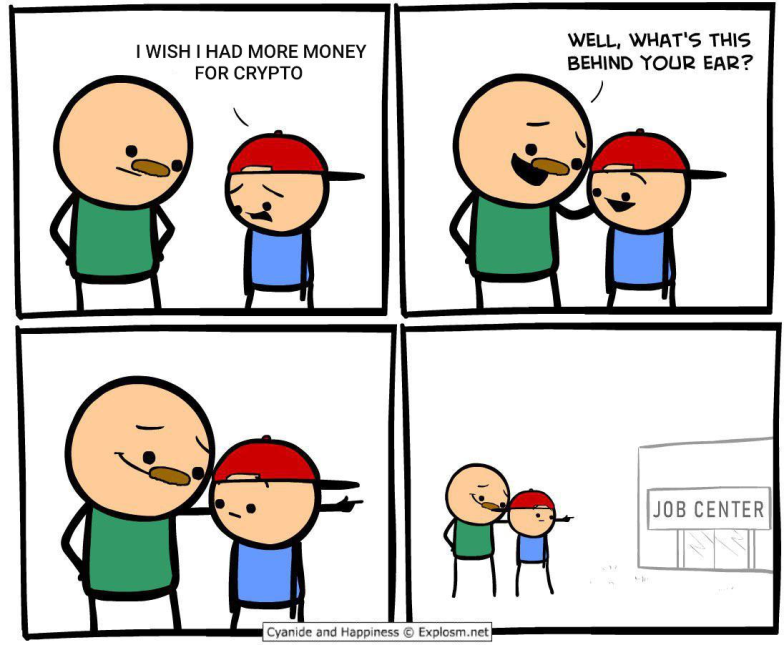 This is really what puts networks like Hive and LEO way ahead of the curve. How many other networks pay their users for bringing value to it? Most projects are highly speculative and absolutely require investors to risk their own money on the outcome.
During mega bull runs, networks like ours receive an insane amount of attention because earning hundreds/thousands of dollars for a single blog post is downright insanity. Everyone wants a piece when the money flows like a tidal wave.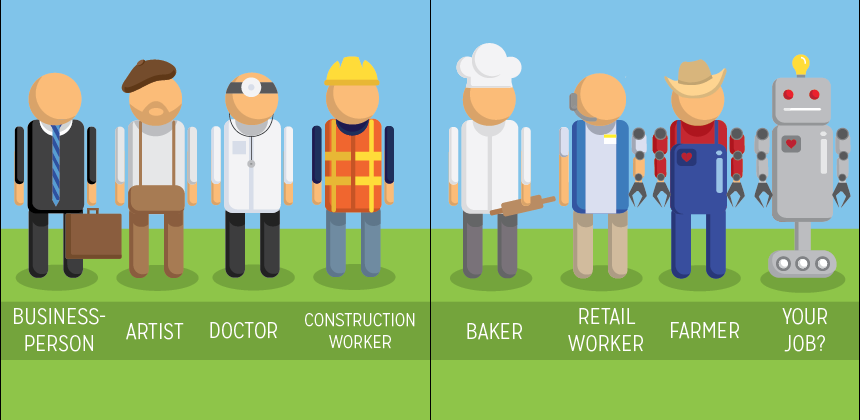 Truly, blogging/vlogging are just the sad opening act for this platform. We are simply in the opening act of building out our networks and making connections with trustworthy individuals. The tips that fly around are purely subjective and depend on the stake-holders supporting the given account. I maintain that the future of DPOS will be much more interesting.
There's a lot of ground to be made in terms of decentralized production and 3D printing. Wouldn't it be interesting if anyone could start selling hardware wallets out of their own garage? This is something we sorely need. I still need to write that post on how hardware wallets are completely untrustworthy. You absolutely must trust the source you received it from and the entity that delivered it and hope that governments don't move in and strong-arm backdoors into the protocol.
Wouldn't it be interesting if 10 people in the same city came together to build a complex product using the 3D printers in their garages? How would the logistics of that work? Could self-driving cars be programmed to deliver the goods from one "warehouse" to another? Truly, tech is going to start getting out of control. Explosive disruption and innovation is on the horizon.

We've only scratched the surface of the gaming industry as it pertains to crypto. The inability to regulate a decentralized space means anyone can gamble on anything, and competition will force fees taken to zero over time. Grabbing the attention of users will be far more valuable than extracting fees from them; even Web2 figured this out quick.
I'm 100% certain that NFT's biggest role going forward will be keeping track of items and resources in Role Playing Games. Everything will be impossible to counterfeit and validated on-chain for authenticity. I've already seen how easy it is to make thousands of dollars in games that are completely centralized by corporations and filled to the brim with bot farmers. The astronomical upside of mitigating these failures is immeasurable.
Poker Example.
In order to be a professional poker player you often have to be the best player at the table. Why can't any above average player (top 49%) make money? The rake. The rake is what the house takes for themselves, and there is even a term for this: "racing the rake". It means to make more money than the rake is making from you. You might be surprised to know that you're doing pretty well in poker if you're making as much money from other players as the house is making from you. Remove that overhead burden and suddenly you just doubled your hourly wage.
The point here is that a simple game like Texas Holdem shouldn't cost any money to play (zero rake), and the only reason it is so expensive is due to greedy and overbearing regulations that place a huge overhead burden for online cardrooms. Remove all the regulations and centralization with crypto, and all of a sudden 49% of those playing poker are making money on average instead of the top 10%.
Crypto is going to do this (lower the bar) with every single activity that it touches. And the way I see it? Hive and LEO have such a gigantic head start on that front it's not even funny. Ten years down the line people will tell you: "Oh my god this isn't fair you guys are so lucky for being able to get in early... it was so obvious that this thing was going to be a screaming success!"
But that's not true, is it? That will only be true in retrospect.
It was never obvious except to a few choice individuals, and even the zealots have their doubts from time to time. Money talks & bullshit walks, and when the price of a token bleeds from $8 to 10 cents, how could this possibly feel like a winner? My only advice is to employ patience. Mountains are climbed one step at a time.
Conclusion
LEO whales are the best and we remain ever vigilant. It is our job to identify and reward users looking to bring actual value to the network, and to smite the scammers in their tracks.
Building out social networks and rewarding engagement is only the first stepping stone in a long line of ways for users to get paid. There are plenty of devs around here who have been waiting three years for crypto to moon in order to fund the ideas they'd like to bring to life. This forth year of the mega-bubble will likely be the best time for people like us to take some gains, acquire some seed funding, and build out a runway for the future.
As always, I urge all those who are bullish on LEO to also acquire at least some Hive. Bandwidth on the main chain will be of the utmost importance during mega-bubble mania. Don't forget that this entire network operates on the smallest thread of bandwidth (22 KB per sec max) and LEO had better have a lot of resource credits when these blocks inevitably start filling up from actual demand (EOS wash-traders need not apply).
It's easy to be bullish on LEO and not Hive because of recent price action, but at the same time LEO is a derivative of Hive, and one of the reasons for its success is that it piggybacks off the main chain and derives all security from it at zero cost, passing that savings on to the stakeholders. Bottom line: you better have some Hive when RCs run dry, especially if we haven't implemented RC pools by such time. We're all in this together, and any competition projected onto the space is just that: an illusion.
Posted Using LeoFinance Beta
---
---