There is story after story on Zerohedge and other investment sites about how extremely overbought the market it, and it just keeps going up. While I agree that it probably will go down and head into a secular bear at some point, I am starting to get the feeling that prices are going up, and will go up.
There are a lot of other variables, but could inflation, price inflation at levels we haven't seen in our lifetimes, be a way to justify this supposed madness?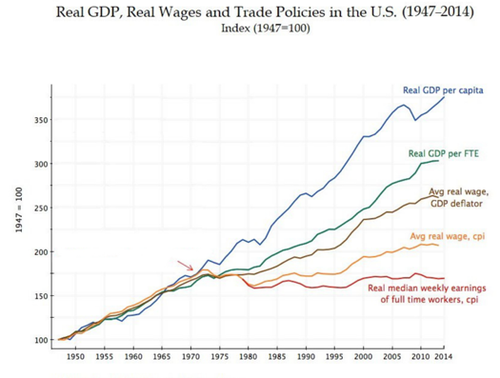 WTF Happened in 1971?
Sure the valuations for these companies, P/E ratios of in the high 20's, the 30's, the 40's or even in the 100's like Tesla - used to be unheard of. But that's looking at the prices they are charging for their products and services this year.
If there is some big inflation numbers, hyperinflation as some are calling for, Earnings for these companies, measured in dollars, would get jacked up and lower these ratios drastically. Its how fractions work, after all.
I can already see prices moving up here, and I am warning who I can. Most people are quite comfortable with the fact that the value of the paper peso bills is constantly going down, and that saving their money in banks is a sure way to get behind in life. Will it be societies like ours, on the margin, that are least effected by the upcoming changes, since they hold the least cash?
I think it will come as a big suprise to many US dollar holders, even considering the dollar has already lost 95% of its value from 1971 and 99% of its value from 1913.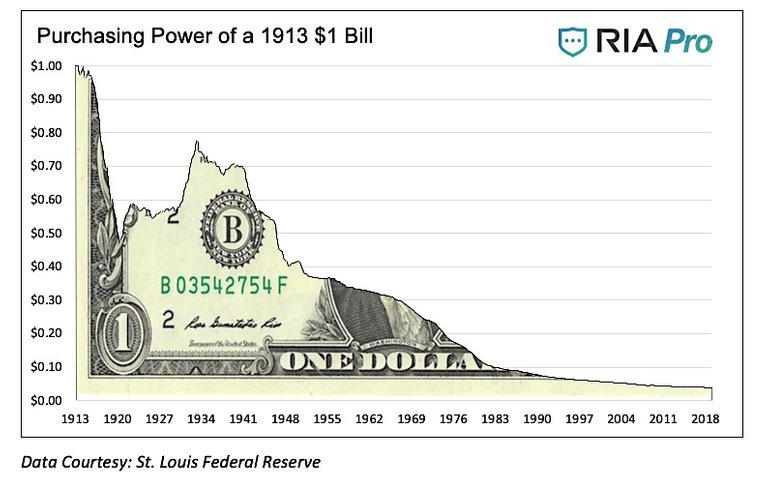 Source: Dollars to Cents
By any metric, valuations are off the charts, at a time when the global economic outlook looks bleak. But I can't shake the nagging feeling that 'markets are crazy' is not the whole story - a realistic estimate on upcoming large to hyper inflation of prices, that is what the dollar can buy going down, might bring things into more clear light.
The Cantillon Effect tells us that those who are closest to the money printer are going to take full advantage, spending the soon to be worthless (or at least worth less) dollars on anything that will hold its value more than paper with some colored ink. Real estate, metals, commodities, ownership - what would you turn your money into if you knew it was soon to be worth less? Source
There is no telling how the future will play out. But I am keeping my eyes open and my portfolio balanced and ready to make the moves I think are right for my families future. I want to build a better world, and more local strength in our systems; instead of increasing desperate trust in corrupt governments and multi-national entities, I want to see a new economy emerge that values soil, sustainability, solidarity, full employment, waste reduction, durability and freedom.
Share your thoughts with me down below - are these high flying valuations a sign of future high flying inflation in prices (and thus earnings)?
Freedom and Friendship!
Posted Using LeoFinance Beta