Though I am a heavy crypto investor since March, 2013 who have invested more than 40 thousand USD in crypto, I have not made any penny profit yet. I have also traded cryptocurrencies for years, I have earned 300 LTC a day when it was less than $2. I have also lost 1000 LTC in a single day trading. I have also mined 5 LTC a day or 0.02 BTC a day or 5 DASH a day.
I could not keep it or sell it for profit..
However, lately I was able to manage 80K worth of Steem (i.e. Steem and Steem equivalent tribe tokens). If I count all my investment from the beginning, my dollar cost average (DCA) for Steem is around 50 cents.
As Steem is hovering below 50 cents more than 6 months, it puts doubt on my mind that will Steem ever be 50 cents again. Here is the historical chart for Steem. History seems to repeat itself at least in crypto market due to cycles of bears and bulls.
| Days | $0.1 | $0.2 | $0.5 | $1 | $2 | $5 |
| --- | --- | --- | --- | --- | --- | --- |
| Y | 1356 | 1032 | 695 | 454 | 177 | 15 |
| N | 21 | 345 | 682 | 923 | 1200 | 1362 |
| T | 1377 | 1377 | 1377 | 1377 | 1377 | 1377 |
| | | | | | | |
Interestingly, Steem has been traded at more than 50 cents at least half of its trading history. It has traded more than a dollar at least one-third of its trading history. We are at one of the longest bear market for altcoin since January 2018. Since Steem's all time high in January 3rd, Steem is declining for two years.
Theoretically, when Steem has reached 22 cents from the recent low of 10.2 cents, Steem has doubled from that low. If Steem does another double from recent high of 22 cents, then Steem can easily surpass 50 cents. The 50 cents will be a magic number since I can make some profit after six years of investment.
I don't want to sell my powered up Steem or tribe tokens. I need a high floor to sell earned Steem or tokens to incoming investors to make a steady source of income. 16 cents a Steem or 0.1 Steem a LEO does not make a sense to me right now after all these hard work and lessons.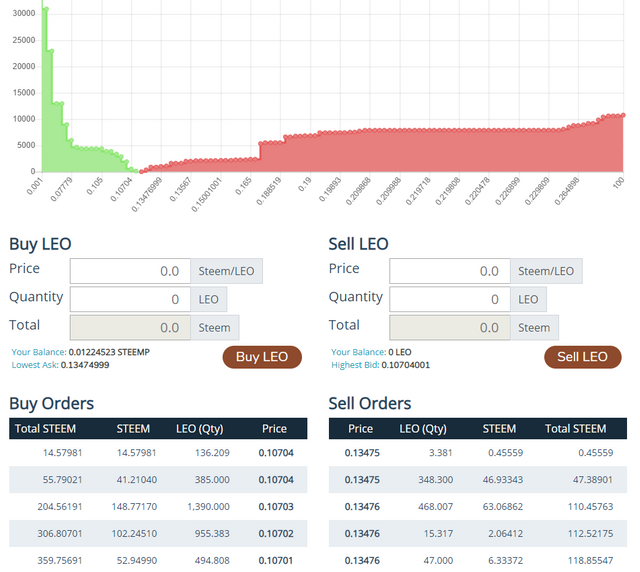 However, I have seen few investors/creators selling LEO at any price to convert to Steem. Sometimes, it feels like that tribe creators do not trust a tribe though it is developing rapidly. They just don't want to lose the opportunity of selling high before others. It is very hard for tribe token to survive since most creators get them extra just putting a tag. They don't have investor mindset to HODL to sell it higher since they mostly have not bought any token since most of them have got as free airdrop.
Interestingly, if they can HODL and wait, everybody could sell higher. However, market works on supply and demand. Probably, tribes have not achieved enough users to sustain such marketcap. Probably, @steem.leo does not deserve $67K marketcap right now.
However, it may be very early days for tribes. Hopefully, with enough onboarding of new investors who will buy from exiting investors and creators then tribe tokens will have some. Same scenario can be applied to Steem too.
Disclaimer: This opinion is not a financial advice, it my personal perspective and opinion. Please seek professionals for financial decisions. This opinion is only for educational purpose.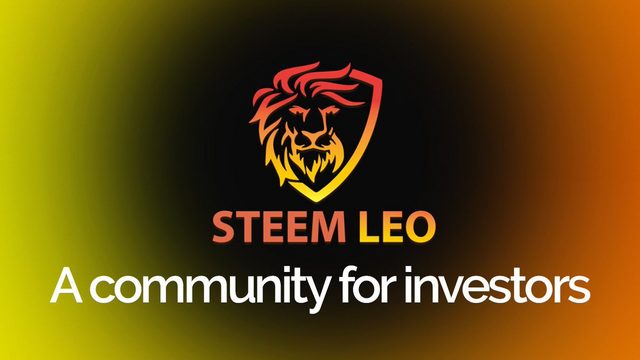 Image sources: Most images are open sourced (e.g. Pixabay, Wikimedia etc.) with Creative common license. Some images are used with due courtesy to respected owners.
Thanks for reading.
@dtrade
Cryptominer , occasional trader and tech blogger since 2013
Posted via Steemleo