Venezuelans, Cryptos and Hive - An Explainer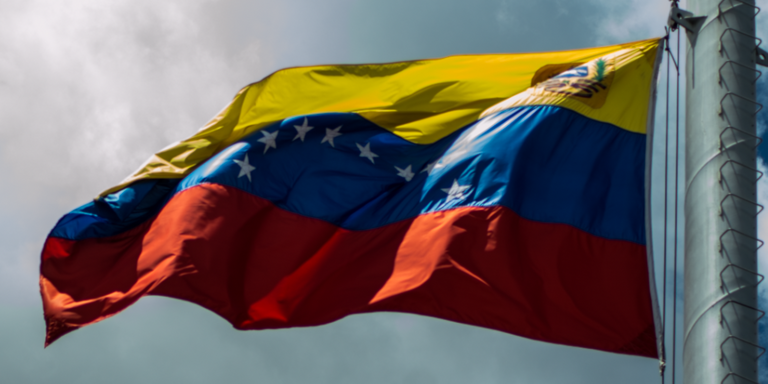 ---
DISCLAIMER: MY INTENTION WITH THIS POST IS TO PROVIDE CONTEXT TO THE CIRCUMSTANCES THAT HAVE MADE VENEZUELANS GET INVOLVED WITH CRYPTOS AND HIGHLIGHT THE CONTRIBUTION WE MAKE TO THIS PLATFORM, BASED ON MY PERSONAL EXPERIENCE AND RESEARCH. I HAVE NO INTEREST IN IDEOLOGICAL OR POLITICAL CONTROVERSIES AND I ENCOURAGE READERS TO AVOID THEM.
---
Hey, folks! As many of you may have noticed already, there are a LOT of Venezuelans in this platform. In fact, we're the largest Spanish-speaking community on Hive and likely the crypto-world as a whole, with presence in every blockchain-based project you can think of. There's also a growing amount of people in the country who own miners for various coins, and cryptos are already extensively embedded in our social fabric, to the point that even our elders have a general idea of what Bitcoin and Ethereum are, and some have their own digital assets and use them regularly.
I decided to write this explainer inspired by @azircon, who said in a comment two weeks ago that, since Venezuelans can't buy HIVE due to our country's situation, our presence in the platform is a financial drain on the token, and our departure would be a net gain. Honestly, that opinion is profoundly short-sighted to me, and reveals two things: 1) The ethos and value of Hive as a social media and content creation platform, and how it benefits from the work of authors and curators in strained environments, isn't necessarily clear to users who live in more stable contexts and are mostly interested in the token itself; and 2) the Venezuelan situation, which is mirrored to a degree in other countries in the world, such as Nigeria, Cambodia or the Philippines, is a mystery to anyone who hasn't had direct experience with it. I've had to study the Venezuelan process for years as a regular citizen, a human rights volunteer, a social worker and a researcher and translator for news outlets, and I'll attempt to summarize those perspectives here so that you have a better idea of why we've adopted cryptos in general and Hive in particular in such numbers, hoping that it may also shed some light on the motivations and goals of other people living in severely restricted environments who see in this platform an opportunity for growth.
Most readers are probably aware of the fact that, for the past two decades, we've been under a criminal dictatorship that has completely ruined our country. Last year I talked about how this regime has used violence to quell dissent, but now I'll talk a bit about how it toppled our economy while bleeding our resources dry, totaling public services, reducing democratic institutions to rubble (even to its own detriment) and forcing millions into self-imposed exile, all of which made us all hop on the crypto wagon pretty early on.
---
Death of the Oil Industry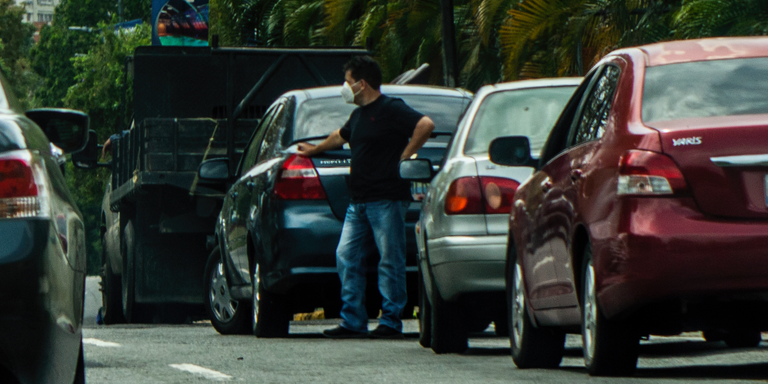 That's a gas line. For years, replenishing fuel has been increasingly difficult and more expensive due to serious gasoline shortages
---
Venezuela has been producing oil for over 100 years. Significant well-drilling began in 1910, but the real boom started in the 1960s, reaching a peak in the 1970s and then slowly declining due to mismanagement and corruption. In 2002-2003, the executives of Petróleos de Venezuela (PDVSA), the national oil company, launched a crippling general strike that not only accelerated the decline but also gave late President Hugo Chávez, then triumphantly returning from a failed coup, the leverage to fully take over the company and use its resources for over a decade to boost his social policies at the expense of development, maintenance and production. As chavista cronies became increasingly wealthy, the country languished and the oil industry itself suffered greatly. Chávez also gave away an unknown amount of oil to ideological allies, mainly Cuba and other Caribbean nations, Iran, Russia and China, a tradition that was continued by his successor Nicolás Maduro until operational dysfunction and understaffing made it nearly impossible. The result was the complete collapse of the industry and therefore the country's main revenue. The current global understanding about this downfall is that U.S. sanctions are solely to blame for it, a narrative that's been touted by the regime and its partners out of convenience, but as you can see, it doesn't even come close to the truth.
---
Widespread Destruction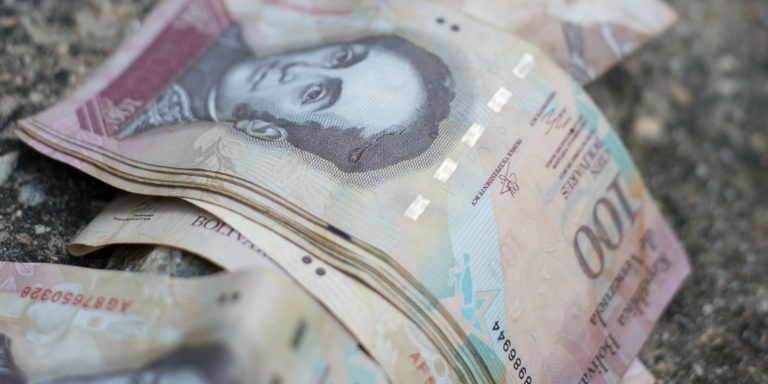 When I took this picture in 2016, those banknotes were already worthless. Their successors have followed the same pattern
---
In parallel to his antics with the oil industry, Chávez began implementing a policy of systematic expropriations and nationalizations of land and businesses, and filling the executive boards of major companies and the leadership of public institutions with loyalists, thus pushing international ventures out, razing agriculture and national production to the ground and causing profound damage to the country's basic services, infrastructure and economy. By 2014 the shortages of every essential staple were so intense that many products had to be rationed and security forces were stationed in supermarkets and shops to guard the ridiculously long lines of people trying to buy what little they could. Inflation, which was already serious when Chávez rose to power, became exponential and the bolivar, our national tender, has seen so many depreciations that it's now impossible to have a reference of what things used to cost two years ago. The regime calls them "reconversions" and has mockingly renamed the currency "strong" and "sovereign" as if they were improvements.
We've been officially in economic recession for about eight years, and in hyperinflation for the past four. Electricity, water supply, cooking gas, healthcare and public transport are in such state of disrepair that even Caracas, the center of power and long kept protected from the avatars suffered elsewhere in the country, is now well acquainted with the compounded crises. In addition to all of this, due to intense levels of partisanship and corruption in public administration, there are no constitutionally elected powers in Venezuela. I'm sure many readers from other battered nations can identify at least partially with this picture.
---
Enter Cryptos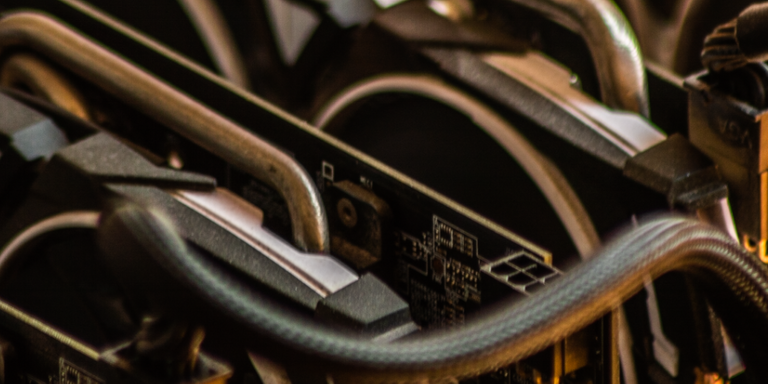 ---
When your currency's worth nothing and you can't make ends meet regardless of how many long hours you dedicate to your job (if you manage to find one,) even the riskiest, craziest ideas may sound quite appealing. Additionally, since a lot of people here have to commute for hours between their workplaces and homes in stressfully inefficient conditions, any activity that provides an income without requiring us to leave our homes is a boon.
Cryptos are now globally mainstream and yet, most of humanity hasn't adopted them yet, afraid of their volatility and discouraged by stories of scams and theft, but Venezuela has been a flourishing crypto-powerhouse for nearly a decade due to the serious deterioration of the quality of life and the regime's involvement with international crime syndicates and business tycoons who have avidly seized the opportunity to increase their wealth in a critical, unregulated environment. Since electricity's been almost free here for a very long time, mining is so profitable that even I have my own machine at home (pictured above), and chavistas have contributed enormously to the popularization of digital assets in the past three years by promoting a joint Russian-Chinese-Venezuelan scheme called Petro, a fake cryptocurrency that was propagandized as a way for common citizens to take ownership of the country's oil reserves and whose symbol was even designed to look like the ruble, Russia's national tender. Although this coin is crap and isn't traded in any respectable exchange, it helped make cryptos part of the street talk and stripped them off their mystery.
This is why so many Venezuelans have joined and will continue to join this platform and, while it's true that most of us can't readily purchase HIVE, I don't think that's actually draining the token of its value but the opposite. As I understand it, the main reason HIVE is attractive is its associated blogging model; financially speaking there are lots of better coins to invest on, but here we have an opportunity to create and curate quality content, to share our experiences and connect with people across the world in increasingly stronger networks, that's what makes this project worth it. I speak for myself and others when I say that I'm extremely grateful for being here and, personally, I plan to continue expanding and deepening my involvement in the development of this resource.
I hope that this explainer can be useful to people in developed countries, whom I encourage to review their perspective about how this platform works and their approach toward content creators from my nation and others in similar circumstances. I leave you with a short list of Venezuelan bloggers whose content in various topics you may find engaging:
---
---