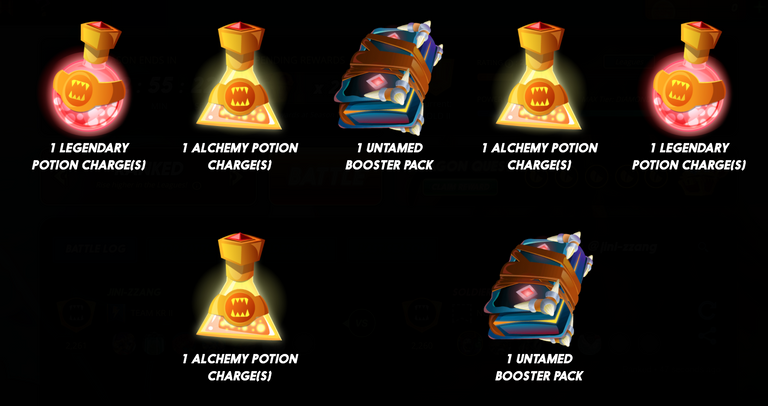 I completed today's daily quest,
and there are two Untamed booster packs from its loot chests.
I could not get them for a long time.
I thought that they are not provided from daily request.
Anyway...
Nice to get them.


After daily request, I opened the packs.
No gold, No legendary, No epic card, unfortunately.
As a result of opening, the total of pack value is
List: $0.60 + $0.27 = $0.87
Market: $0.51 + $0.23 = $0.74
Hope better result in the next daily quest.
Posted Using LeoFinance Beta