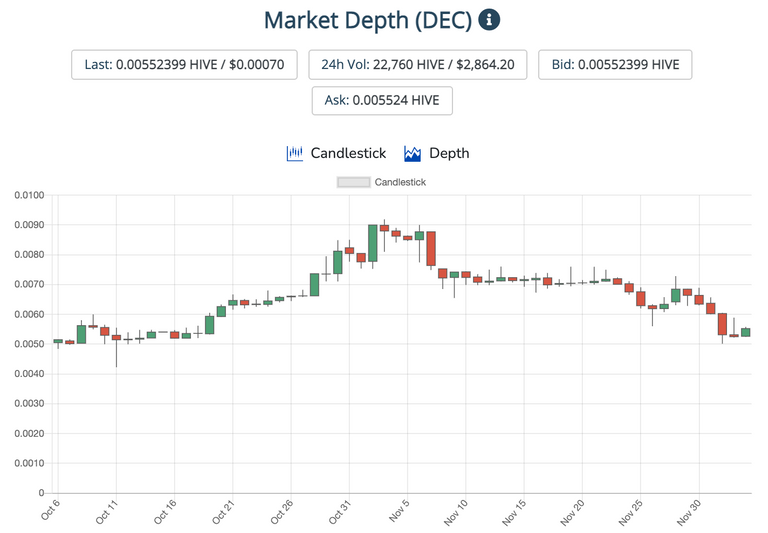 The ideal price of DEC token is $1/1000DEC.
It was in early last month,
but it is going down to the half.
I considered to buy additional Splinterlands cards,
but I put the purchase off.
I will wait and retry later.
It is no good to buy cards now,
but it is good to sell cards, I think.
I will check my unused ones.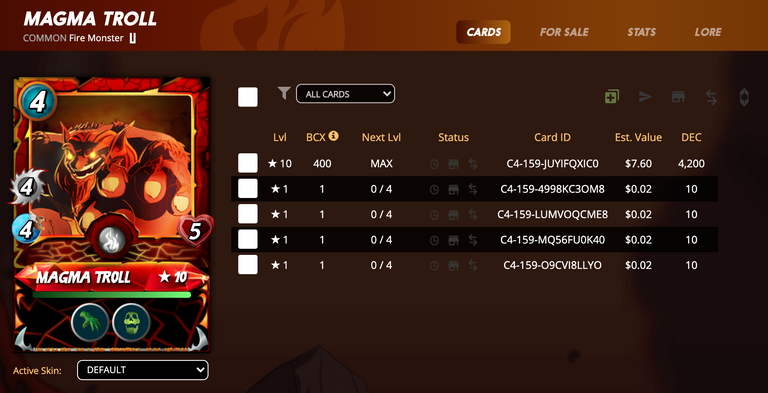 For example,
I already fully levelled up Magma Troll.
So I am not using level-1 ones.
Posted Using LeoFinance Beta