This is a question I find myself asking then and again.
What is that mystery figure that when attained I will retire to some cool, quiet and friendly neighborhood - preferably with a good internet fiber connection - where I can focus on the things that I am most passionate about?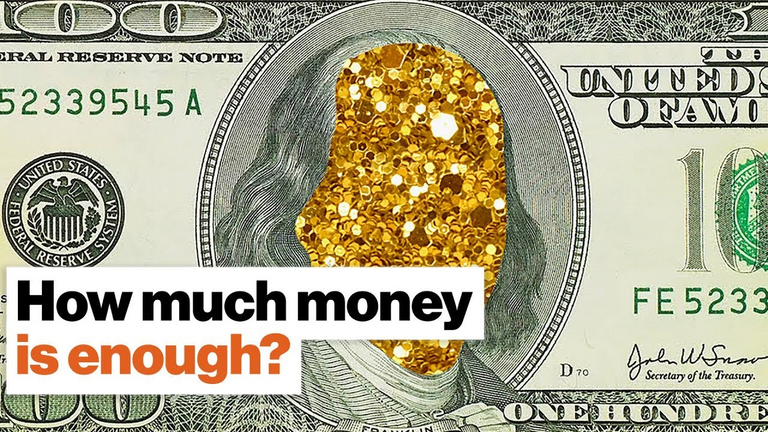 Source
I would love that at some point in my life, I can get on my computer in my mancave, jot a few thoughts down on the Hive blockchain and not have to even consider the return I get from each post.
The freedom that would bring.
I would also love to put up a live stream once in a while of a live football watch along on 3Speak because it something fun I have always wanted to try but I am always working on one thing or the other.
I could definitely do those things right now, especially the latter, but without financial security there is always that nagging feeling in the back of my mind that I should be trying to make the next buck or at least building towards it.
So, what is that number for me?
$100,000!
That is the big number. That is the financial safety net I need.
To some, that is a very small number depending on where you are on this vast globe.
However, for me, this is plenty.
Assuming you have your own home and the only expenses are the various utilities, those expenses hardly cross over $500. I am going to be generous/unrealistic and budget an upper ceiling of $1,000 a month.
That could easily be covered by returns from investments which means I never get to dip my fingers into that safety net unless there is an emergency. You can never legislate for those 100%.
You could say my ambitions are not governed by monetary return, at least as a primary motivation.
That is why I never really understand corrupt individuals. Why would you steal billions and continue stealing just to spend it on fancy cars and a big house only to die and leave all those material things?
Don't get me wrong. I also want to drive that lambo or more accurately a Rolls Royce because I like to think I have a more refined taste (plus the ground clearance is welcome).
My intrinsic motivation, however, is to use my greatest resource, which is my mind, to produce solutions to local problems and eventually global problems as well. That is something greatly lacking in my society.
That is my greatest source of satisfaction, all of which is achievable with that relatively modest safety net that I am building up towards.
What's yours?
Posted Using LeoFinance Beta