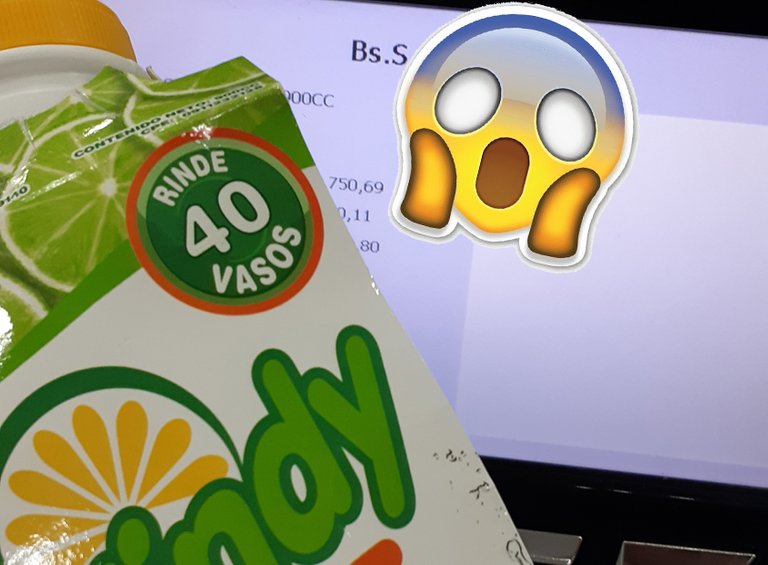 Venezuela for many years was famous for its crazy gas prices. Several international news programs reported on what Venezuelans paid to fill their car's tank and the most common comparison was that the price to fill it was cheaper than buying a liter of water.
After this and only before the pandemic; gasoline became free in many cases. You could get it with the situation that the gas station didn't have for the change of that ticket and they would give it to you or on the contrary you would leave the ticket with more than 1000% of the value of the tank.
In 2020, the price of gas was raised. Now there are two prices; one regulated and one free. Gas stations with regulated prices are still very uncomfortable, although not as much as before. Now you can fill a tank with 1$ USD. While the free price is 0.50 USD per liter.
In Venezuela there are still very low prices, like for example the electricity which is around 5$ a month, a huge opportunity for the BTC miners. We also have public transport, which certainly has a bad quality but costs on average less than 0,10$ the way by bus.
In contrast to this, you can get very high prices, yes, very, very high prices on some items that you could get in other countries for much less than half.
Of course everything imported will have a high price, because it is difficult to import products into the country. However, others that are produced here can also be very expensive, although it is worth saying that every product has an imported component.
The case of KINDY; a sweetened lemon concentrate, is quite amazing, since we can make some comparisons with articles that have always been more expensive.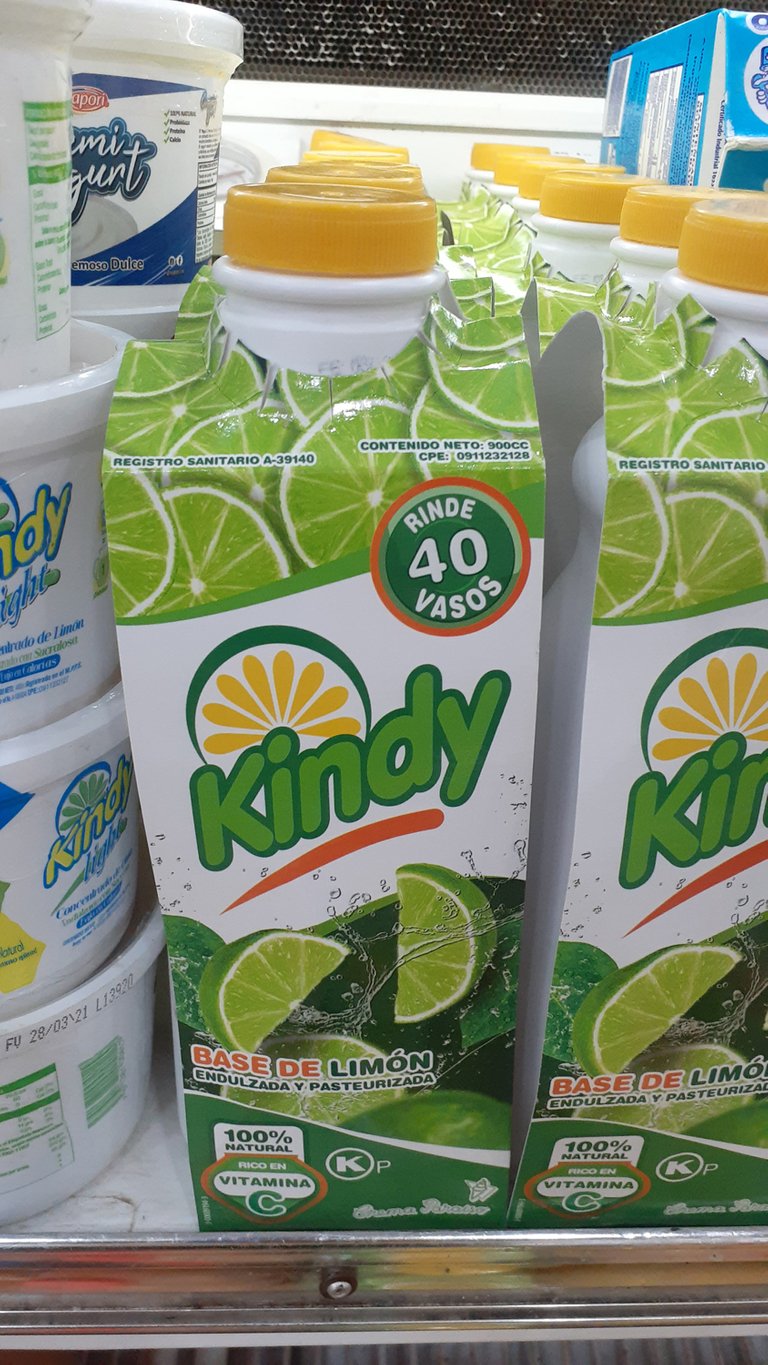 The price at the time of taking the picture was 24,240 Bs, which is approximately 24$ USD, for a liter of concentrated lemon.
Also with a 400 cc presentation at a price of 15$ USD
What can we buy with this amount?
Three rums for example
Cacique Rum
Cacique Añejo is a pure, natural, unflavored blend of rums aged up to 4 years in American oak barrels. Its golden color reflects its great purity and aromas of tropical fruits, with soft notes of wood that give it a balanced and full-bodied flavor.
Origin: Venezuela
Capacity: 0.75 Lts. / 1 Lt. / 1.75 Lts.
---
I looked for lemon concentrates in other countries and for example I found this one in Spain which contains half but is worth 3.99 euros.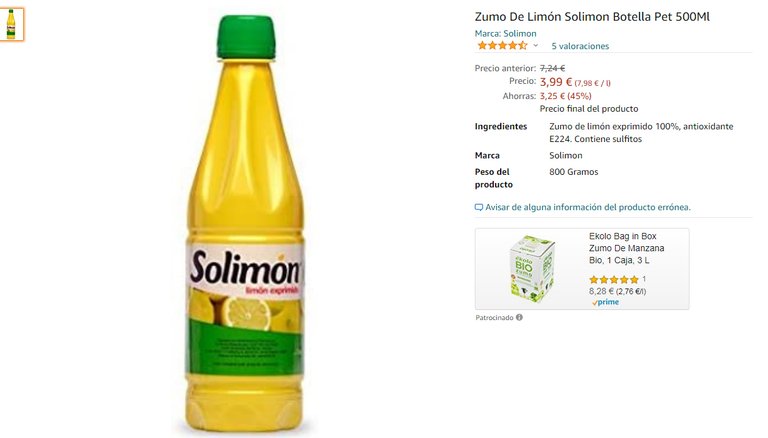 I also got this one at Amazon in the USA, priced at $13 for a pack of 4 bottles of 1.5 liters. We would be talking about 6 times more content than the Venezuelan Kindy and at half the price. With what we pay for a Kindy in Venezuela, we can acquire almost 12 concentrates in the USA.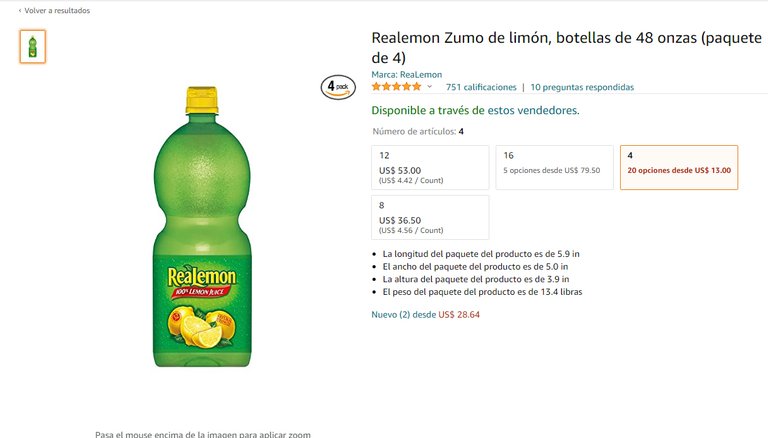 Certainly the andulzante would be missing, but how much can a little sugar go up.
This is an example of crazy prices in Venezuela. I will bring you more when I get them XD
Translated with www.DeepL.com/Translator (free version)

Español
Venezuela por muchos años fue famosa por sus precios locos de la gasolina. Varios noticieros internacionales reseñaban lo que pagaban los venezolanos por llenar el tanque de su vehículo y la comparación más habitual fue que el precio de llenarlo era más económico que comprar un litro de agua.
Después de esto y tan solo antes de la pandemia; la gasolina llegó a ser gratis en muchos casos. Te podías conseguir con la situación que la gasolinera no tenía para el cambio de ese billete y te la regalaban o por el contrario dejabas el billete de propina con más de 1000% del valor del tanque.
En el 2020 se subió el precio a la gasolina. Ahora existen dos precios; uno regulado y otro libre. Las gasolineras con precio regulado siguen siendo muy aconómicas aunque ya no tanto como antes. Ahora puedes llenar un tanque con 1$ USD. Mientras que el precio libre es de 0,50$ USD el litro.
En Venezuela siguen existiendo precios muy bajos, como por ejemplo la electricidad que ronda los 5$ al mes, una oportunidad inmensa para los mineros de BTC. También tenemos el transporte público, que ciertamente tiene una pésima calidad pero que cuesta en promedio menos de 0,10$ el trayecto en bus.
En contraste a esto, se pueden conseguir precios muy altos, sí, muy, muy altos en algunos artículos que podrías conseguir en otros países por mucho menos de la mitad.
Por supuesto que todo lo importado tendrá un precio alto, por lo difícil de importar productos al país. Sin embargo otros que son producidos aquí también pueden llegar a ser muy caros, aunque vale decir que todo producto tiene un componente importado.
El caso de KINDY; un concentrado de limón endulzado, es bien asombroso, ya que podemos hacer algunas comparaciones con artículos que siempre han sido más caros.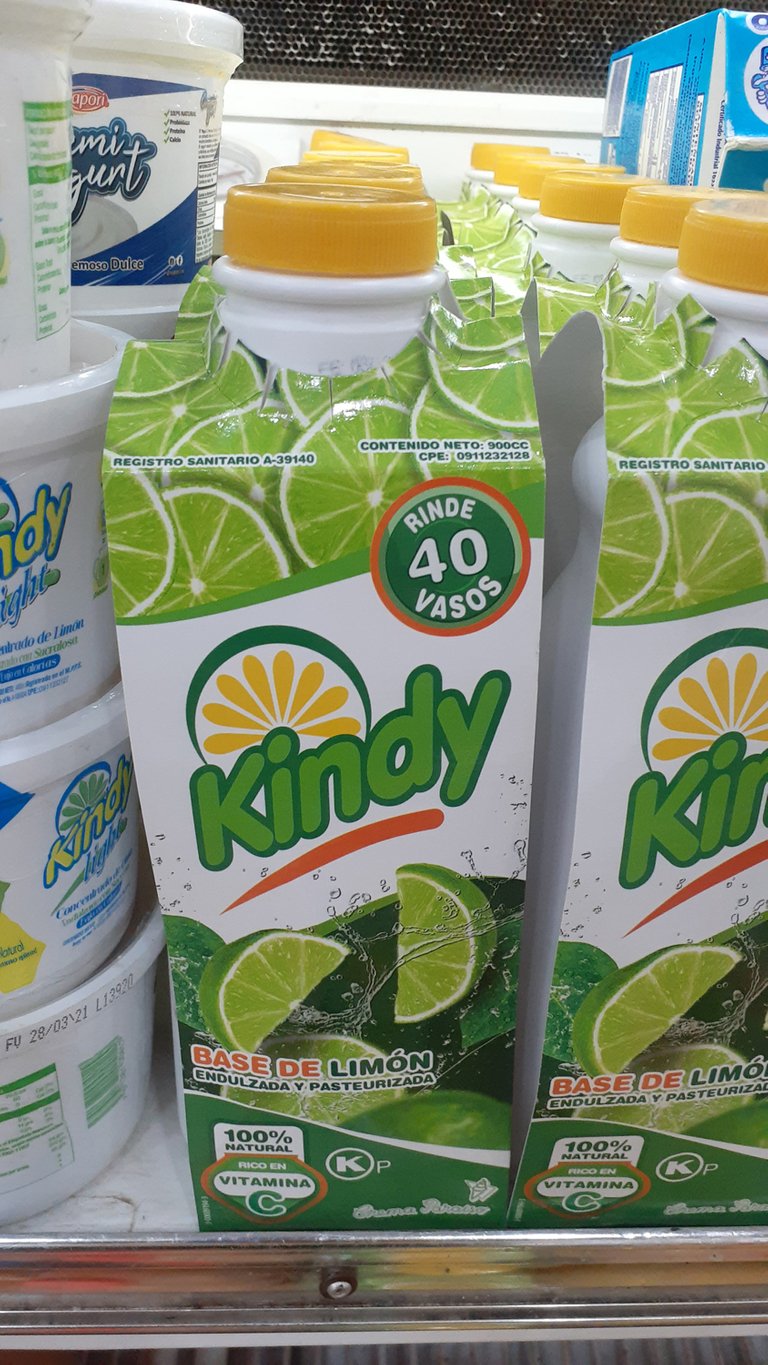 El precio almomento de tomar la fotografía era de 24.240 Bs lo oque equivalían aproximadamente a 24$ USD, para un litro de limón concentrado.
También con una presentación de 400 cc a un precio de 15$ USD
¿Qué podemos comprar con esta cantidad?
Tres rones por ejemplo
Ron Cacique
Cacique añejo es un ron puro, natural, sin saborizantes añadidos mezcla de rones envejecidos hasta 4 años en barricas de roble americano. Su color dorado refleja su gran pureza y aromas de frutos tropicales, con suaves notas de madera que le aportan un sabor equilibrado y con cuerpo.
Origen: Venezuela
Capacidad: 0.75Lts. / 1 Lt. / 1.75 Lts.
---
Busqué concentrados de limón en otros países y por ejemplo me encontré con este en españa que contiene la mitad pero que vale 3,99€.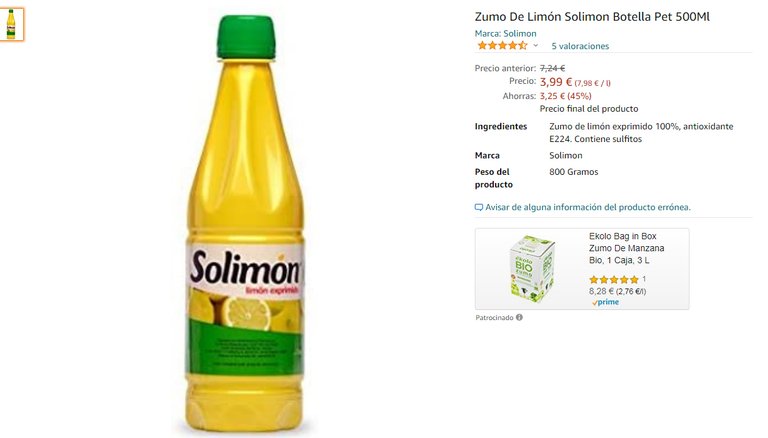 También conseguí este en Amazon de EEUU, con precio de 13$ un pack de 4 botellas de 1,5 litros. Estaríamos hablando de 6 veces más contenido que el Kindy venezolano y a la mitad de precio. Con lo que pagamos por un Kindy en venezuela, podemos adquirir casi 12 concentrados en EEUU.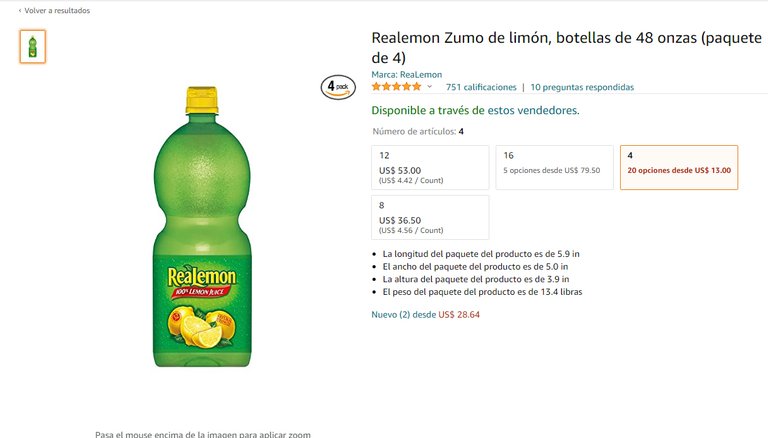 Ciertamente faltaría el andulzante, pero cuánto puede subir un poco de azucar.
Este es un ejemplo de precios locos en venezuela. Les traeré más cuando me los vaya consiguiendo XD
Posted Using LeoFinance Beta