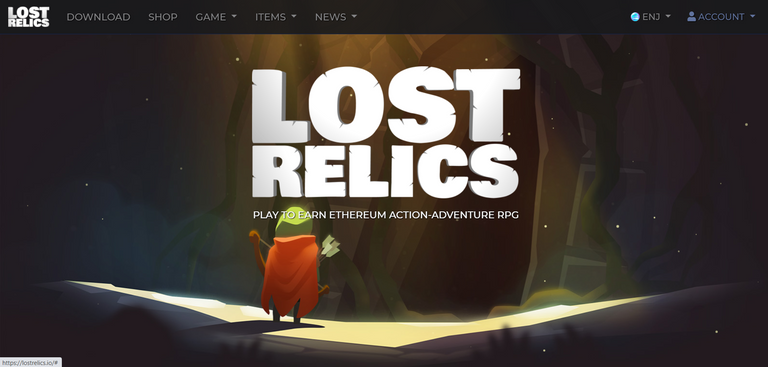 A week ago i started playing Lost Relics, an Action-Adventure RPG game backed by Enjin and lives on Ethereum Blockchain. The game is very well developed at this very early Alpha stage and enjoyable, the question is if it worth my time.
Well in those cases numbers are the best way do define if something worth or not and while playing Lost Relics i own 410 Enjin worth items, which means 60$ with the current ENJ price for less that 10 Hours gameplay (the last two days i haven't play a single minute because i was to boring to do anything).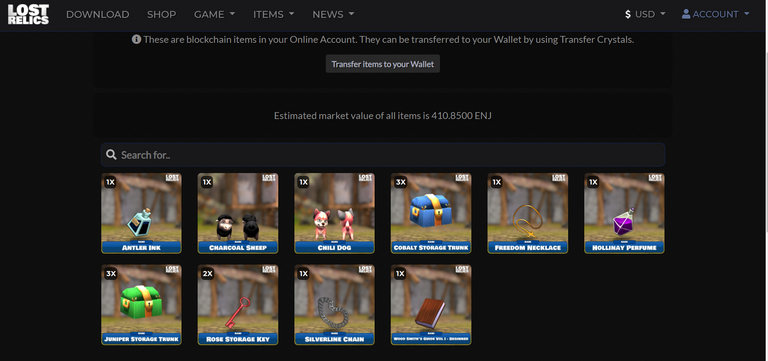 So definitely worth my time, 60$ is my daily salary in my 8 hours job, so the 60$ for less that 10 hours gameplay is way more than what i was expect when i started play the game. To be frank, i don't plan to sell any of my items until the game comes at least to a BETA stage, so you can say that i don't have any profit yet, still BC items is in my possession and might worth much more in the future while more players join the game, an extra is that i strongly believe on ENJ that makes my items too valuable just for selling them now to take a quick small profit.
Posted Using LeoFinance Beta