No i didn't, it's pure skill 😂😂. I see it coming and i decided to sell my small Rune bags, it was mainly because of BTC craziness and it's nuts run. It's always good to HODL any BTC amount so it wasn't risk at all, even if RUNE moons at that time. But it happen the exact opposite, BTC 🚀🚀🚀 and RUNE strangled to hold it's price (in $ terms) and normally fell against BTC. I will be clear, i didn't intent to buy back when i sell my RUNE, i sell them because it was very small amount to make to make any difference (well still is very small amount, but it's almost double than before).
So it wasn't pure skill as early mentioned, it was PURE luck, we call it here in Grrece "Κωλοφαρδία" my senpai @trumpman is a well known Κωλόφαρδος and he probably understand me the best.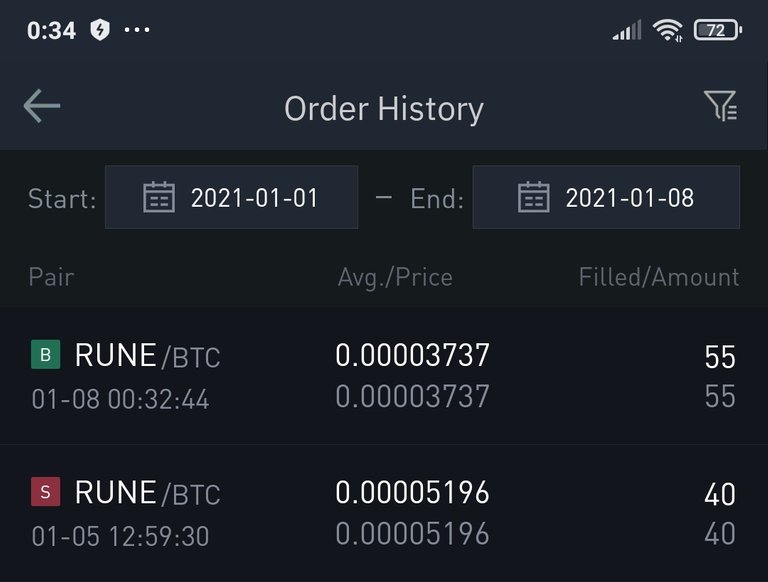 What's next?
Probably i need few more times that luck of mine to make my small Rune bags big enough (5-6 times) to make write a blog about it, a potential title for that blog could be "The Tails of a wide open ass".
Ps
The word κωλοφαρδια can be translated as wide open ass and it means super lucky, i know crazy Greek language!!
Posted Using LeoFinance Beta