Hey guys, this is my first ever post on LeoFinance so please feel free to leave any constructive comments down below!
Please note there are a couple of referral links in this article, I am the owner of a small portion of FunFair Tokens at the time of writing and by no means is this financial advice, please treat this article as information/due diligence at best, plus a bit of my opinion.
The Big Announcement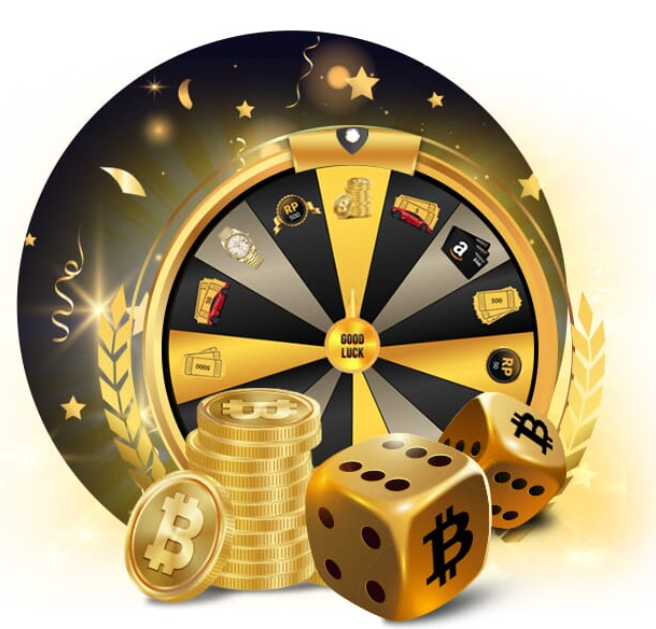 Source of Image
Freebitco.in has announced today it will be integrating FunFair Tokens into their ecosystem. This means holders of FunFair Tokens will receive exclusive benefits including bonus interest on flexible BTC deposits (from 4.08% minimum up to 5.10%), 1% cashback on all multiply BTC and sports/major event betting and up to 16 free "Wheel of Fortune" free spins per day.
More information on the exact benefits mentioned above can be seen on this article.
What This Means for the FunFair Token
What makes this partnership so beneficial for FunFair is that in order to reap the aforementioned benefits, you not only need to hold FunFair, you also need to hold it for a certain period of time. Benefits can only be received after holding onto the token for a minimum of 1 month, with the maximum receivable after holding FunFair on Freebitco.in for 12 months.
Another key point is that all purchases of the FunFair token on Freebitco.in will be locked until the 15th of March, this means at the time of writing over 30 million FunFair Tokens will not be sellable until the 15th of March, and I suspect a large portion of these tokens will not be sold even after withdrawals become available.
1% Cash Back on FunFair Purchases
Until the 3rd of February, all purchases of FunFair bought directly from Freebitco.in will also receive a 1% cashback, but please note all purchases also incur a 1% fee (so it's basically buying the token with no fee). If you are genuinely interested in their savings program, daily free spins or receiving cashbacks for gambling, buying FunFair on their website is the only way to start accruing your 30 days prior to the full wallet launch on the 15th of March.
FunFair up 400%+ in Past 30 Days, am I too Late?
In my honest opinion, I don't think so... testament to this is the fact that I have loaded up a small amount of FunFair token before writing this article. Below are some reasons why I believe this:
FunFair is still a sub top 100 coin, currently at #104 in terms of marketcap
Freebitco.in reports over 2.8 million new sign ups with over 75% retention and over $600 million worth of wagers placed.
Most importantly, this announcement has not been made public yet! I could not find this announcement anywhere apart from their website itself, the real spike is likely to happen on the 3rd of Feb when they "go public".
As mentioned previously all purchases on Freebitco.in will be locked until the 15th of March, which means the 31 million+ tokens can not be sold.
My Strategy
I have always been a user of Freebitco.in mainly to store my BTC for interest and to occasionally do some sports/events betting (NOT multiply BTC). I've always heard "not your keys, not your crypto", but I am personally a trusting/naive person.
Due to this, I definitely want to start accruing my time-staked for FunFair tokens as soon as possible, so I have decided to purchase a small amount on the website. However, in case this thing moons before the 15th of March, I have also decided to buy a larger amount on Binance.
I will post another article in a week or so an an update!
Please feel free to comment any questions, suggestions or just general thoughts.
Since this is my first Leo Finance post, I will endeavour to reply to all the comments!
Posted Using LeoFinance Beta