Як же я скучав за ось такими повідомленнями із 1-2 речень. Хочете виграти NFT карту Arnold в грі @oceanplanet? Тоді
підписуємось на аканти @cryptobrewmaster і @oceanplanet twitter,
retweet,
коментар з логіном друга і вашим WAX гаманцем.
---
How I missed these messages of 1-2 sentences. Want to win an Arnold NFT card in the game @oceanplanet? Then
---
---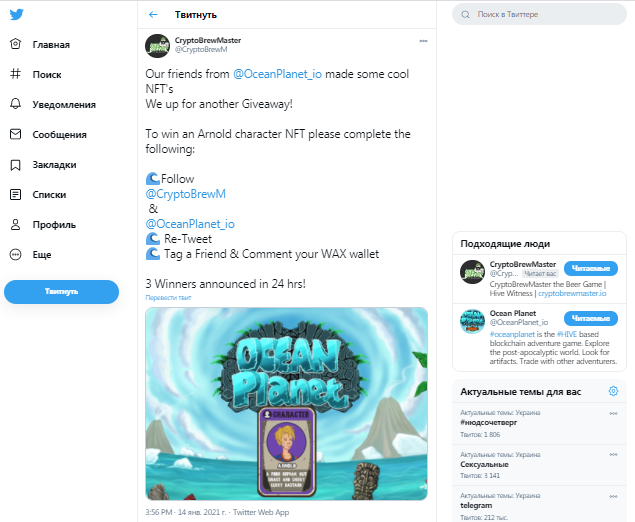 На кінець, всі статті про Oceanplanet , в яких можна знайти ту чи іншу стратегічну інформацію.
Finally, all the articles about Oceanplanet, in which you can find this or that strategic information.
---
---
---
---
---
My referals link
Posted Using LeoFinance Beta