This post can also be read in Portuguese


When I started my journey as an enthusiast, I always imagined that cryptocurrencies should occupy a large space in the real world because through blockchain technology as we see it is constantly closely linked to various sectors and not just in the financial area.
So how do you get the most out of crypts so that you have more reach so more people can get to know the blockchain and of course, the crypts? Marketing is very important especially nowadays with the high globalization in which we live and everything can serve you.
I believe that the best place to bring more visibility to cryptocurrencies is in sports. Especially if it is in football that, as we know, is the greatest sport in the world, both for practitioners and for knowledge.
Almost everyone knows something about football and one of the biggest crypto market capitalization sites, Coinmarketcap took this opportunity to expose its brand in a friendly match between Atlético de Madrid and Beitar Jerusalem FC which was the club that used the CoinMarketCap logo .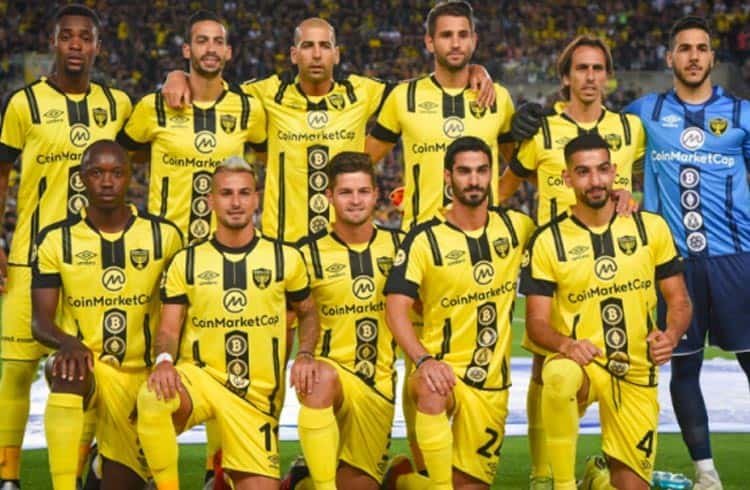 Source
If this fashion catches on in regions where football is more popular, we will certainly have a great adhesion of more curious people to discover this digital universe that many do not know exists.
One of the alts that I discovered in his vast marketing field was Dash, maybe it is not wrong to say that she was one of the pioneers in this field in sponsoring MMA fighter, Rory MacDonald in 2018. Through Zahabi, his trainer managed to convince the representatives of Dash so that sponsorship could happen.
The curious thing is that Rory received 320 DASH and at the time was worth something around US $ 271 thousand, today the same 320 DASH would give about US $ 23.4 thousand. Well, I hope he didn't handle everything :)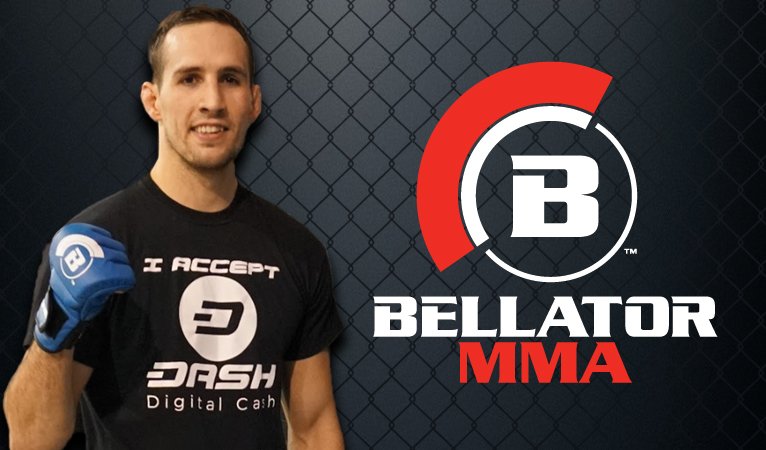 Source
Professional artists and players come up with the novelty of launching their own cryptocurrency and each one with its specificity. Especially because we know that a coin to have any value must have some use. Certainly these celebrities hired a marketing team to explore various ideas so that these projects can be successful.
I hope that from now on cryptocurrencies can gain more visibility in various sectors and the idea of ​​sponsorship is a great short way to achieve this success. I can also say that thanks to the tireless work of several hivers on Twitter, because of spreading their work through the Hive platform, it brought many people from outside all curious to know what that noise means.
Everything depends only on ourselves, as enthusiasts if you want to see your crypto reach higher and higher flights, the community must also do its part in promoting and not just waiting for the developers. Even in line at the supermarket we can talk about the crypts. People are curious so let's take advantage of that.

Versão em português
Quando iniciei minha jornada como entusiasta, sempre imaginei que as criptomoedas deveriam ocupar um grande espaço no mundo real pois através da tecnologia blockchain como vemos constantemente está intimamente ligada a vários setores e não apenas em área financeira.
Então, como explorar as criptos o máximo para que se tenha mais alcance para mais pessoas poderem conhecer o blockchain e claro, as criptos? O marketing é muito importante principalmente nos dias de hoje com a alta globalização em que vivemos e tudo pode servir ao seu favor.
Acredito que o lugar melhor para trazer mais visibilidade para as criptomoedas está no esporte. Principalmente se for no futebol que como sabemos é o maior esporte do mundo tanto de praticantes quanto de conhecimento.
Quase todo mundo sabe alguma coisa sobre futebol e um dos maiores sites de capitalização de mercado cripto, o Coinmarketcap aproveitou essa oportunidade para expor sua marca em um amistoso entre Atlético de Madri e o Beitar Jerusalem FC que foi o clube que usou o logotipo da CoinMarketCap.
Se essa moda pega em regiões onde o futebol é mais popular certamente teremos uma grande adesão de mais pessoas curiosas para descobrir esse universo digital que muitos não sabem que existe.
Uma das alts que descobri ele vasto campo de marketing foi a Dash, talvez não seja errado em dizer que ela foi uma das pioneiras nesse ramo em patrocinar o lutador de MMA, Rory MacDonald em 2018. Através de Zahabi, o seu treinador conseguiu convencer os respresentantes do Dash para que o patrocínio pudesse acontecer.
O curioso é que Rory recebeu 320 DASH e na época valia algo em torno de US $ 271 mil, hoje os mesmos 320 DASH daria cerca de US $ 23,4 mil. Bem, espero que ele não tenha segurado tudo :)
Artistas e jogadores profissionais surgem com a novidade de lançarem sua própria criptomoeda e cada uma com sua especificidade. Até porque sabemos que uma moeda para se ter algum valor deve haver alguma utilidade. Certamente esses famosos contrataram bem uma equipe de marketing para explorar várias ideias para que esses projetos possam ter sucesso.
Espero que daqui para frente as criptomoedas possam ganhar mais visibilidade em vários setores e a ideia de patrocinío é um ótimo caminho mais curto para obter esse sucesso. Posso dizer também que graças ao trabalho incansável de vários hivers no Twitter de tanto divulgar seus trabalhos pela plataforma Hive, trouxe muitas pessoas de fora todas curiosas para saber o que aquele barulho significa.
Tudo depende apenas de nós mesmos, como entusiastas se pretende ver sua cripto alcançar vôos cada vez mais altos, a comunidade deve fazer também sua parte em divulgar e não esperar apenas pelos desenvolvedores. Até na fila do supermercado podemos conversar sobre as criptos. Pessoas são curiosas então vamos explorar essa vantagem.

Thanks for reading so far. If you liked it, give that strength with your upvote and rate me. Feel free to leave a comment .Thanks guys!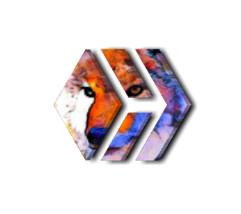 Posted Using LeoFinance Beta