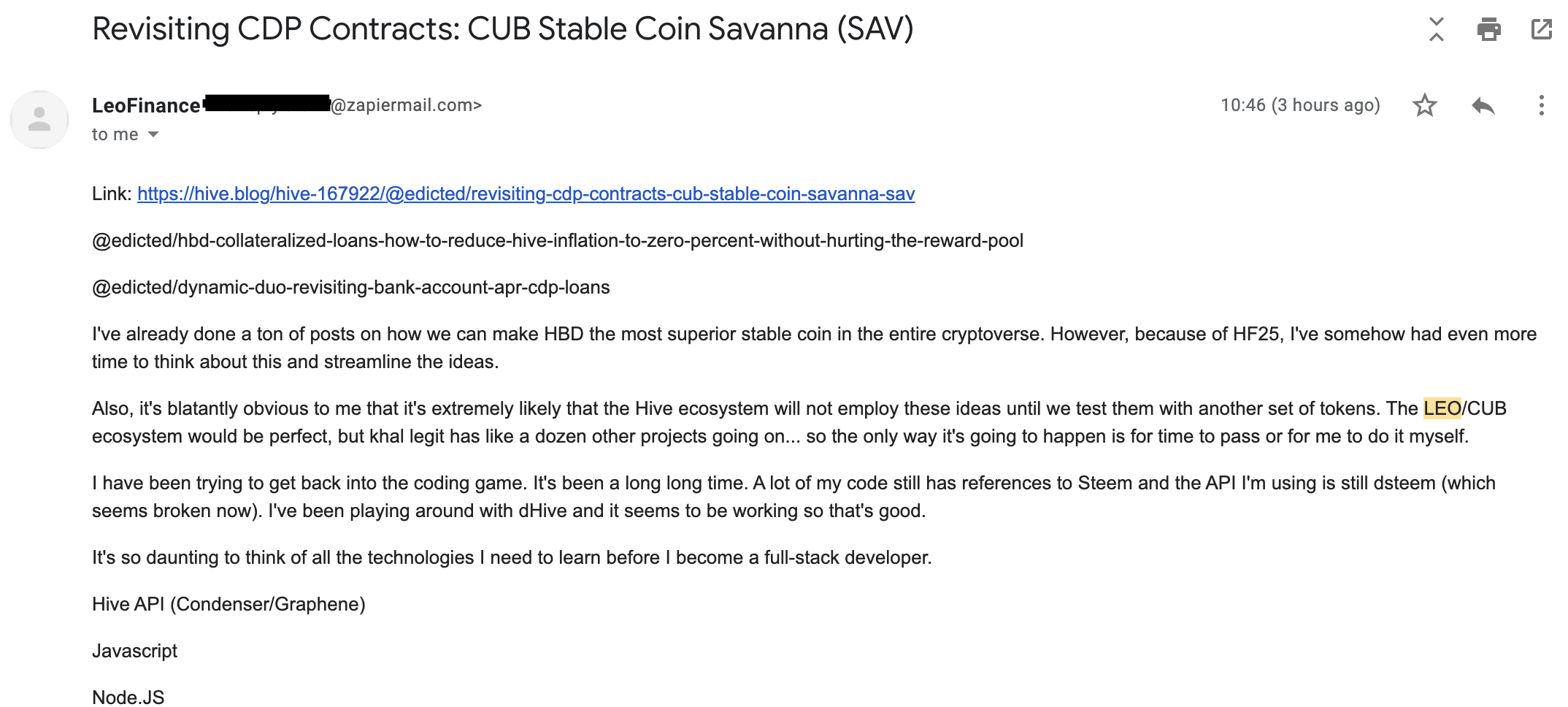 My email inbox is my one source of information where I like to get all my news and updates. I could use @ginabot for keeping an eye on my Hive feeds, but I prefer the old school method—getting an email. I recently stumbled across HiveRSS by @hivetrending and I thought this was pretty cool! The documentation is easy to understand. Here's the query I use to keep an eye on my #leofinance feed:
http://hiverss.com/@contrabourdon/feed?tagFilter=leofinance
I don't use any RSS apps or feed readers, instead I use Zapier to watch this url and send me an email. You could probably do this with the free plan (you get 3 "zaps"), but I'm on a premium plan as I have many other zaps to help automate the tedious parts of my day.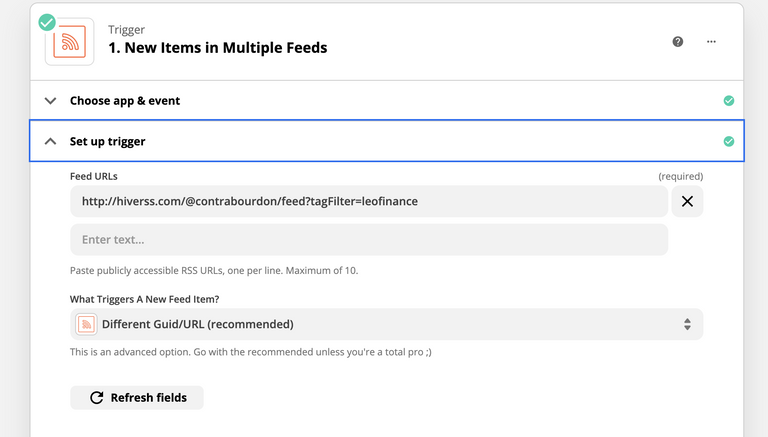 Zapier's interface is so simple to use and is highly customisable. Here's my barebones way of parsing the RSS feed and sending a plain text email: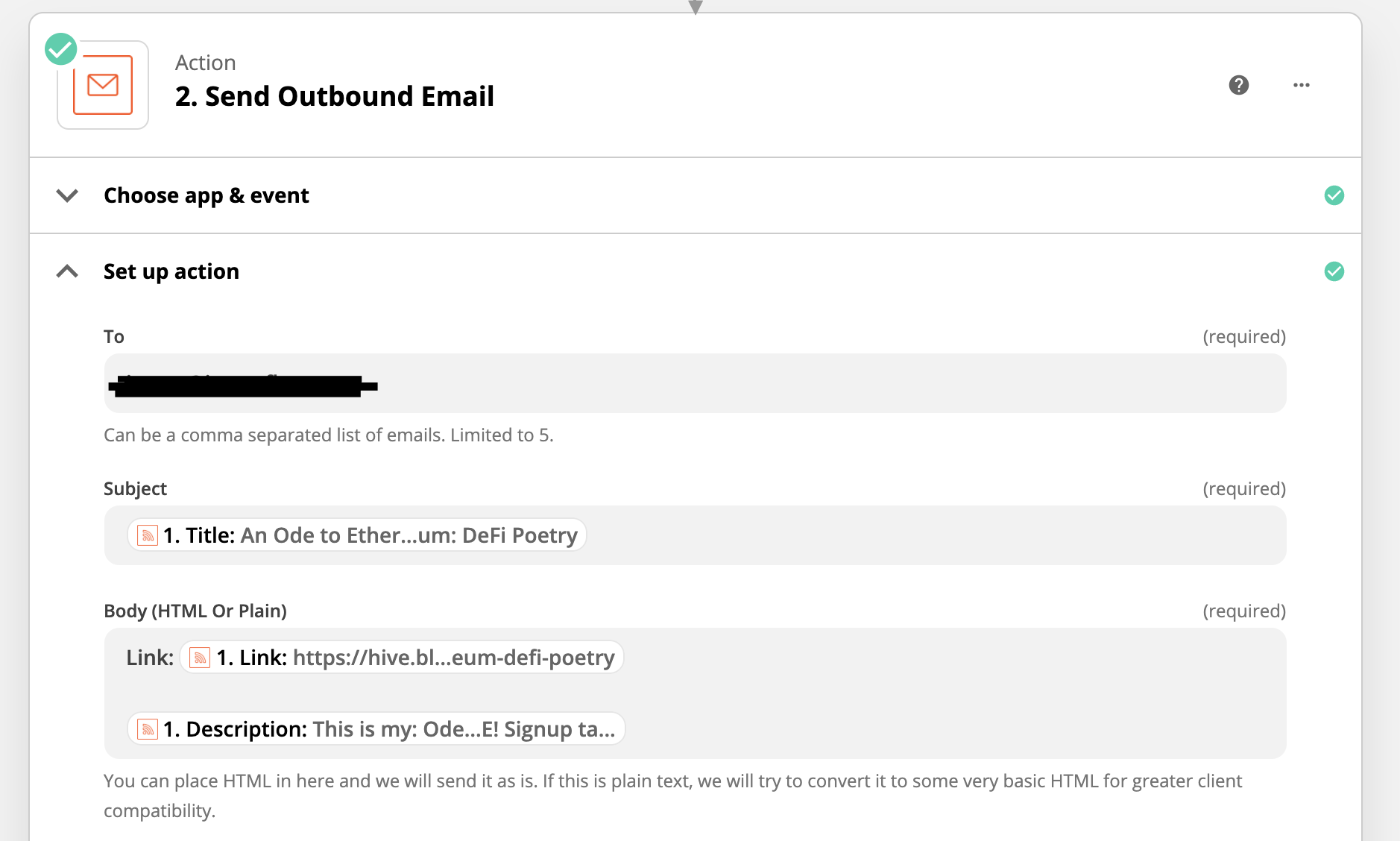 And the resulting email: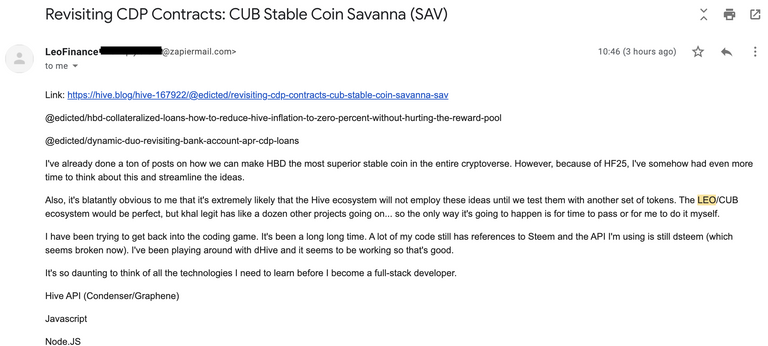 Hope you find this useful!
Cheers,
@contrabourdon
Posted Using LeoFinance Beta