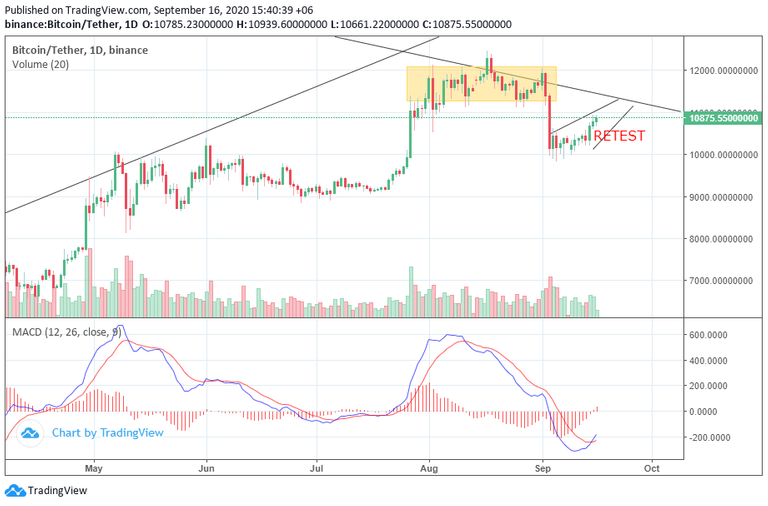 The previous BTC idea has started to be worked out.
Congratulations to everyone who bought, who did not buy, you still have a chance, but the risk is already much greater since we have many factors for a trend reversal)
If you are not lazy, I ask you to look at the previous idea for BTC in order to understand all the details.
What awaits us next.
BTC continues its local upward movement.
Locally, the uptrend is approaching serious resistance, where a serious downward correction may begin.
At the moment, nothing prevents you from going to 11300. The best option would be to fold the position there.
We also have a rising wedge at 30m TF, which gives us a signal of a decline from the current ones, but I still grasp the opinion that we are going to retest.
Globally, everything looks in favor of the bears: the instrument is likely to exit the range downward in the near future.
Therefore, the best entry point will be on the retest of the support line, I advise you to set the stop behind the line.
Cancellation of the breakout scenario and consolidation below the support level.