Is Crypto Your New Business Partner?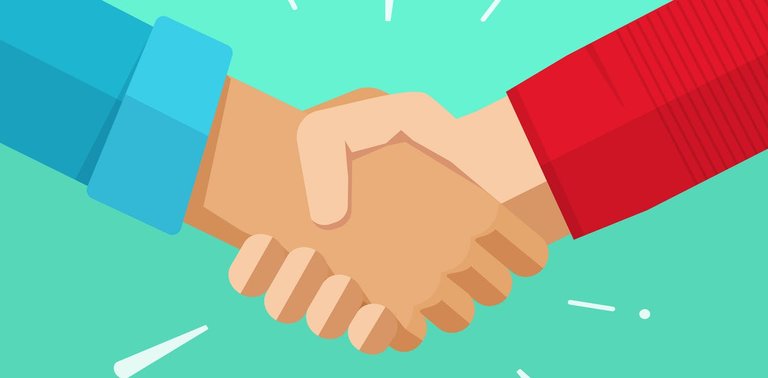 I know crypto has been crazy lately and pretty much crazy since it started but one thing you can say about it this time is that it has matured.
When bitcoin started there was a movement of people dedicated to spending it. I was one of them. It was figured that in order for it to become a currency of sorts, then people have to use it.
We can forget about that with bitcoin and if it becomes the ultimate store of value then I'm happy. It can be argued effectively that bitcoin has no real utility and there is even a tiny tiny chance that it isn't as scarce as we think. Gold is finite but who knows about digital alchemy?
But the point of this post is about business not about bitcoin per say. When I started my first business eons ago one of the things that struck me like a ton of brick was that I had a business partner.
I didn't even know it. I was the only one at the office! That partner was the credit card companies. Unless cash was used, my partner took 1% to 3% right off the top.
I was mad but it was the cost of doing business I suppose. But as a merchant, especially now online, you only get to see an average of $.98 for every $1 your take in. That's not counting the other costs but it's the first cost out of the transaction.
The problem is that the bank doesn't really add any value for me other than a convenient way to transact with my customers. I suppose that's a helpful service but it seems shady that if I want to collect money in the modern world I have to pay some bank. And so do you. They have no competition except other banks.
But when steem came around and now hive I was immediately stricken by the fact that we had free peer to peer transactions. Yes, there is a cost to get that money into your bank account but there is a lot of freedom there as a business owner.
And now, with noise.cash I see how easy it is for people to use bitcoin cash to blast money back and forth to each other. BTC is easy to adopt and sites like noise are adding and training people in the use of btc in droves.
China is already training people to understand crypto by giving out digital yuan and they are even introducing digital yuan atms. This training is crucial and China is smart. I'm not saying I approve but it is smart.
The point is that crypto is now maturing and the use cases beyond speculative finance are revealing themselves in practice. Bypassing banks to conduct business will be a gamechanger and redistribute some of the power banks have over small businesses. I'm looking forward to it. Thoughts?
Posted Using LeoFinance Beta
---
---