My answer would definitely be NO. Every day the Venezuelan has been hit by the exaggerated increases in food, that prices are not stable, in the morning there is one price in the afternoon another. All this due to the increase in the $, but when its value drops, at no time do you trade it lower the price of food.
Price of a basic Family basket
1 $ equals 690,000 Bs.F
Venezuelan worker monthly salary 400,000 Bs F. equals $ 0.53
1 Kilo milk 6.7 $
1 Kilo cheese 3.2 $
1 egg carton 2.8 $
1 Kilo of pasta 1.5 $
1 kilo of rice 1.2 $
1 kilo of precooked flour 1.3 $
1 Kilo of meat 4.5 $
1 kilo of fish 3.2 $
1 kilo of wheat flour 1.2 $
1 sauce 2 $
1 mayonnaise 2.5 $
1 coffee (200grm) 1.2 $
1 kilo grains 2 $
1 kilo of sugar 1.2 $
1 liter oil 1.9 $
Fruits, vegetables and vegetables $ 10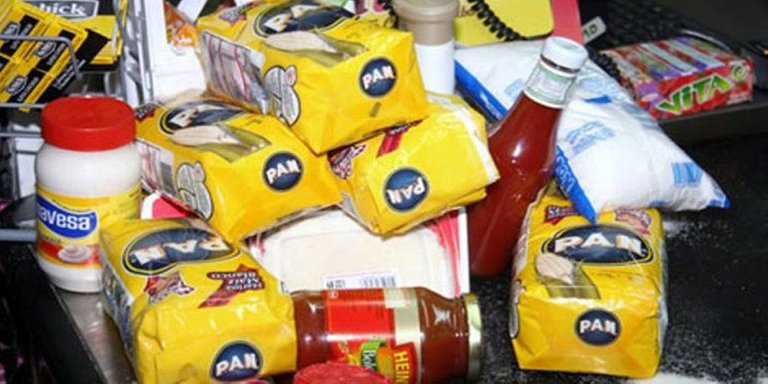 Giving a total of 46.4 $, for a week, this amount of food for a family of 4 people (father, mother and two children) that is equivalent if both parents work earning a minimum salary that equals 0.53 $, would be 1.06 $. What does the Venezuelan buy with that salary, not even for breakfast a day. Many have emigrated, others have relatives abroad who send them, another does extra work that is charged in dollars, another have made use of making money online, social networks, conducting surveys, among the various varieties that exist on the internet and that they are allowed in our country.
This amount of money only carries the food that without entering the price of gas, due to the great deficiency that in our country a small 10 kg cylinder is being charged at $ 20, the Venezuelan has managed to cook, that be it a wood stove, an electric stove (this without putting the 6-hour electrical reasoning) or the popular diesel stove. Apart from where you live, the price of transportation is different, that other expenses that the Venezuelan makes daily, that ranges from $ 1 to $ 2 a day in a week, it would take up to $ 6 to $ 12 a week.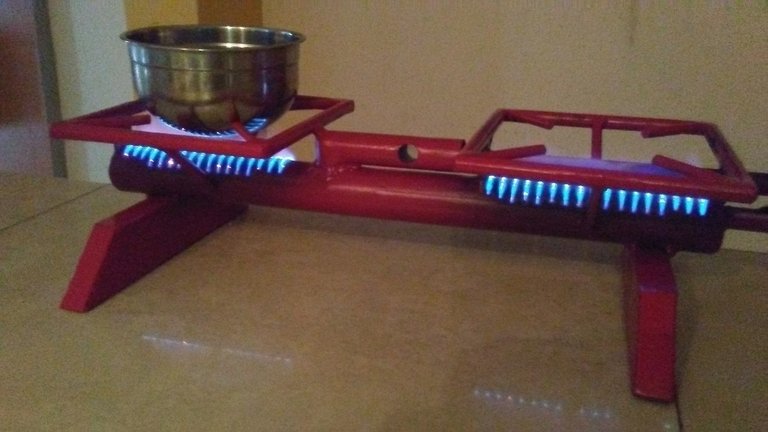 Source
So far we have touched on the necessary things that the Venezuelan has prioritized the most, but where it is left for the detergent expenses those of the toilet, or also the clothes, the shoes that cannot be purchased monthly. In this December time it was customary to have the money to celebrate the Christmas parties to buy new clothes, things for the house, paint among others, the small Christmas gift that is given to the children. It is sad not to be able to give things to your children, to see their sad face of not having a happy Christmas with a gift, or that your child asks you for food you do not have the way to give answers.
But what happens are the services of our country?
Well, the other side of the coin is, here the payment of these services is one of the cheapest things that exists, there are even some that do not even pay it like water.
The internet is another service that is worth nothing $ 0.02 per month, but this service does not work at all. There are many people who in order to have a good internet to work have made an investment as was my case that we made with my brothers, apart from acquiring the antenna, only the monthly service is $ 40, it is a great sacrifice that is made but at the same time an investment.
It is $ 200 a lot of money for a Venezuelan, it is not.
I hope to see answered some questions that my first post asked me like:
@hitmeasap:$ 0.92 per month? Whoa ...
This post is worth almost $ 10 right now, so it is literally worth what you earn for 10 months of work ...
It's really crazy how things can be so different from one country to another ... I'd love to know more about your living expenses, the cost of food, electricity, etc.
@rollandthomas Welcome @ celi130, could you write about inflation in your country, how difficult it is to find food, current affairs ... that would be great as I have an interest in learning about the everyday life of other people in different countries? Thanks a lot.
@trumpikas Great post, I would love to know more about life and the financial system in Venezuela. It seems that life there is quite difficult and crypto platforms could really help people in your country and other similar countries.
This is a small example of some questions asked by you. I know that there is still a lack of answering other questions but it is a small example.
Posted Using LeoFinance Beta