In my country, the Venezuelan wakes up thinking about how the dollar will increase today, which he will be able to acquire with the little money he earns in his extra jobs. Twice a day the price of the dollar is quoted today, at 9:00 am and at 1:00 pm. since in my country none are governed by the price stipulated by the Central Bank of Venezuela.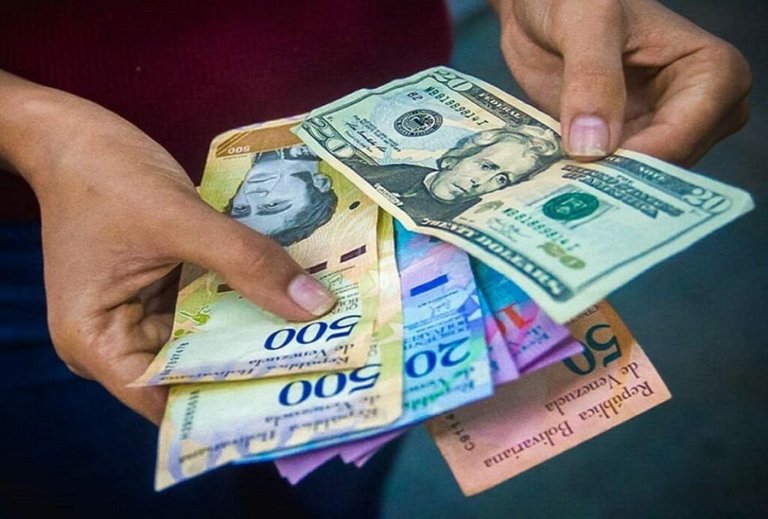 Origin
This is because since the Venezuelan government established exchange control, where the limitations of acquiring this currency were less accessible for entrepreneurs, who needed to acquire raw materials abroad, entrepreneurs to solve these currency problems began to acquire it by Colombian-Venezuelan border, even higher price stipulated by the government.
From that moment, a company was born that began to quote the dollar's purchase and sale price on a daily basis, which is the Dollar Today, and is directed by Venezuelans residing in the United States: This company focused on politics and finance in Venezuela.
Calculations
This company to perform this calculation does it from the price that Colombia has, then through the exchange rate between the Peso (Colombian) and the Bolivar (Venezuela) at the value of the borders stipulates the price.
When entrepreneurs acquire the value of currencies at that parallel price, they add it to the products, to recover the investment made, apart from the merchants day by day it increases due to the increase in this price, despite acquiring the products below of the rate that they are selling it.
What affects the low production
This due to the lack of control of the exchange price that exists, for entrepreneurs not being able to acquire foreign currency, it is difficult for them to buy raw materials or inputs, due to the lack of dollars. Making the prices of the products rise and Venezuelans cannot buy the products.
The other side of the coin is the devaluation that has led to a loss in the value of the bolivar, causing consequences of major economic crisis, apart from the great low price of oil abroad.
Current dollar price
In this way, as you see the images, the dollar rises every day, making corzaones gut the pocket of each Venezuelan.
9:00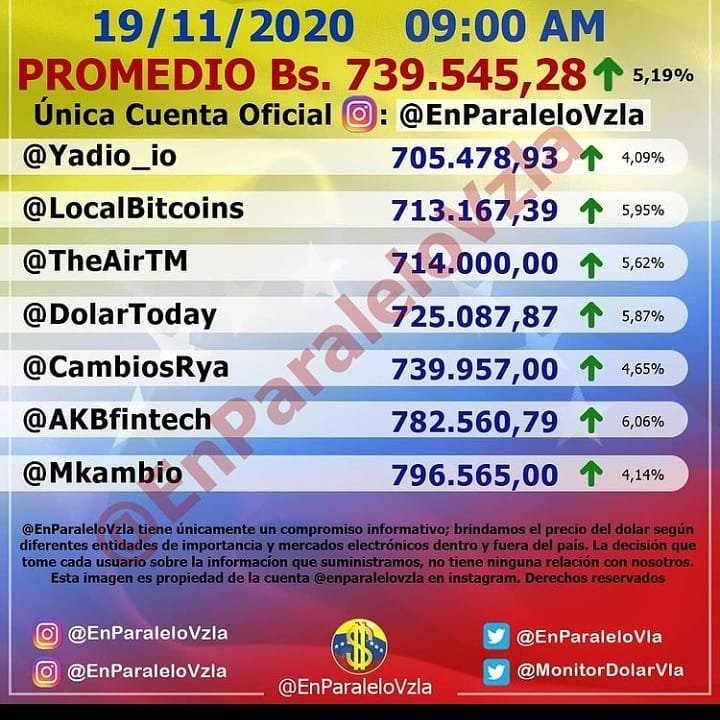 13:00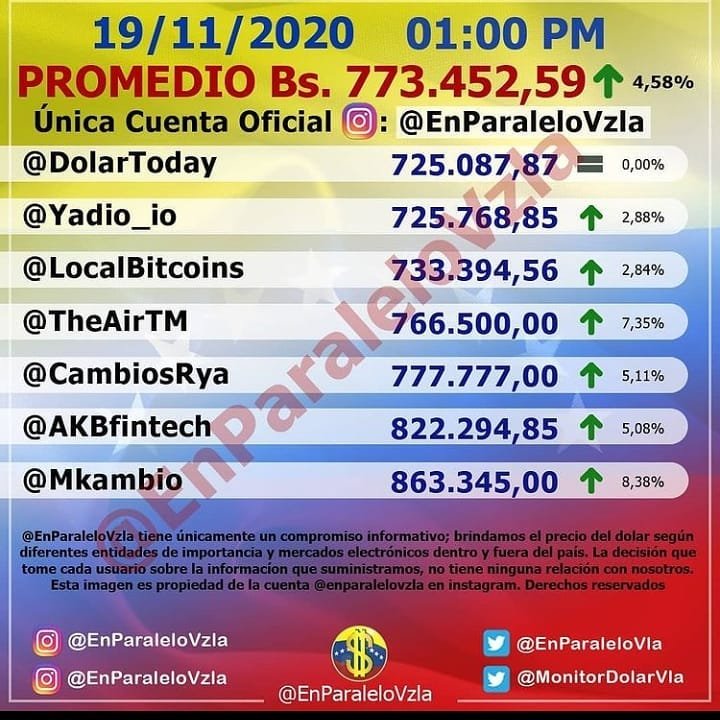 Source
What happens to our current paper currency
This currency in my country no longer accepts it in any business, not because they are not in force, but because the devaluation has already made it not circulate. The Venezuelan to manage to be use of this banknote used to make souvenirs, bags like the images that I will show you below. For this the Venezuelan currency has remained.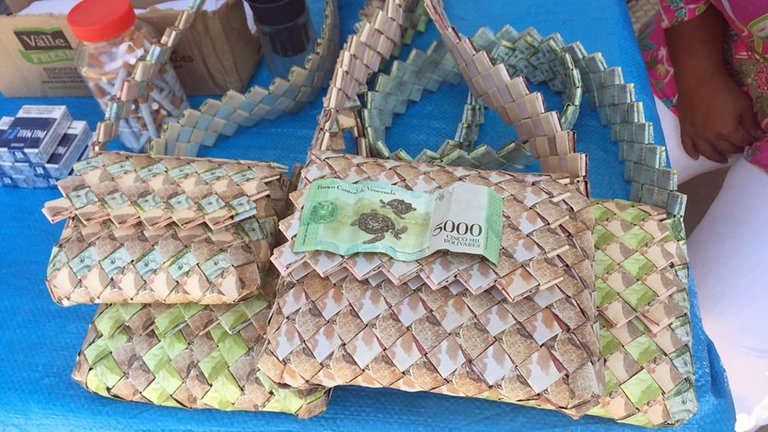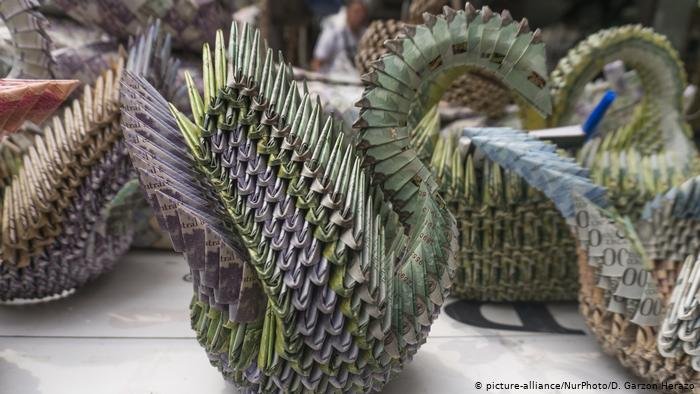 Source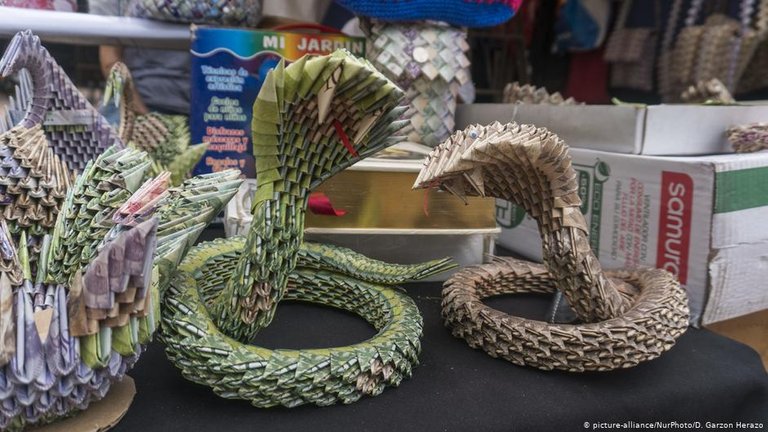 Source
Posted Using LeoFinance Beta