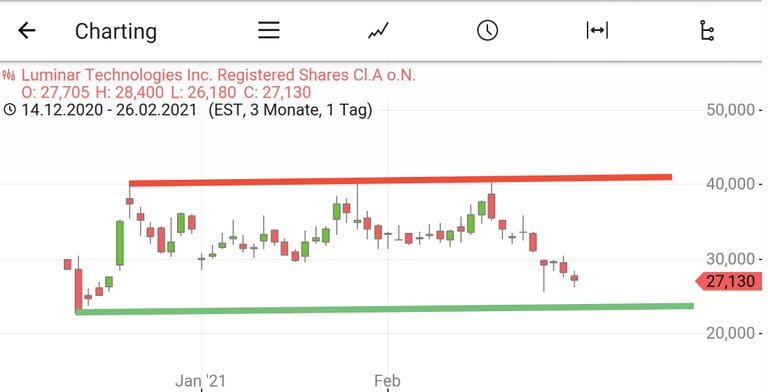 Source Guidats
Luminar Technologies und sein eifriger CEO
Austin Russell ist ein neuer Stern am Himmel und ein direkter Konkurrent von Elon Musk. Der 25 jährige Russell ist in seinem Leben schon weit gekommen und seine Pläne sind groß. Im Alter von 2 Jahren kannte Russel schon das Periodensystem der Elemente auswendig und mit 10 arbeitete er bereits als Softwareberater. Mit 11 baute er eine Nintendo DS-Konsole zu einem Handy um, da seine Eltern ihm kein richtiges Handy kaufen wollten.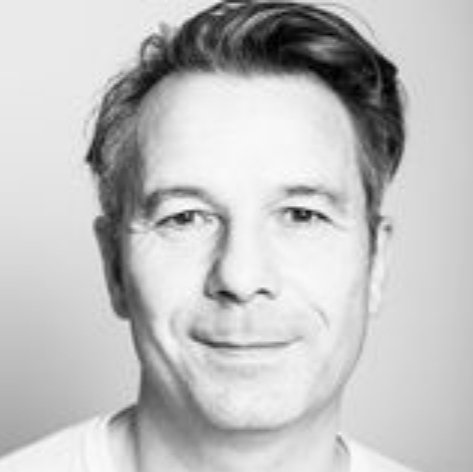 Dieses Wunderkind befasste sich im späteren Leben mit Lasertechnik und bekam mit 16 einen Job in einer Forschungseinrichtung. Das anschließende Physikstudium brach er jedoch nach wenigen Monaten ab und gründete Luminar. Dieses Startup befasst sich mit der Automation von Fahrzeugen, idem durch Lasertechnik Gefahren schnell erkannt werden.
In der zukünftigen Technik der autonomen Fahrzeuge werden momentan zwei Methoden näher erforscht. Elon Musk ist ein Verfechter von Kamaratechnik und deren Software die Gefahren erkennt und reagiert. Kamaras sind billig aber man benötigt eine schnelle Software um z.B. Entfernungen richtig abschätzen zu können.
Austin Russell schwört auf die Lasertechnik und hat auch schon große Deals mit namenhaften Automobilherstellern. Der Laser ist zwar teurer aber er hat den Vorteil einer direkten Messung. Hier wird der Abstand zu einem Hinderniss unmittelbar erkannt und es kann so viel schneller reagiert werden. Mit dem Einsatz von KI sind auch 3D Räume vorstellbar und somit wird vollständiges autonomes fahren erst denkbar.
Mit dem Börsengang von Luminar ist Russell 2020 in den Club der Milliardäre aufgestiegen. Die Pläne Lasertechnik bald in alle Autos einzubauen macht dieses Unternehmen zu einem möglichen Giganten der Branche. Elon Musk hält nichts von der Lasertechnik und schwört auf billige Kamaras. Vielleicht ist es aber auch die plötzliche Konkurrenz, das Alter und die Genialität die Musk zu schaffen machen. Konkurrenz belebt aber bekanntlich das Geschäft und die Zeiten von menschlichen Fahrern dürften wohl bald enden.
[Eng]
Luminar Technologies and its eager CEO.
Austin Russell is a new star in the sky and a direct competitor to Elon Musk. The 25-year-old Russell has come a long way in his life and his plans are big. At the age of 2, Russell already knew the periodic table of elements by heart and by 10 he was already working as a software consultant. At 11, he converted a Nintendo DS console into a cell phone because his parents wouldn't buy him a real phone.
Later in life, this child prodigy became involved with laser technology and got a job at a research facility at 16. However, he dropped out of his subsequent physics studies after a few months and founded Luminar. This startup deals with the automation of vehicles, idem through laser technology hazards are quickly detected.
In the future technology of autonomous vehicles, two methods are currently being researched in more detail. Elon Musk is a proponent of camara technology and its software that detects and reacts to hazards. Camaras are cheap but you need fast software to estimate distances correctly, for example.
Austin Russell swears by laser technology and already has big deals with well-known car manufacturers. The laser is more expensive but it has the advantage of direct measurement. Here, the distance to an obstacle is detected immediately, allowing a much faster response. With the use of AI, 3D spaces are also conceivable and thus complete autonomous driving becomes conceivable.
With the IPO of Luminar, Russell 2020 has joined the club of billionaires. The plans to install laser technology in all cars soon makes this company a possible giant in the industry. Elon Musk thinks nothing of laser technology and swears by cheap camaras. But maybe it's the sudden competition, age and ingenuity that are getting to Musk. But as we all know, competition is good for business, and the days of human drivers are likely to end soon.
Source
https://www.stern.de/auto/news/austin-russell-ist-der-juengste-milliardaer-der-welt-und-elon-musk-hasst-seine-technik-30405032.html