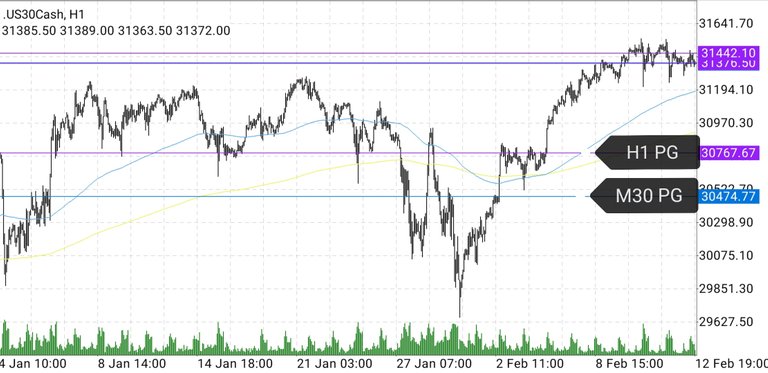 The Dow Jones has formed a PG on the hourly chart
The Dow announces a movement so it seems. Matching Friday, once again a signal is formed and on Monday we start with a gap. We see this phenomenon more and more often in the stock markets. In the U.S. trading time usually nothing more happens in the prices and outside this trading time there is then the movement. The reason for this is probably the low trading volume and the lower cost to trigger a movement.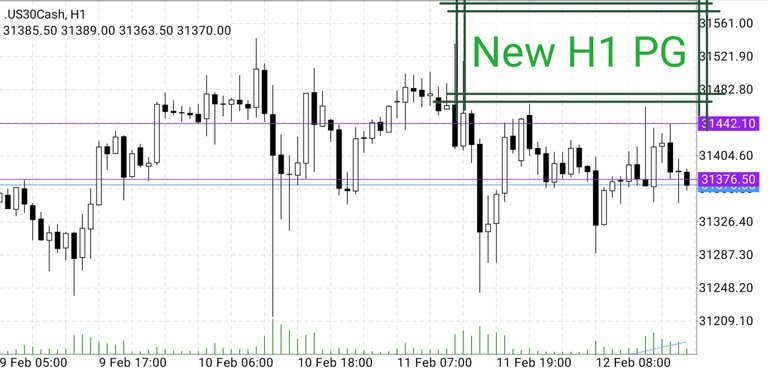 New PG on the hourly chart
For some time, we are once again in a very boring sideways phase. This boredom could now be ended with this PG. However, the direction for the breakout is not yet determined. On the upside, the way is clear and it would also be a bullish sign if we can finally move away from the upper trendline on a weekly basis.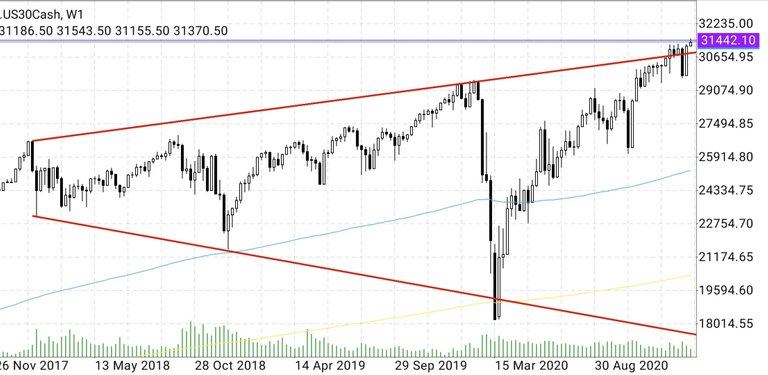 Possible targets on the downside
As always after a strong move, a PG is usually involved here. There are as many as 2 open triggers here on the downside. The chart is clearly bullish, as all downside moves are seen corrective and are immediately bought again. However, if we break out on the downside, then the two open triggers are a clear target.
For cautious traders to hold a position over the weekend is rather nothing. The danger of a gap is always given and everyone who once had a gap against him knows what I mean by that.
On the other hand, however, is the party Monday. Often we have now already seen that Monday has shown decent performance. So for those who can manage their risk, a position at the close of trading is also a good option.
Source: (Guidants/Godmode Trader) & JFD Broker & Binance
Discord Channel: https://discord.gg/j5A3CUq
Twitter: https://mobile.twitter.com
Legal Disclaimer:
I am not a financial advisor
nor is any content in this article presented
as financial advice. Never invest more
than what you can afford to lose.
This post is my personal opinion,
do your own research before making any investment decisions.
If you make any trades after reading this post,
it is completely in your responsibility.
I am not responsible for any of your losses.
By reading this post you acknowledge and accept that.

Posted Using LeoFinance Beta