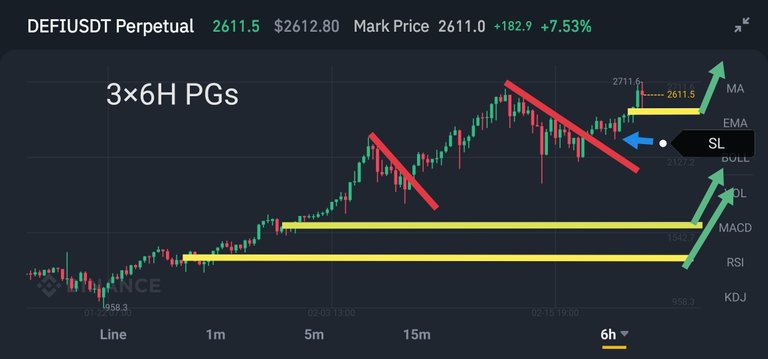 Defi/USDT Update PG Wonderland
Here a little update in Defi and the party on the 6H chart. Some days ago i started to build up a position here. 1251$ and 1600$ are the trigger points where i started. In the last hours we formed a new 6H PG and we also saw a first movement.
As long as we find more breakouts on the upside, everything is fine and the party goes on. My SL was moved under the last visible correction to safe the profits.
Source: (Guidants/Godmode Trader) & JFD Broker & Binance
Discord Channel: https://discord.gg/j5A3CUq
Twitter: https://mobile.twitter.com
Legal Disclaimer:
I am not a financial advisor
nor is any content in this article presented
as financial advice. Never invest more
than what you can afford to lose.
This post is my personal opinion,
do your own research before making any investment decisions.
If you make any trades after reading this post,
it is completely in your responsibility.
I am not responsible for any of your losses.
By reading this post you acknowledge and accept that.

Posted Using LeoFinance Beta