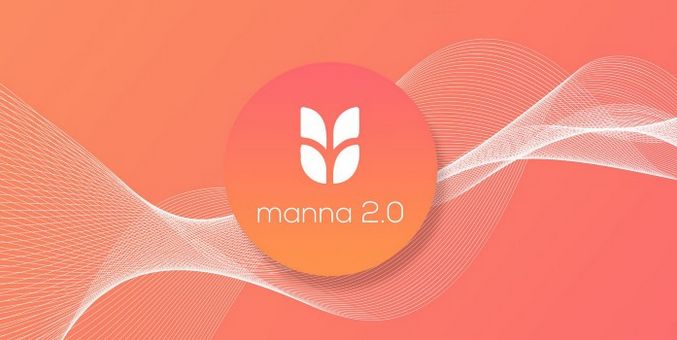 ---
You might recall a while ago I was doing a short series of posts about various projects that I used to have some holdings in and wondering what ever happened to them. One of the projects I covered was Mannabase. I initially heard about it through @steevc and so I went ahead and signed up.
Mannabase is run by a non profit group called Hedge for Humanity, and the concept is pretty simple. They are trying to develop a way to provide a Universal Basic Income for everyone on the planet. This idea of UBI has become more and more popular over the past decade or so. Especially with the advent of cryptocurrency and the almost symbiotic relationship the two could have.
Due to some issues with their original model, Hedge for Humanity went back to the drawing board and scrapped Mannabase 1.0 so they could do something better with Mannabase 2.0. Many of the issues with the previous iteration had to do with the centralized nature of it. Additionally, there was much more Manna being introduced into the market than they expected. The project was simply not going to be sustainable or work the way they had hoped.
A couple days ago they released this post on Medium detailing the steps that they plan to take moving forward with Mannabase 2.0

First off, the new project is going to be on a totally different blockchain. I think initially they had issues with people using multiple accounts to collect the Manna token on a multitude of vectors.
---
"Mannabase 2.0 will be hosted on IDChain which is a proof-of-authority blockchain developed by BrightID".
---
What this tells me initially is that if you are one of the many people out there who are adverse to KYC, Mannabase is probably not going to be for you. Users will receive a total of 1 Manna per day based on their verified BrightID. I have heard about BrightID with other projects, but I have never signed up for one myself.
If you (like me) are relatively okay with KYC stuff, some of the benefits of the IDChain that Mannabase 2.0 is going to be based on are as follows:
Even though IDChain is a sidechain of ETH, there will be no gas fees. Actually, there are gas fees, but each user will get a lifetime supply of gas for free.

BrightID integration. I think this is more of a benefit to them because it allows them to verify individuality. They claim it will help them be more decentralized and make it easier for them to distribute the tokens.

The side chain will be Ethereum Virtual Machine compatible, so all of the tools and features which are available to those chains will also be at the Mannabase teams fingertips.

If you are a former holder of Mannabase, what you probably care about is what is going to happen to the tokens that you were previously holding. Well, the team has settled on a 1.5 Root Reduction.
This reduction isn't going to be a one time airdrop, but a dispersed airdrop over a period of five years. The example they give is if you were holding 1000 Manna 1.0 you will be able to claim 100 Manna 2.0 each year for the next five years. This gives you a total of 500 Manna 2.0
They actually have a pretty cool chart in the Medium article. I encourage you to jump over there and check it out versus me basically copying and pasting all of their graphics.
The biggest issue this raises for me, is I have no clue how many Manna 1.0 I was holding. That was so many years and tokens ago I am drawing a total blank. I am just going to have to trust that they aren't going to screw me over.

Finally, for those of you interested in the tokenomics, they have made a concerted effort to make things more manageable. The current total supply of Manna was over 2 billion with a circulating supply of close to 700 million. The total supply at launch of Manna 2.0 will be just 20 million per year for the old Manna users. Since they didn't say anything about new users, I am guessing the total supply will be higher than 100 million but still hopefully lower than the 2 billion we saw with Mannabase 1.0.
Manna that is unclaimed in the three month claim window each year will be managed by the Hedge for Humanity DAO.
So there you go. I am sure as time passes more information will become available. I know in the past they had a referral program, but they might be scraping that with 2.0 to cut down on the abuse. Until we hear more, I am going to start investigating the BrightID thing and see what I need to do to get signed up.
---
---

---
@eos.detroit Staff Writer/BOID Team Leader
Join our Discord here
Posted Using LeoFinance Beta