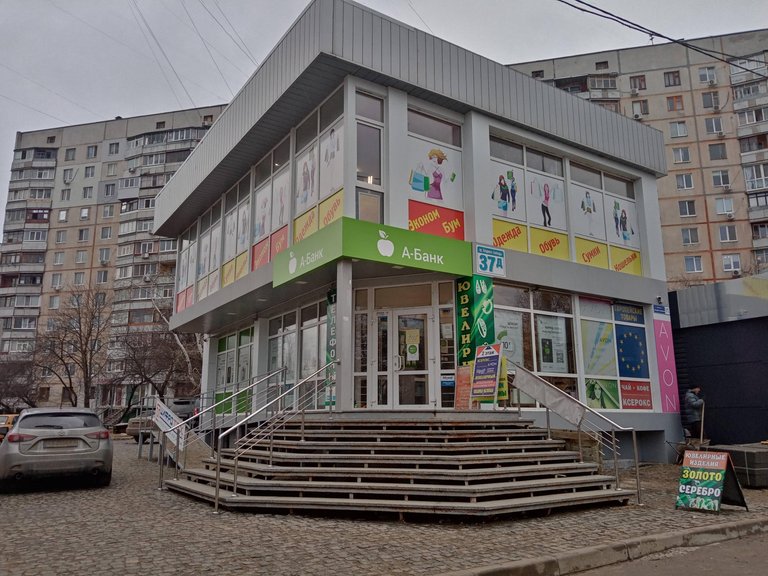 A few days back I went to this bank. The ABank of Ukraine has been around for sometime but hadn't grabbed my attention until recently.
Until the recent past, I only availed their foreign currency exchange services. It was the only place that exchanged damaged dollar notes without charging extra. Yes, in Kharkov, if your dollar notes are even a little damaged or even have a tiny mark on them, they are exchanged with a hefty charge.
Anyways, ABank has recently redesigned itself and brought about some lucrative options. They include, and are not limited to, 20% cash backs, free deposit and withdrawals, upto 12% saving interests, and many more free of charge services.
Considering the massive interest on saving, it made sense I get on the bandwagon.
But after setting up my account, mobile app, and funds I discovered something incredibly entertaining.
Referral links.
I don't know about anywhere else, but both in Ukraine and UAE, I have never seen anything like this.
Since when do banks have referral links? I'm completely flustered with a laughing fit.
Here's how to find your referring options.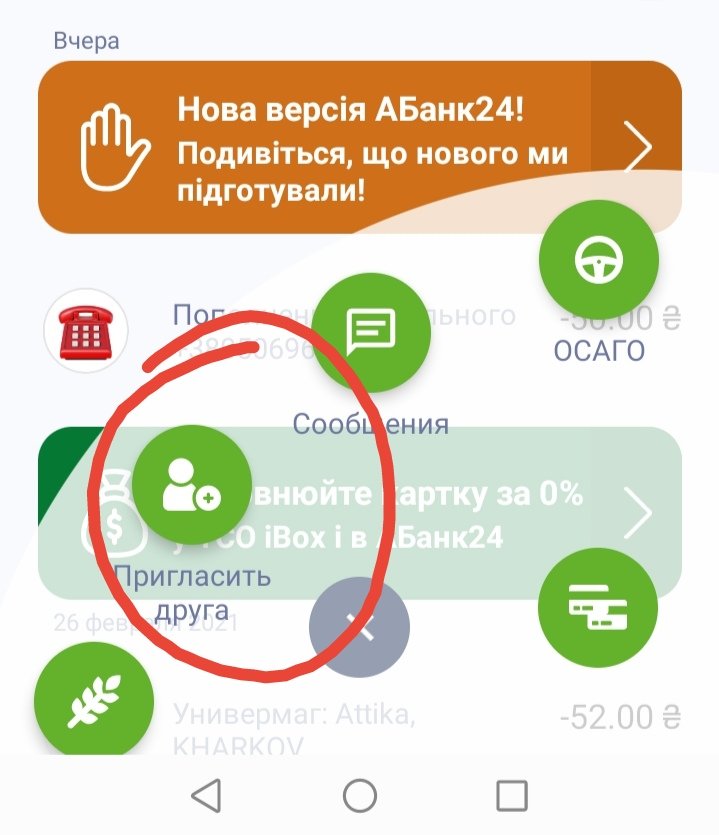 On the landing screen of the app, click on options on the bottom right and you will find the "invite friends" option after a short scroll.
Currently the app is only in Ukrainian and Russian language l, but a new update should have the English language option.
Once you've clicked on the invite option you are given various choices to share your referral link.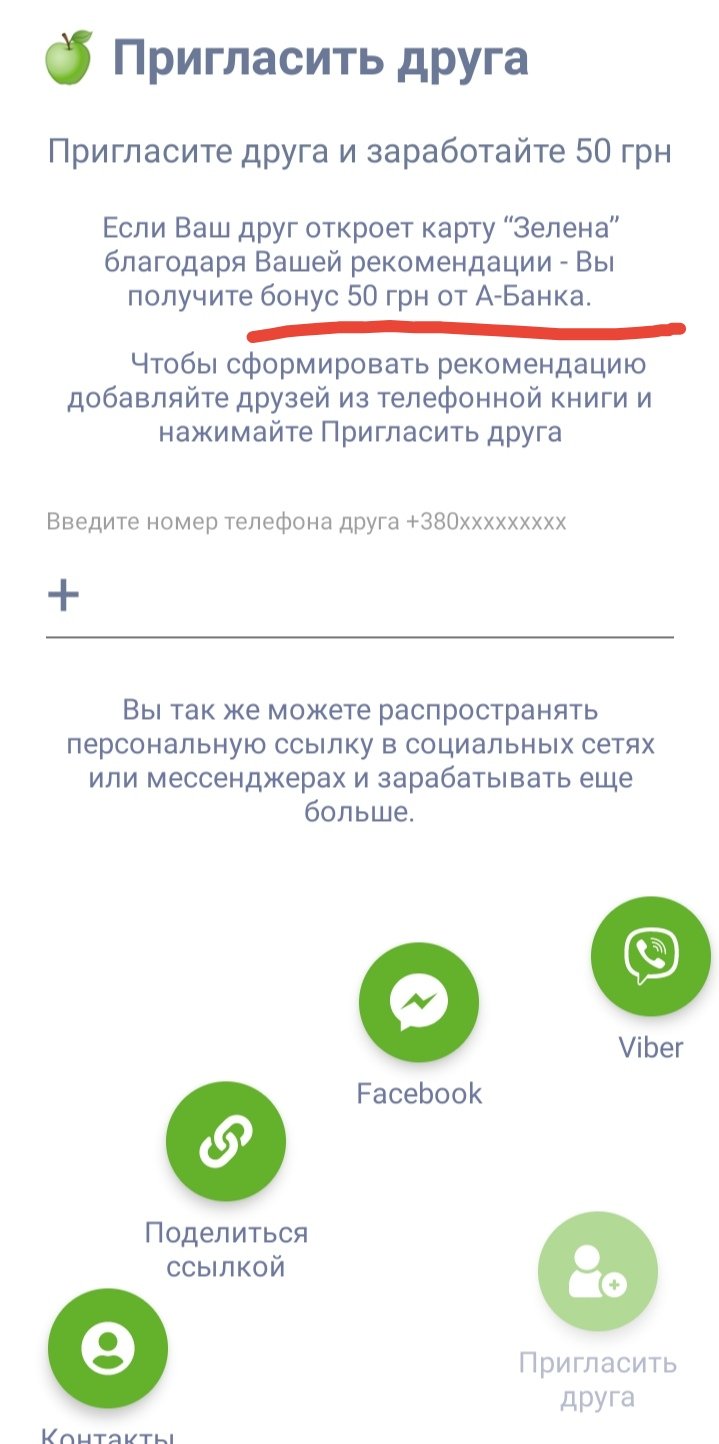 You can share your referral link direct to SMS by feeding the target number, or choosing from contacts, viber, messenger, telegram and more.
For every successful refer, the account is fed with a UAH50 bonus. In current exchange rates, bthats around $2 per referral. Not bad. Also referred gets a UAH50 cash back kinda thing.
Here's mine :
https://abank24.page.link/xBjm
Posted Using LeoFinance Beta