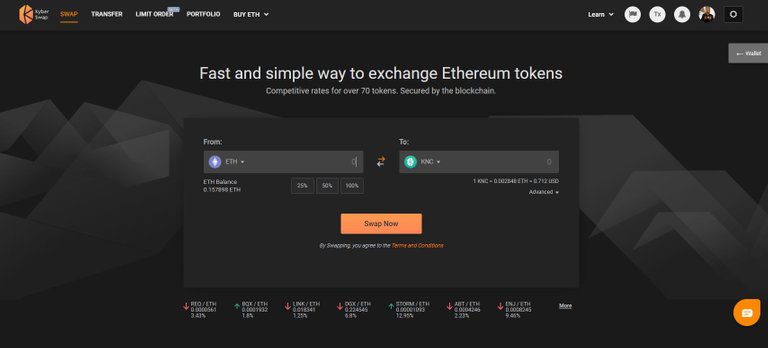 ---
I've been searching around for ways you can easily swap your ERC20 tokens and also trade on that exchange without having to KYC. I do know there are several DEX around where you can just signup and use your Metamask wallet to connect to it.
Today I started exploring KyberSwap which I think is pretty new as I do know about Kyber but never actually used it. You can swap almost all of the popular ERC20 tokens however a set back you are unable to swap with custom tokens. Just like UNISWAP, we could add in ERC20 tokens which has not been listed on exchanges and you are able to provide liquidity on UNISWAP. It would be great if KyberSwap was able to provide this feature.
Howeve I do like the interface and also there is an option to do limit buy and sell as below.
---
Summary
Overall, I think its a decent exchange and gives you alternative to buy/sell at the price you are willing to trade. Even though you can do this with most DEX, however I find that Kyberswap was pretty fast and transaction was pretty much seamless. Do give it a try ... nothing to loose.
Cheers and have a great day