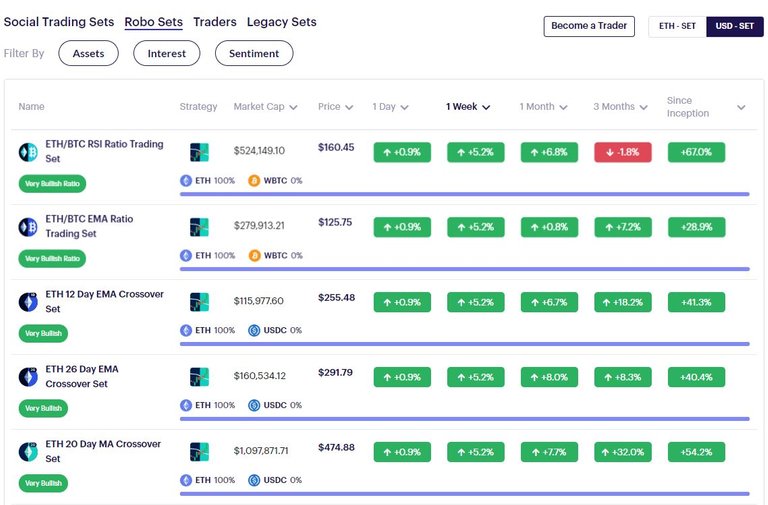 ---
Hey all, its been about 6 months since I started on TokenSet and placing a small amount of ETH on the Robo Set just to see its profitability.
The set which I got in was ETH/BTC RSI Ratio
So far the performance of this set is as follows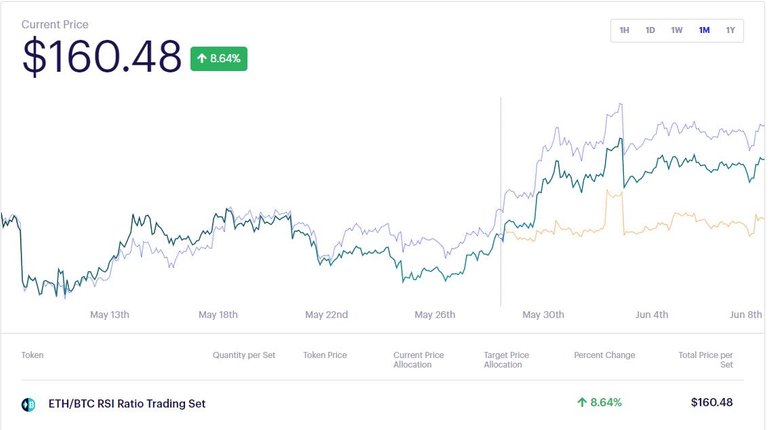 In a simple term, this set will swap between wETH and wBTC based on its RSI, and in the chart the green line is where my profitability is on this set. So far by the looks of things, it would have been way better if I was just holding on to ETH and have not done anything.
Just take a look at the details below. When I bought this set, I used 0.9452 ETH to buy it and after months of smart contract trading, my total amount of ETH has actually reduced by 0.04 ETH which is about $9.75 at the time of this post.
So even though the first image states that this Set has gained 66.7% since inception however I'm still at a loss for this set. I won't really be able to comment on the other sets listed however just from a quick glance at most of it, the sets are not really profitable in comparison to what you see on the Website.
This is just my analysis and with my own tests. Do you have a profitable set which you have tried out ? Do share...